Discussion Starter
·
#1
·
Wanted to do something special for my girlfriend, So i built her a C&C for our lil girl today!
It's still bare as we need to make new fleece liners for it but here's some pics of the almost finished product in the meantime. We started off with a sterilite bin but she was concerned about air circulation and floorspace so I figured I'd ease her mind a little lol. Tell me what ya think!
Close up, 2 1/2 square feet, 9" high, cut clear coroplast attached with zip ties.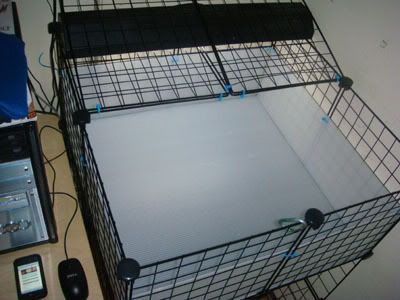 Full view, 3 tier black cage cubes with 2 levels for storage of supplies.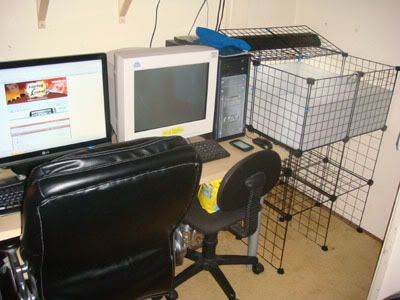 Her (soon to be a distant memory) sterilite setup atm. With homemade Bucket Wheel. (That she doesn't even use yet.. haha) Hopefully she starts to use it in her new home.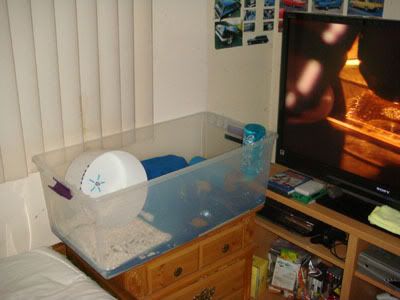 Will add another pic when the C&C is fully complete.