Discussion Starter
·
#1
·
If any of you remember, Pixel is a baby boy who was rescued by Deneen several weeks ago. (story here:
viewtopic.php?f=17&t=2527&st=0&sk=t&sd=a&start=10
) For a while, Deneen was handfeeding him, trying to get him to nurse from a foster mom, giving Bene-Bac, whatever she could to get his weight up. Around that time he finally got comfortable enough for her to decide that "she" was definitely a "he". So Pixel he became, and he was put on antibiotics after he was diagnosed with coccidia. Since then, his weight has been skyrocketing. :lol:
On June 9th Deneen brought him up to me so I could watch him and give him lots of love and attention. He was on BabyCat, and I slowly started mixing in other kitten foods. He got bigger and bigger and started quilling just a week ago. Even though it takes him a bit longer to wake up (he's pretty huffy about his skin) he's just as friendly as before.
To give an idea of how quickly his weight went up, he was 64 grams on 5-25 when Deneen first picked him up. He was 119 on 6-9 when he got here, and today he's 202. He has a soft warm belly, hehe. :lol:
Anyway, there's the happy story, I'm sure you all are wanting pics.
5-25: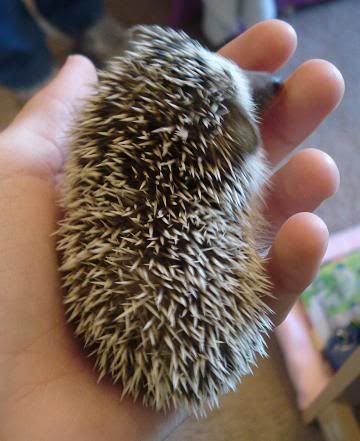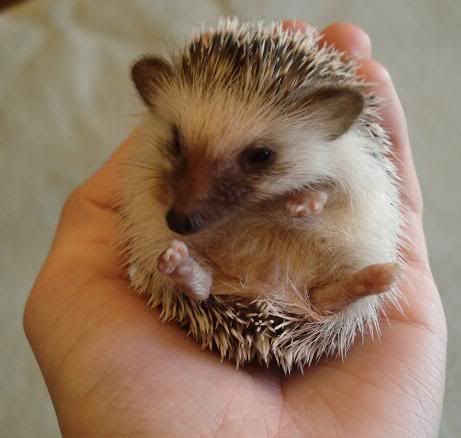 6-9: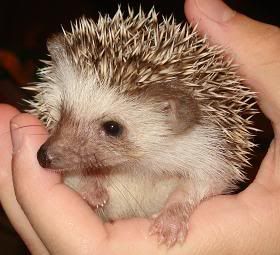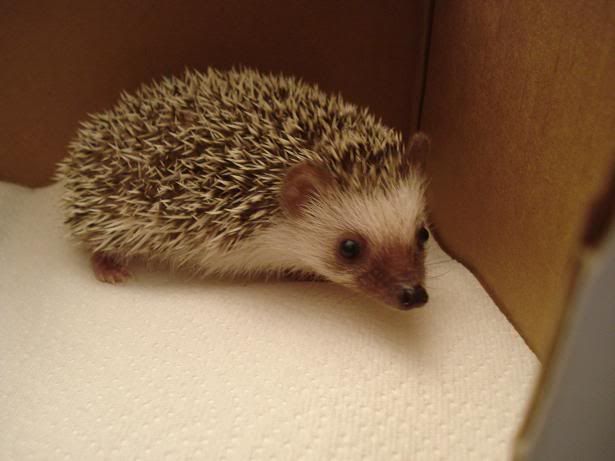 Up until today: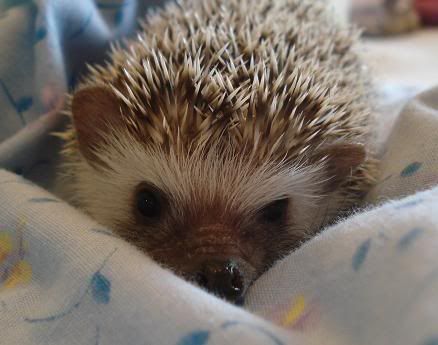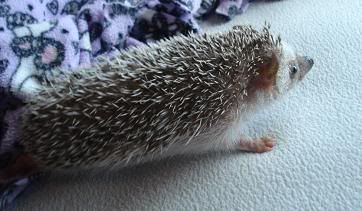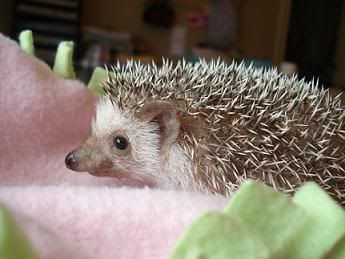 Aaaanndddd... here's a video of him eating and chugging water while I was cleaning his cage today. :lol:
There you are. Thought you might enjoy a happy little story.