Hi Hedgie fam! Sorry for being M.I.A. for the past month or two! Just a quick update: Wonton is doing great - still her sassy and bratty self, and we got a new addition to our family! Twinkie is the name, and she is a gorgeous and tiny little 4-months-old hedgie. :smile:
I got Twinkie from a previous owner who couldn't provide a home for Twinkie anymore since she is moving to a no-pets-allowed apartment, and once I got a hold of Twinkie, I noticed that she has an abnormal looking eye. Upon further inspection, I believe that it might be a swollen eye...? It looks somewhat infected, but when I asked the former owner, she said she bought Twinkie like that (from a pet store), but always thought that Twinkie just has one eye smaller than the other.
I really want to bring Twinkie to the vet to let her be checked, but at the same time, if you all agree that it is in fact an infected eye, I want to see if I can skip the general examination and just get the medication for her eye. However... I am a little pessimistic about Twinkie's left eye because it has been a while already since her eye is "infected". My main concern is if it is actually causing pain.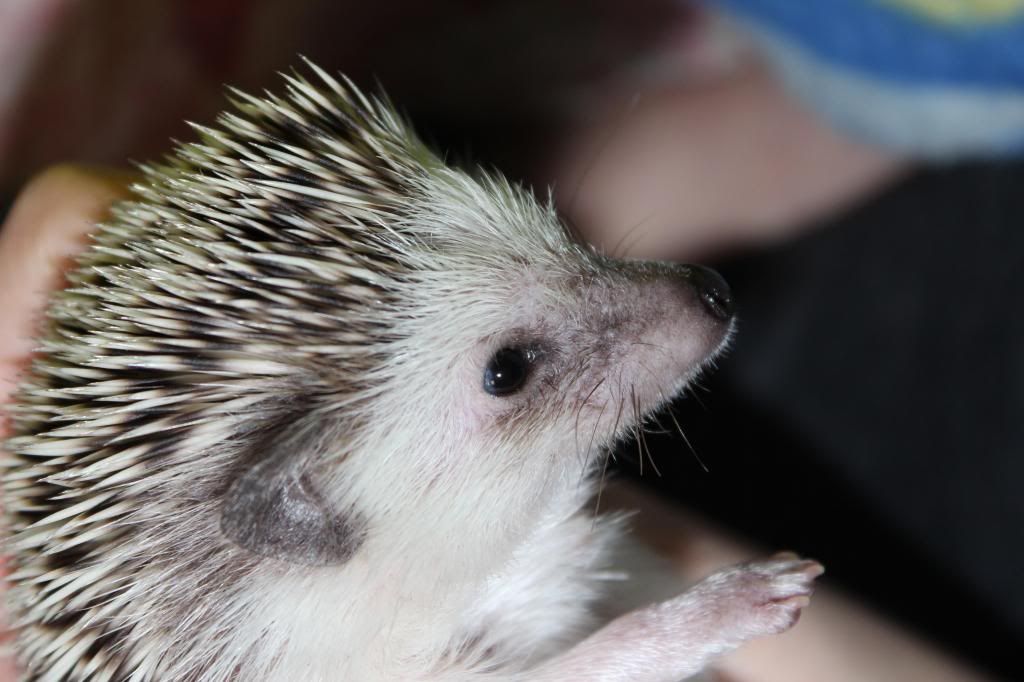 This is her normal looking eye (right side)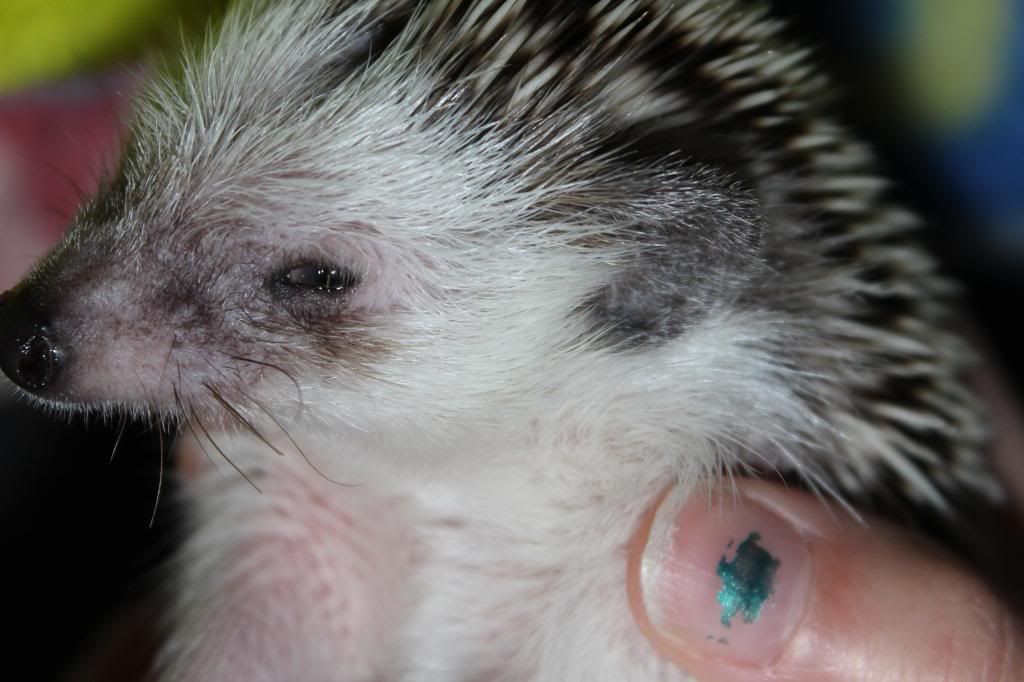 And this is her "swollen" eye (left side)
What are your thoughts? Please do leave the name of the medicine given to your hedgie if he/she has experience this before. X:
On a side note - not particularly related to her eye - she has been losing a lot of quills. Do they still quill at 4/5-months-old, or is it due to the stress? Wonton lost only a couple quills during her move to my house from her previous owner, so it caught me by surprise by the number of quills I found laying everywhere. In my defense, Wonton was a full grown adult by the time I started taking care of her, so Twinkie is my first real baby hedgie!
Thanks for your replies!