Discussion Starter
·
#1
·
Hi! Please share your hoglet pictures here.
All hedgehogs are cute, but I find them the cutest when they are about 2 1/2 weeks old, just after opening their eyes. That's why I'm going to share pictures of my 16 day old hoglets
These 2 are really good natured. No problem whatsoever palying with them.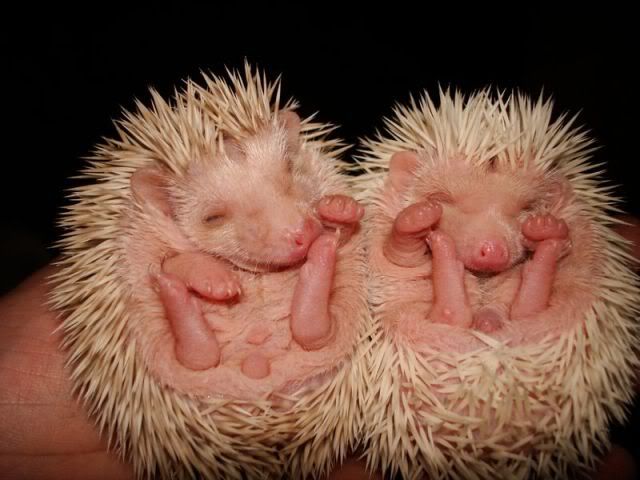 Maybe someone can ID the left guy for me as well? I'm embarassed to ask from the color help forum, I think I've already asked a lot. :lol: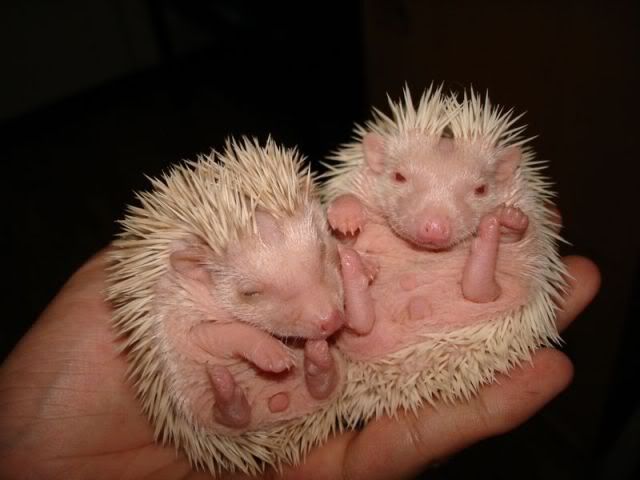 They love getting tickled around the area of their little things, maybe it's the same sensation as mom licking to stimulate pooping?
See, he even spreads his legs open, wanting more. :lol: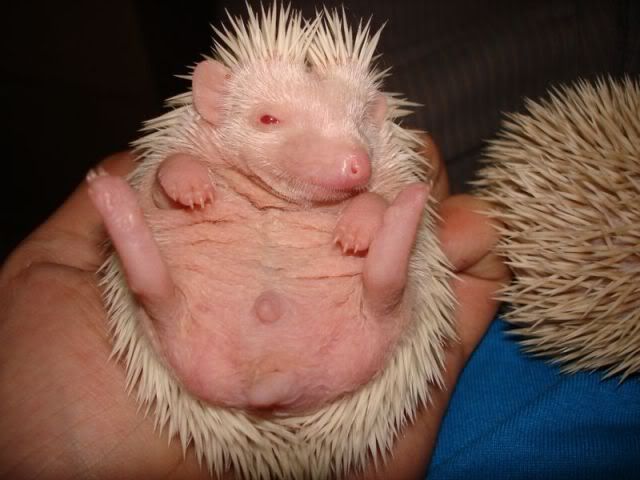 Here is a very short video of him getting tickled: