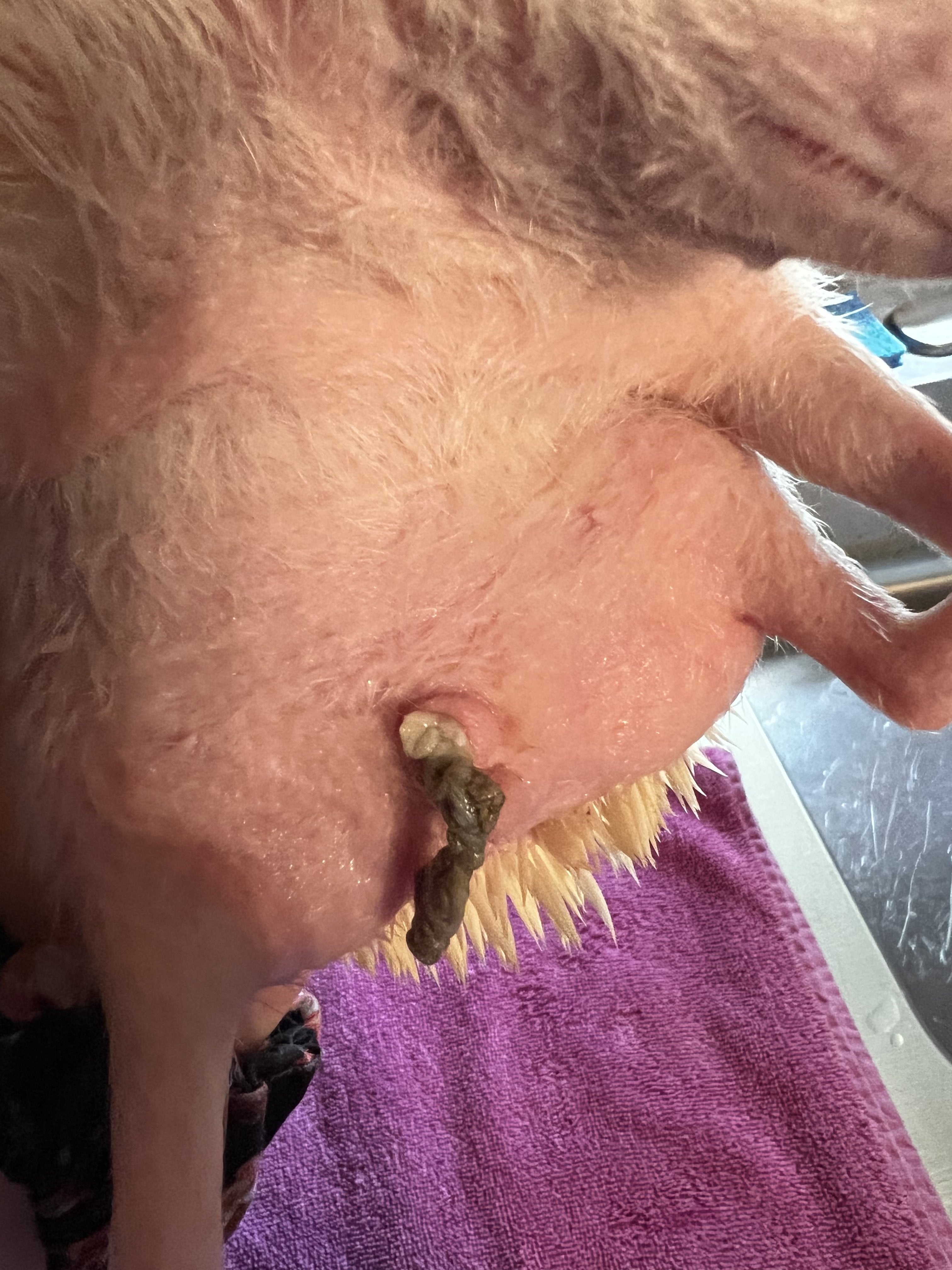 2
Help needed ASAP. Pics are of her undercarriage, but not meant to be graphic or grotesque.
Checked on my two hedgehogs this morning and one, Gertrude, had a dried poop-looking thing near her bottom. I immediately ran some warm water and let her soak, hoping it would wash off like poop normally does. But it wasn't letting loose. I didn't want to pull on it either.
However, the closer I looked, I realized the thing was actually coming from her lady part, not her butt… I'm very, very worried and have no idea what it is. I shone my flashlight from under the brownish area, and it's all pinkish-red, which makes me very concern that it's an internal part of her that shouldn't be on the outside.
She's acting normal, but I know hedgies are good at masking pain or feeling unwell. This baby is over 3 years old, but has never had any health concerns.
Any insight would be so greatly appreciated. I'm a very worried hedgehog mom this morning.
PS: She's never had babies or been exposed to a male.