Discussion Starter
·
#1
·
Hi!! I'm new here and new to hedgies!! I have two hedgies named Bella aka Bells, and Edward aka Ed. Bells is a champagne snowflake and Ed is a chocolate snowflake. I got them a few days ago from a breeder
They are both absolutely gorgeous!!! Ed is a bit more friendly than Bells is and I can pick him up but not Bells. How can I get her to be a bit more tame?
Here are their pics!!
Dont mind the shavings in Bells' cage, I've since removed it and put in carefresh.
This is Edward my little friendly cutie!! He still balls up a LOT when I first pick him up, hence the towel, but he relaxes pretty much immediately after he's in my hands after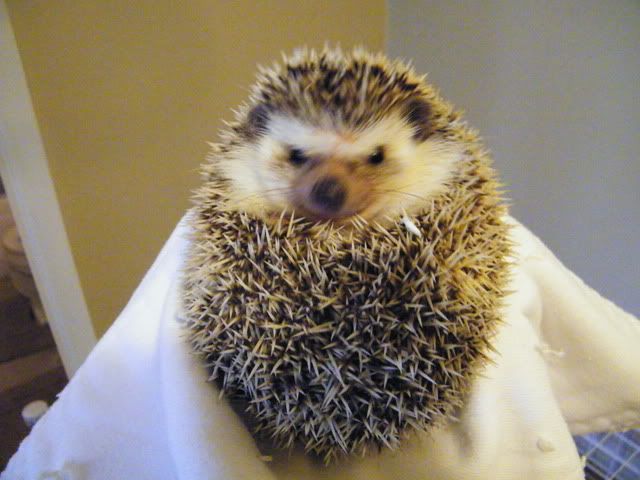 This is Bella, she's a bit more cranky but we're working on it