Discussion Starter
·
#1
·
I've been here a while, a bit over a month I guess, soooo,
I'm finally going to show you all my average looking yet someone sooo darn adorable Sniffles,
WHOM I happen to love with all my heart. <3 *Looks at cage and smiles*
So.. LET THE PICTURES BEGIN!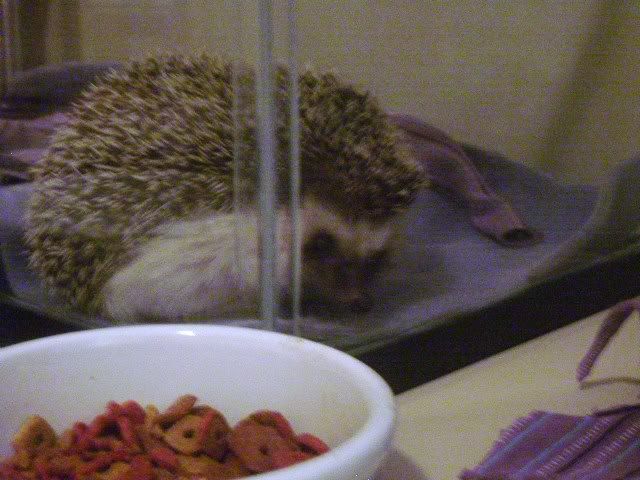 This is when I first got Sniffles, and I didn't have a cage or anything... cause when I went out, I was planning on buying a cage.. until... I found this poor sad fat PUFF of spikes in a pet store. </3
My mom said I should get him, he would be so happy.
I replied with, "Eww. No. He's fat and probably sick and I don't want a MALE! >:[ ROARR!!"
This is sniffles, in a towel, on my bed, after he crawled under my pillow, and I took him out.. and he got angry. >.< Sooo cute. I see his fingerss ;]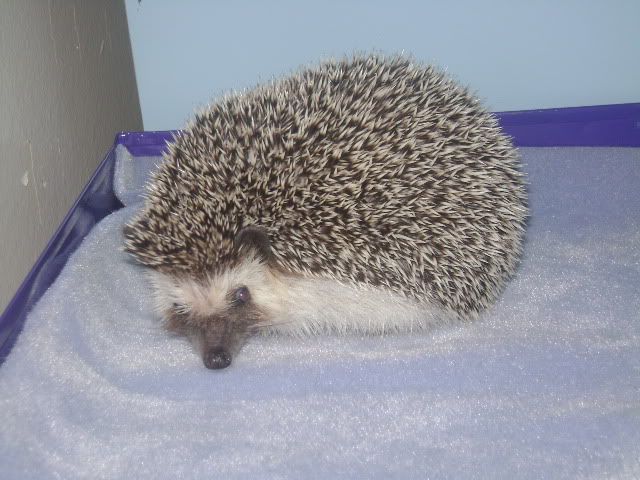 This is him, after previous picture, when I put him back in his cage, cause I was finished changing the bottom. xD
The following pictures are from when I couldn't help it and I know I shouldn't have but I did anyways... Wole him up. >.< I just wanted to see him!!!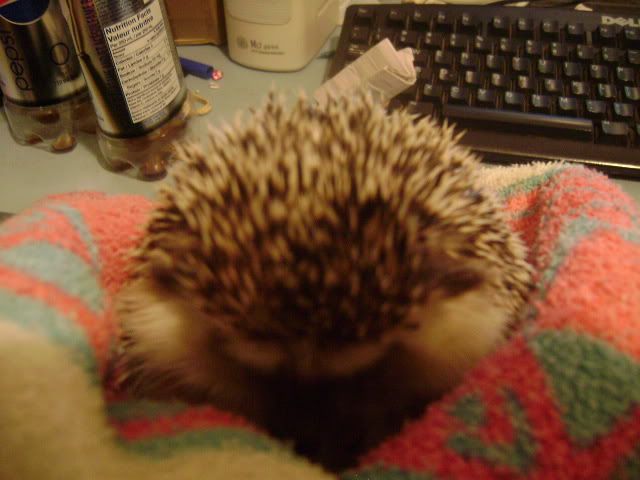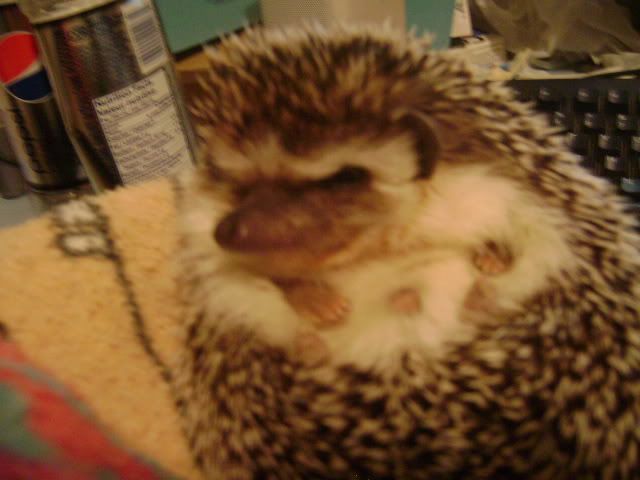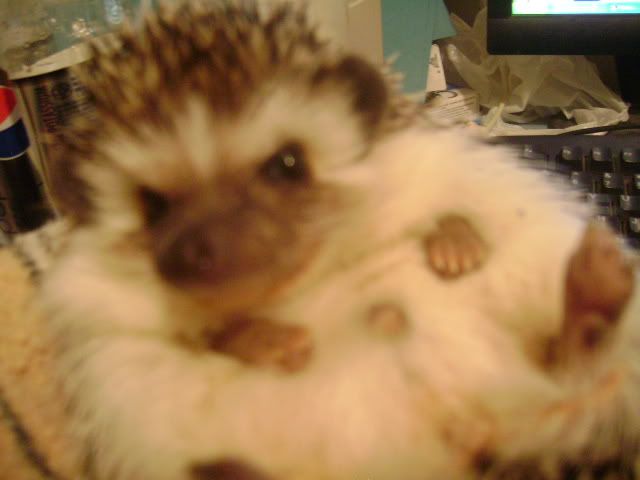 That's all for now. XD Check back from time to time, there WILL be MORE! >:]