Discussion Starter
·
#1
·
Hahaha, I'm quite proud of this so I figured I would share it with you all. It's a 40gal tall tank and I've filled it with lots of MES (mouse entertainment system) goodies, which I planned out one night after eating too much coffee ice cream (bad idea, I was up all night). It's currently empty, but I will be moving a group of 5-6 retired and pet girls into it. I'll be sure to get a video of them all exploring!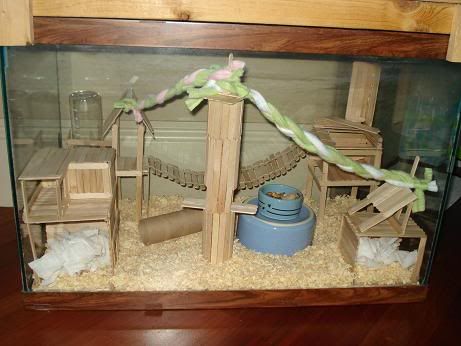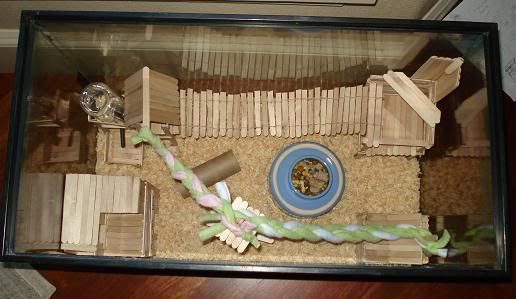 The main house: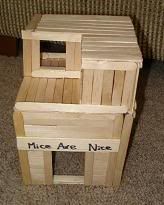 The two sleeping houses I made have no bottom or sides where it faces the glass. You can't see it in any of the pics, but I put construction paper on the outside, so it's dark, but I can remove it to peek in and make sure everyone's okay. I'm overprotective over my mice. :lol: The little doodle on the inside was me testing out the sharpie.
The waterbottle holder: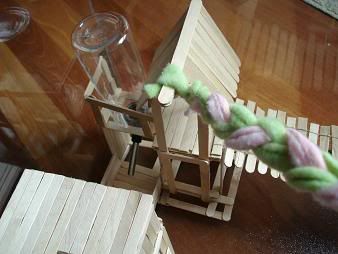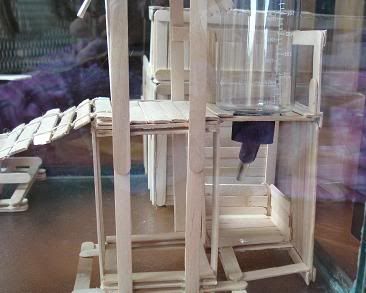 I was a little unsure about how this would work but it ended up looking nicely. There is a little "fence" around the nozzle to hopefully prevent them piling up bedding and making it leak.
The tree trunk:
This I made of a regular paper towel tube and glued craft sticks all around. I really like the little perch and I'm hoping they use it.
Another view of the smaller house and litter corner before I put shavings in: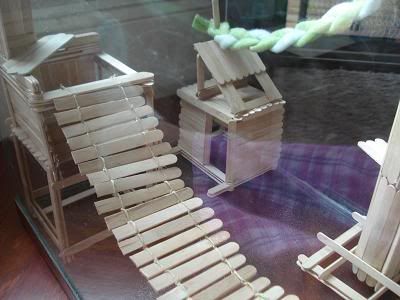 The front again: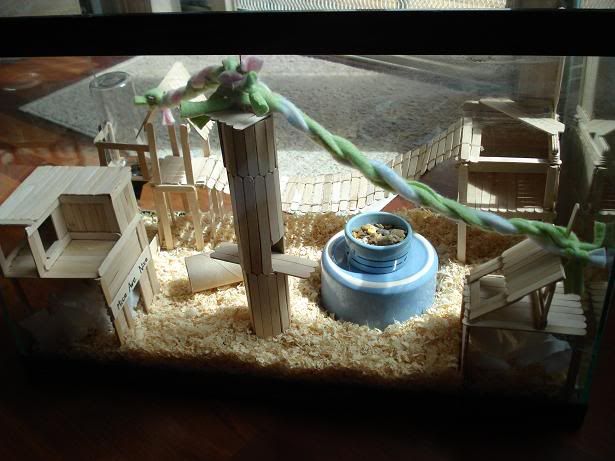 I plan on moving the TP tube aside (like they won't beat me to it
) and putting a medium sized wheel there. No matter how many things you give them to play on, the wheel still gets lots of use.
Overall I think it looks like a lot of fun and I wish I was a mouse. I'm just praying it lasts a week or two before they demolish it.