Discussion Starter
·
#1
·
Today I went to meet Noodles my apricot male APH. They kindly bought him into the store for me to see with his sister and mother and also gave me the wheel early cos its included in the price of the hedgie.
Im not sure if this is actually the male or the female in the pic cos they were both curled up the whole time and huffing so we couldnt tell. They were 5weeks old and the one in the pic was bigger than the other but only very slightly. Ive been told males are bigger by someone, and smaller by someone else..but you cant tell this early can you? And it depends on the hedgie anyway.
The mother wasnt happy at all. They are just starting to be weaned onto wet food before moving onto the dry and begninning to socialise.
I have also included pics of his setup and my cat Muffin with the cage lol. Dont worry he wont be near the hog when its out or near the cage the first few days. Then we will put card all around bottom on outside (cos cats can get their arms all way in)
The cage hasnt got the litter, bowls or base stuff in yet.
I should be getting him in about 3 weeks. Here he is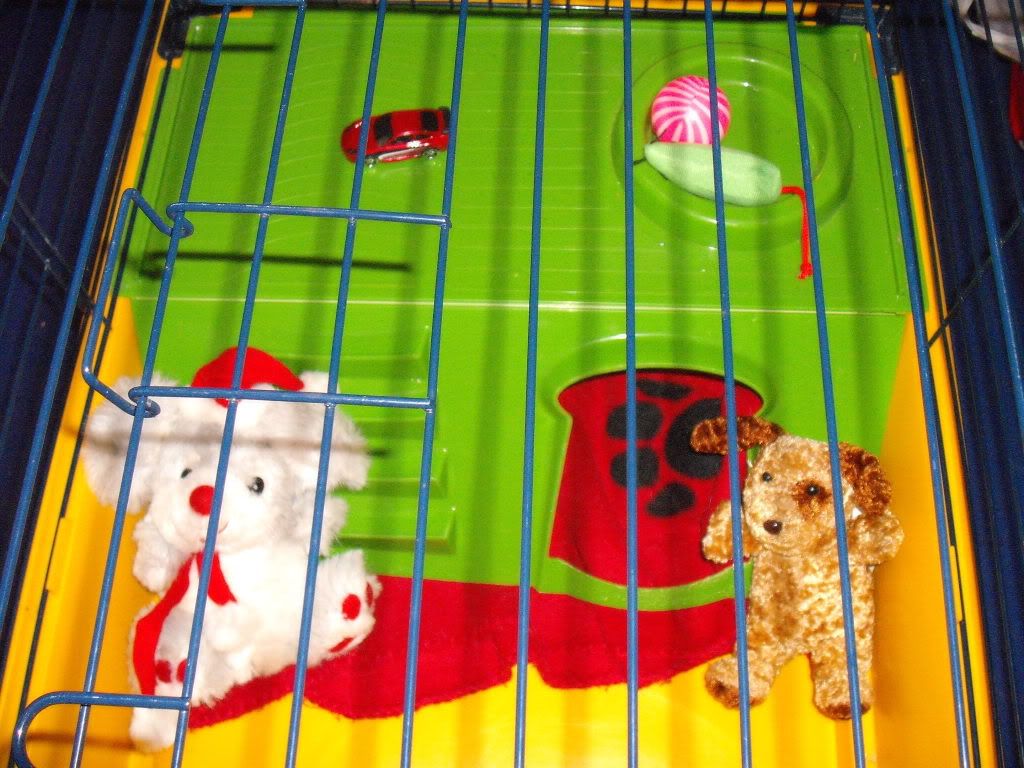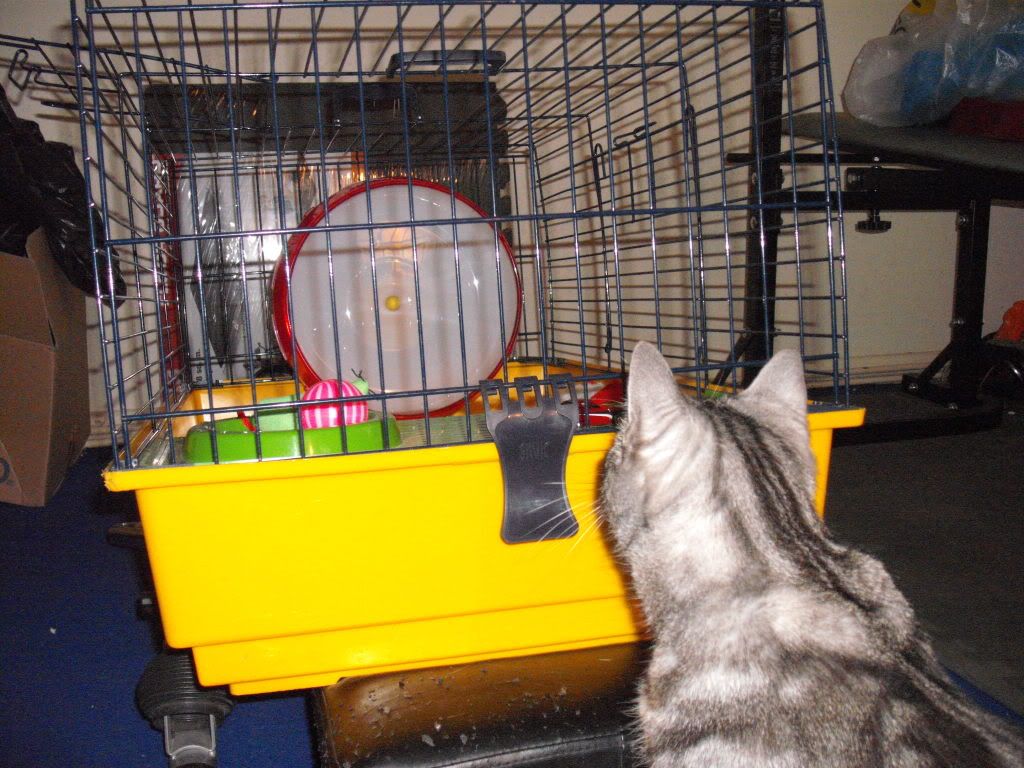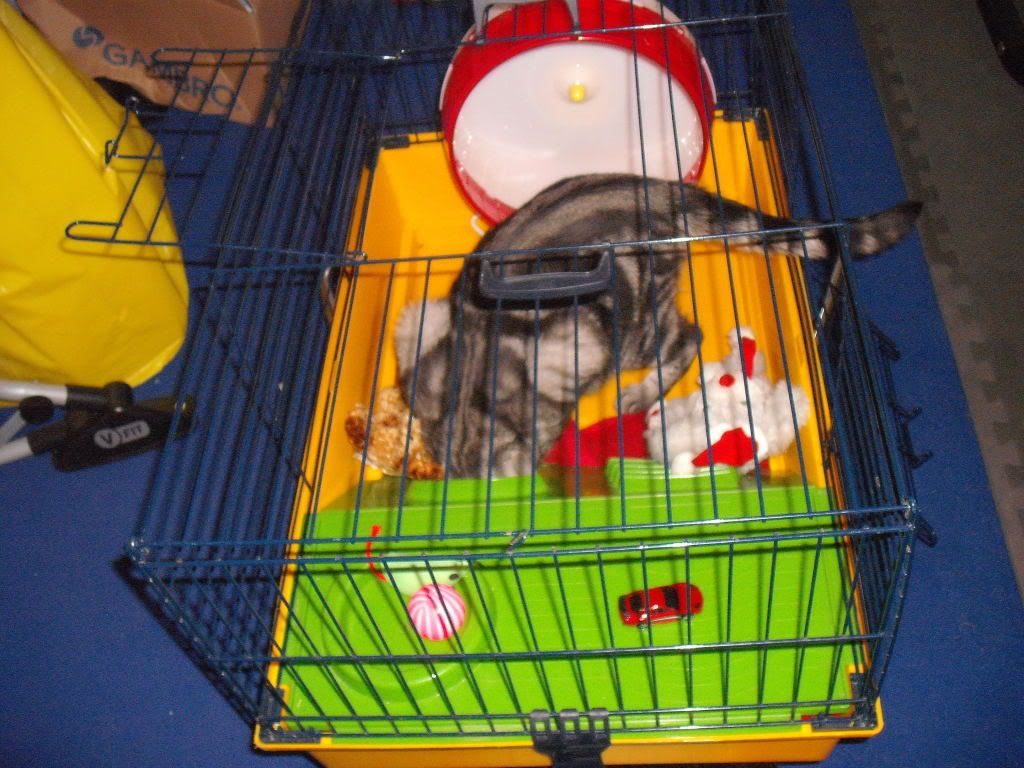 And of course Nimbus my beardie couldnt be left out lol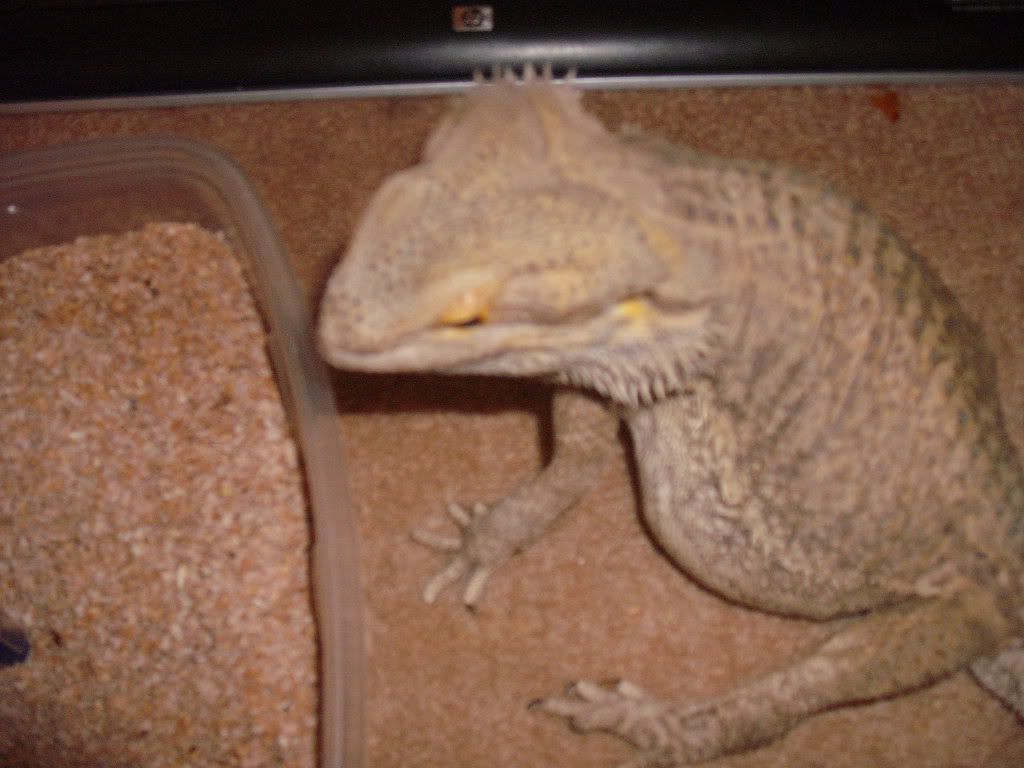 wheres my worms? lol