Discussion Starter
·
#1
·
leonidas has white bumps on this legs! and it kind of looks like they are on his face too. (im in the process of finding an exotic vet that is in the area) Leo isnt lethargic, having trouble walking, shaky or wobbley or anything. he is just as energetic as ever and if anything, a bit more! He is also going through some quill loss, but i believe its just quilling.
--some of the pictures turned out to be huge, but maybe its for the best
sorry this one turned out to be so small
but this is his right from leg.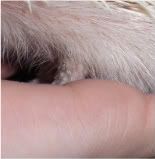 this one is blurry, but you can kind of see them on his front leg. his legs also have some darker pigmentation on them, but im thinking thats just because his pinto color?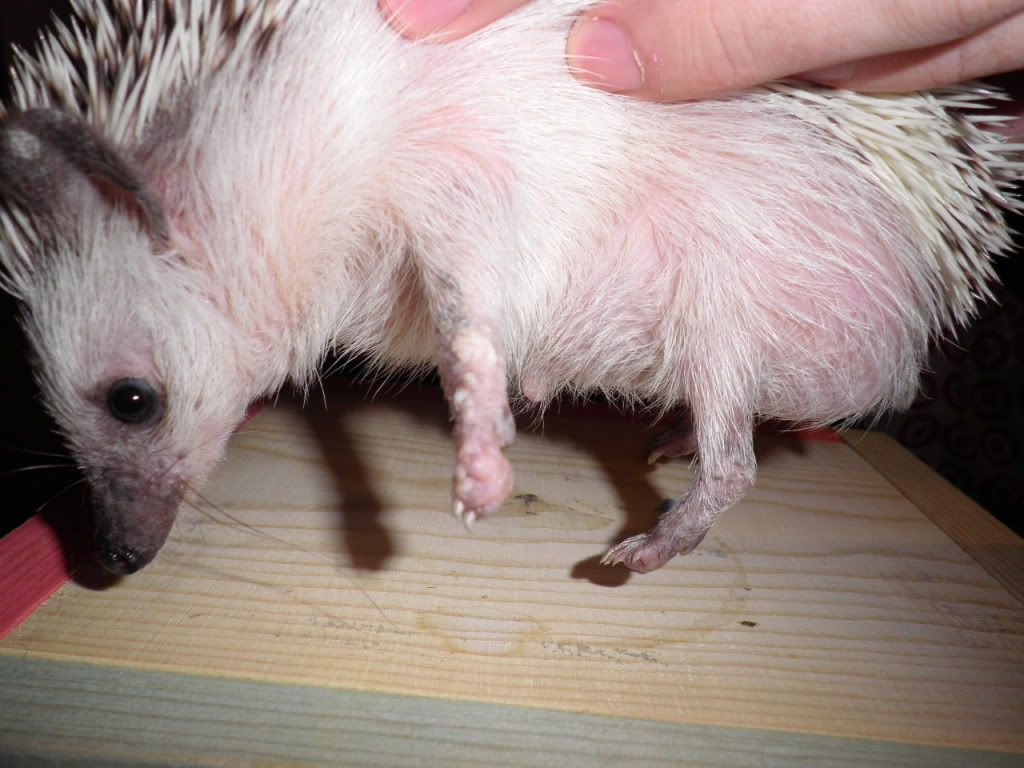 Back leg (he was climbing onto my boyfriend when i took this)
My attempt at photographing all four legs
( i just read a story on here about someones hedgehog getting her toesie stuck in the slits in this wheel, so i put duct tape on the inside ( after i took this picture) )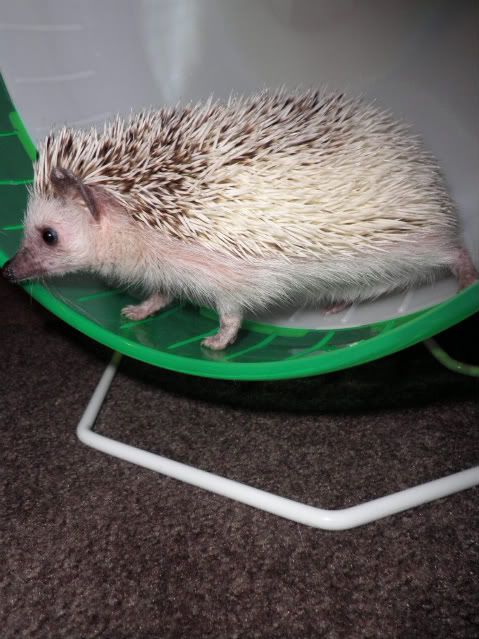 His face. its not the greatest for what my purpose was, but i love it
you cant really see the bumps, and im starting to think if its not just how his face is and im overreacting. they arent as white as the ones on his legs, more of his skin color.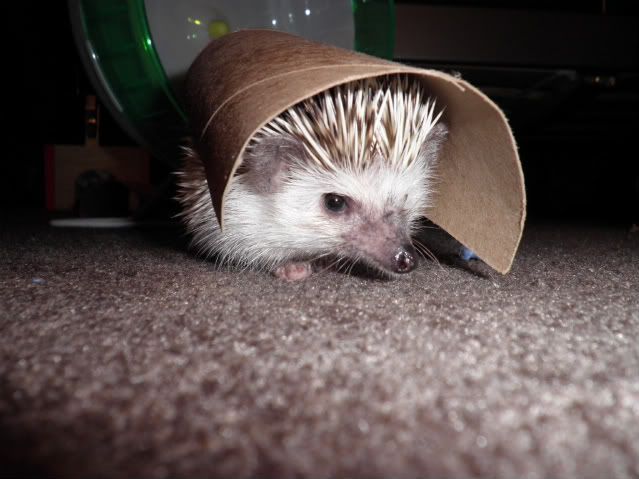 Another attempt at all fours
he almost looks like some crazy dog to me in this one :lol:
Im really worried about him. I dont believe its mites, he doesnt have any flakey skin and the quills he is losing have the ball at the end. and his ears arent crusty
but i may be wrong. and they cant be ticks right? they are very small bumps. If you have any thoughts or ideas please please share.