Discussion Starter
·
#1
·
What's a cute and cuddly ham by day, is a terrifying beast at night!
There has been an extraordinary sighting of a... WERE-HEDGIE! Here is the amazing documentary! Look if you dare... he he he...
(from the witness)
"I was camping in the woods, when suddenly I heard a heart-stopping sound!"
It was the whirring, of the WERE-HEDGIE's wheel.
"I jumped up, grabbed my camera, and rushed out of the tent, hoping to catch a photo of the beast! In the dark, I could only make out the red glow of its eyes, so I turned on the flash and took a picture!"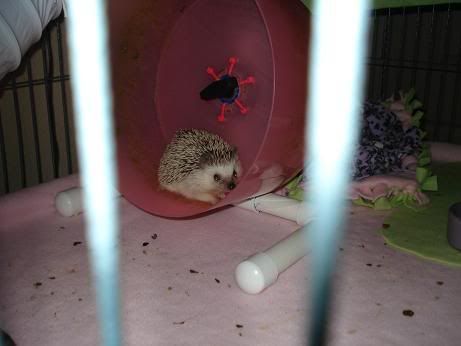 The were-hedge stared at her, intently.
"As the photo flashed against the screen of the camera- I saw it was too far away! So I zoomed in, and took another."
The were-hedge stared at her, with an eerie, evil glare.
She took another- and at this, she fainted dead away.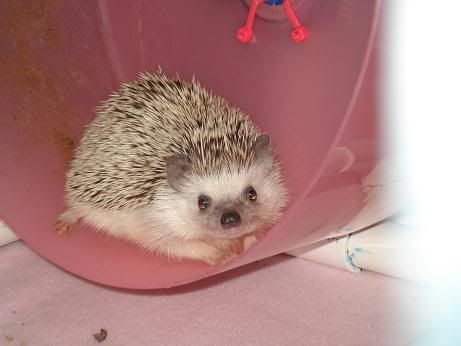 The werehedge stared at her, with a disturbing, knowing smile.
"When I woke up, the horrible gnashing of teeth: The were-hedgie had scared up some prey!"
She looked on in shock at the sight before her, snapping picture after picture. She only hoped she'd make it out alive, to tell the tale.
News Reporter Interrupts to say:
At this time, the witness has become insane, she will be taken to the hospital immediately. Here are the rest of her photos.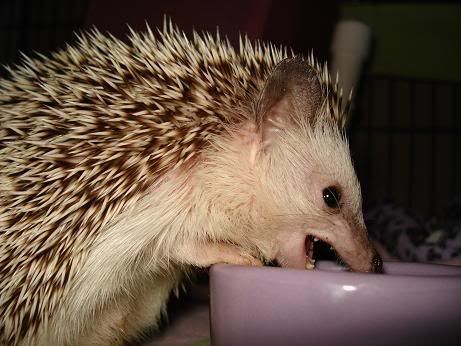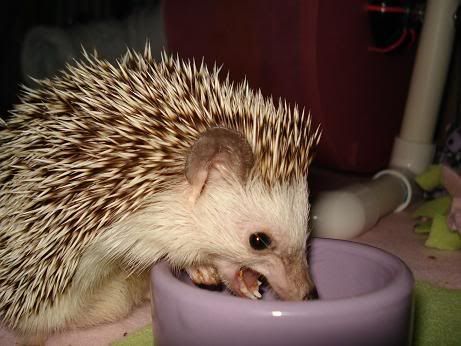 The beast chewed its prey to a pulp, its breath a deadly stench in the air.
Look at those fangs!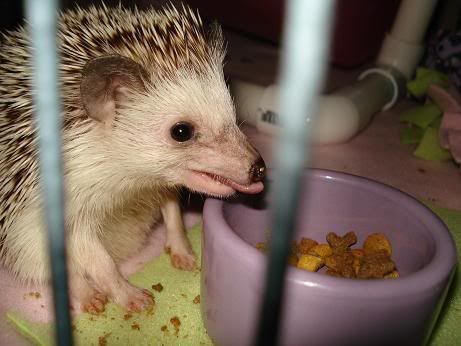 It was apparent the creature was a slob. All around him, evidence that he had wreaked havoc through the night.
He looked back, with a "now I will leave you to run and hide" expression.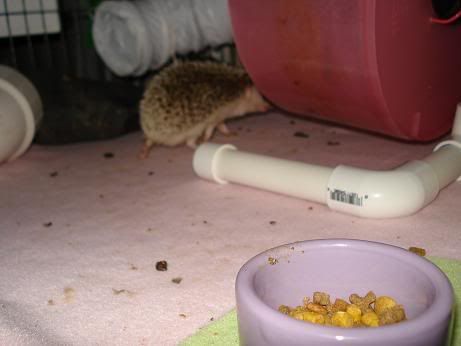 With that, the sighting ended as the were-hedge ran off into the night.
Look at that! Inky is an actor as well! Thank you, Inky!
Hope you all enjoyed!