Discussion Starter
·
#1
·
Hi, I just got my first hedgehog and I though I'd introduce him to you and while I'm at it I'll ask a few questions!
This is zissou! The guy at the pet store told me hes 7 months old.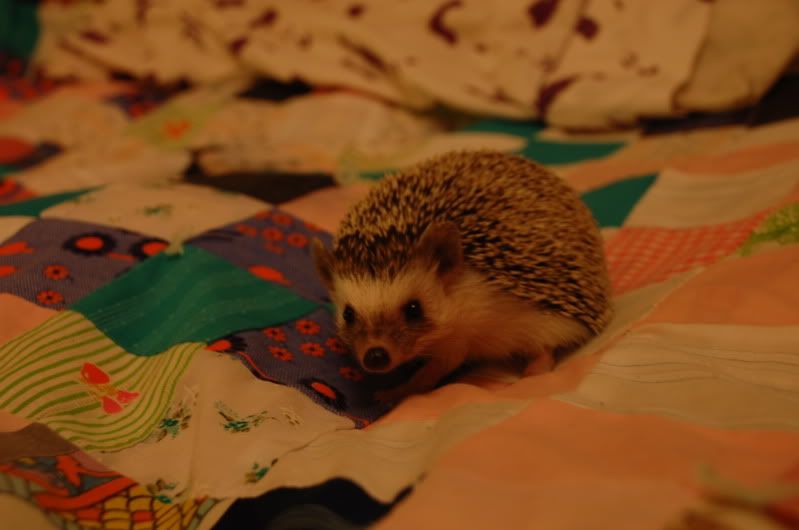 I made him a 4foot by 4foot CandC cage and he seems to like it. He still seems very nervous around me but I've only had him for 4 days.
1st off I'm Feeding him Natural Planet organics cat formula. I looked at the list in one of the other threads and I found a lot of foods that were along the same lines and It seems pretty legit. His stool has been solid until last night. Now some of it is kind of a wet blob. Is this food good? It might just be his nerves because I've been making a point of handling him every night. He ends up just hiding the whole time.
2nd he doesn't seem to like any treats I try to offer him! I've tried meal worms, egg, broccoli, and carrots but he just sniffs it then returns to hiding.
3rd when I take him out I usually notice that two or three quills come out. Is this normal?
And lastly hes bitten me a few times. I think this might just be when I get a little to close to his face for comfort when picking him up.
Also, thank you so much for the all the information posted on this forum! Without It i'd have no idea where I'd be.