Discussion Starter
·
#1
·
I'm in love!
We have had a fun-filled, exciting day.. reptile show this morning, shopping at an outlet mall and then picked up our new baby! He is precious and beautiful!
He did so well with me handling him at the breeder's, and he's even starting to quill some. He walked onto my husband and my kid's hands as well. Very minimal huffing and spikes up.. mainly just at sudden movements. He keep trying to burrow into my arm against my body, and I had a short sleeve shirt on and I have a few spots where his quills poked me pretty good, haha.
I am so thrilled to finally have a hedgehog! I can't wait to get to know him better and watch him grow!
Here are some pics of his homecoming: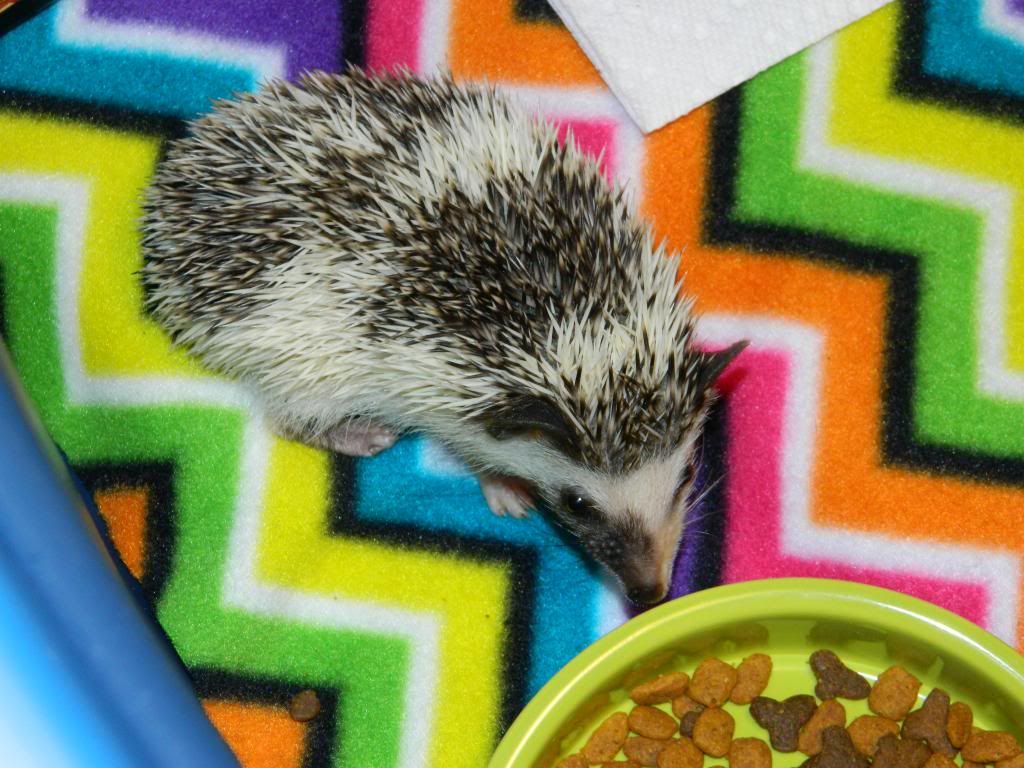 Such a sweet face..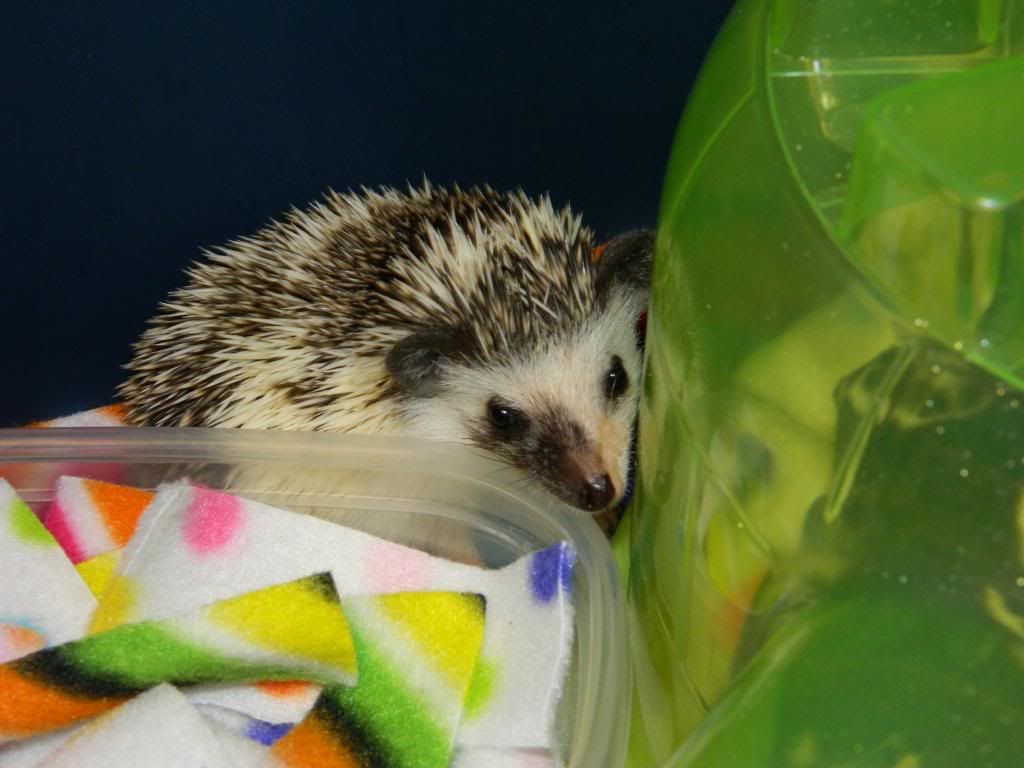 DON'T MOVE!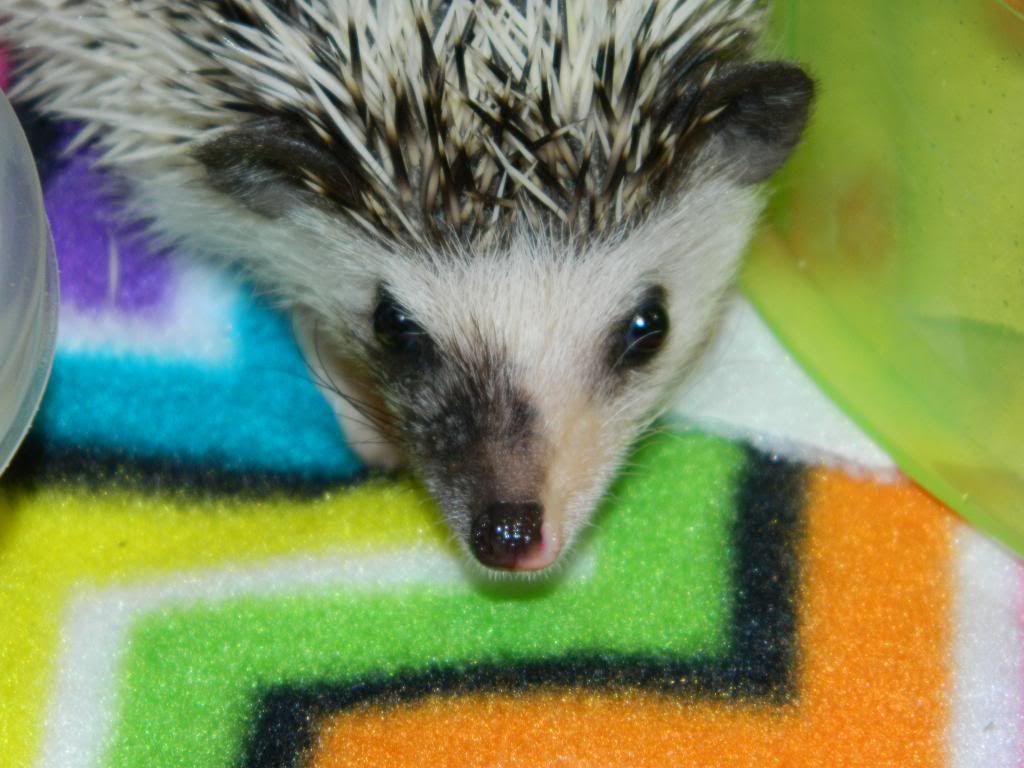 Love his markings..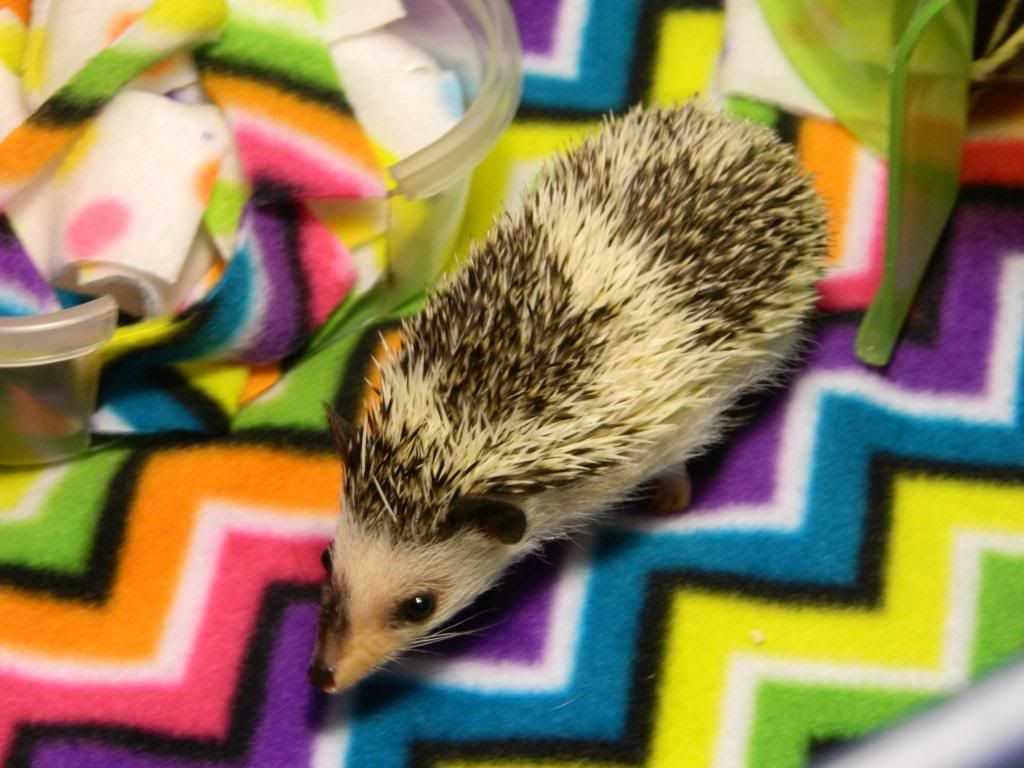 Hmm.. what's this..?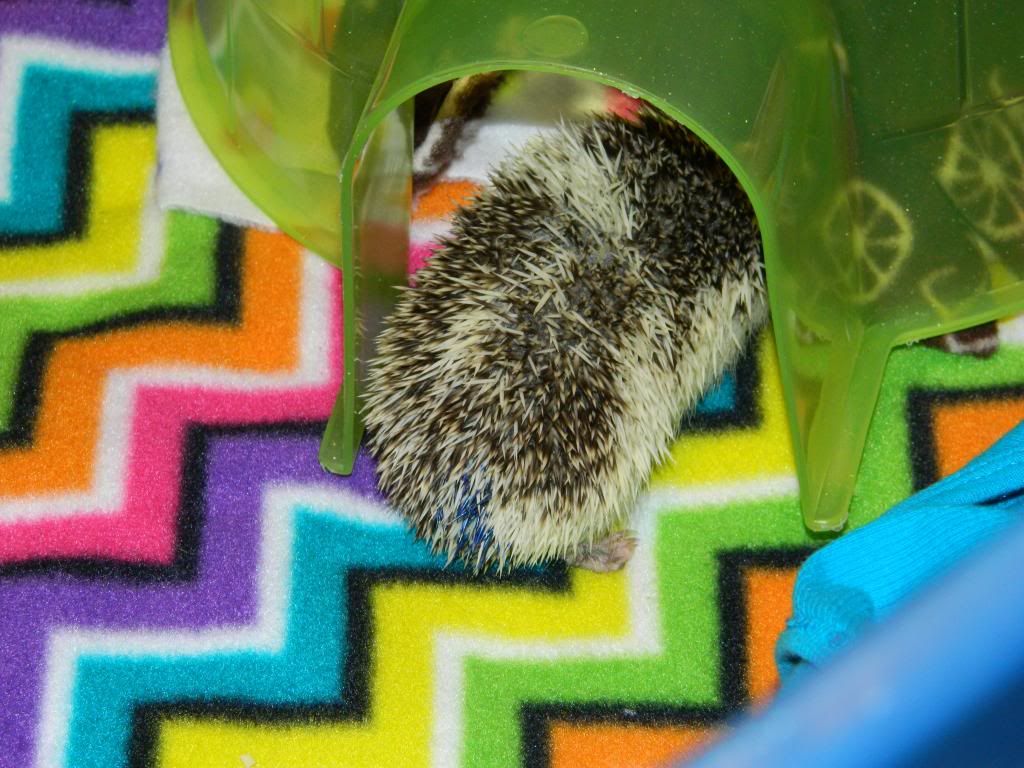 Checking out his igloo..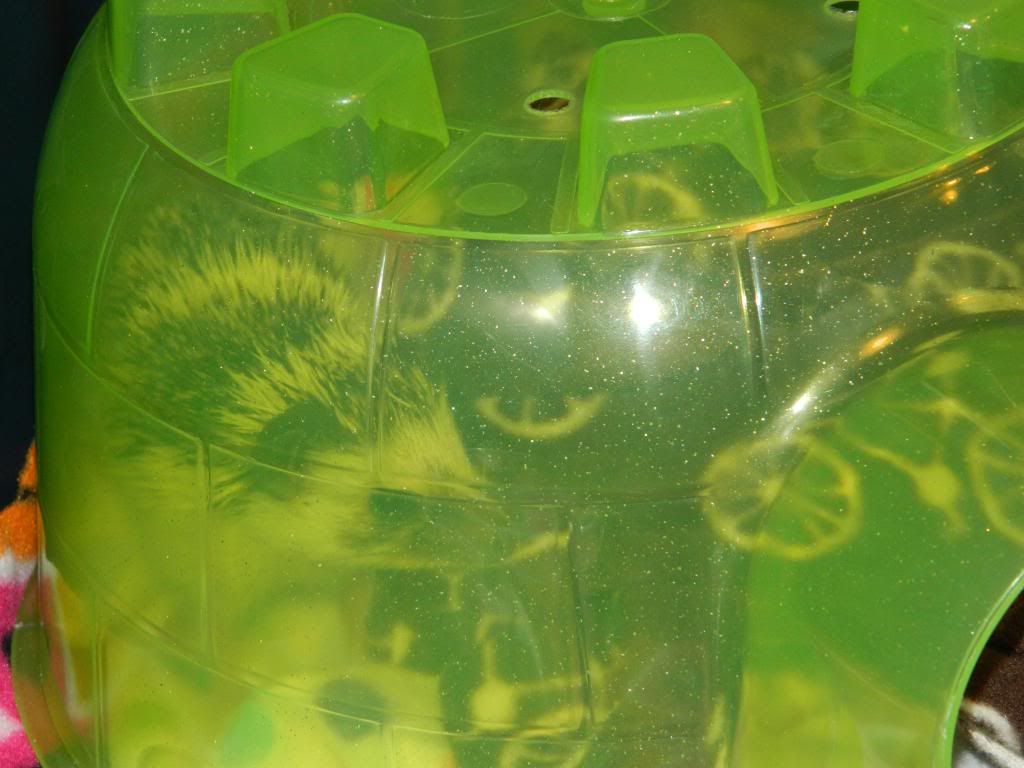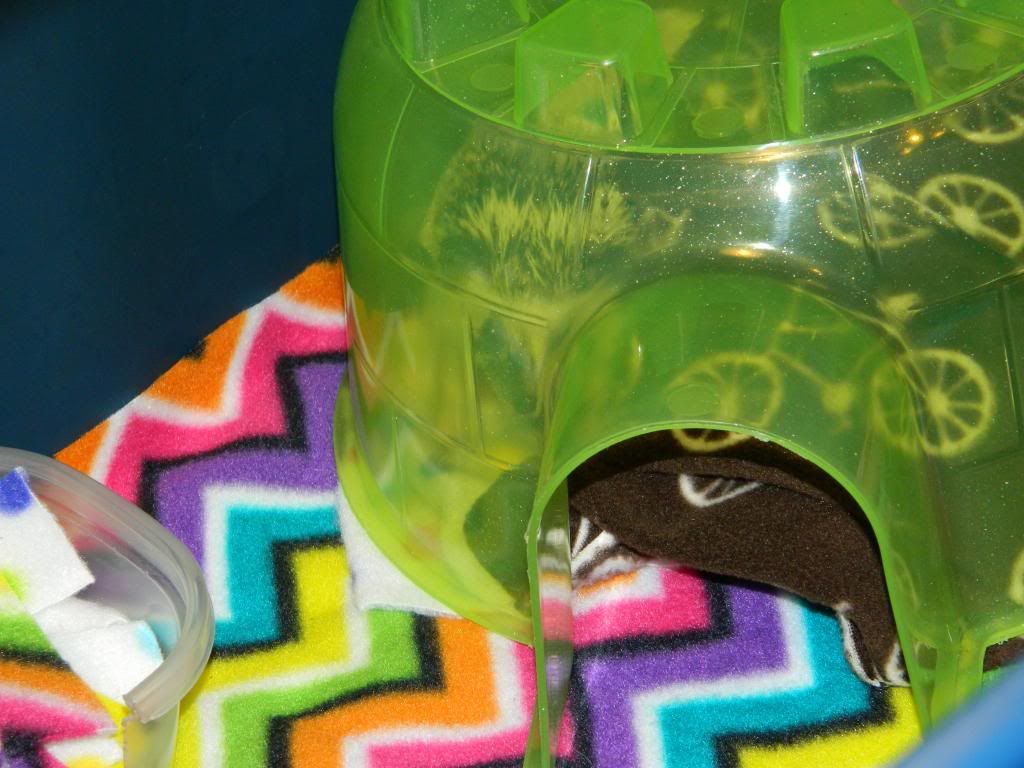 He burrowed in all his little fleece pieces and has been sleeping since! He had burrowed in the towel in the carrier on the way home but made sure to poop all over it first, lol!