Lilysmommy
This hedgehog can sleep anywhere
---
I'm getting a weird hedgie.
She can fall asleep anywhere, I swear!

She got tired of exploring in one of the hedgie rooms, so apparently against a tote was a good place for a nap.




Later we were hanging out on the couch and she started out on my shoulder, then kept going out further on my arm. She ended up perched like a parrot, with her face squished into the couch.
Surprisingly my arm did not go numb in this position.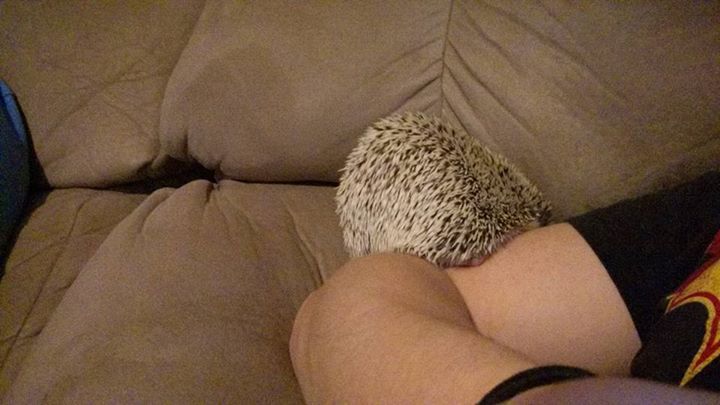 It was so nice to see her again tonight! She calmed down quicker than she has before, I think, and explored a bit, which was really fun to watch.
She's such a sweetie!