Hi all! My 1.5 year old female hedgie (P.B.) has been having a rough go of it the past couple weeks. I clean out her cage twice a week (we use fleece liners washed in gentle hypoallergenic detergent, wipe down cage with gentle baby wipes, wash toys/wheel/litter pan in dawn and wipe down wipes), and several weeks ago I was shocked to find 15-20 quills in her cage. I immediately took her to the vet, and mites were ruled out (all her quills maintained the follicle and nothing could be found on her). He still gave her a round of treatment (Noromectin/Ivomec injected into treats and fed to her once a week for three weeks).
We are almost to the third treatment, but she is still losing quills (although more like 3-4 a day now since the initial loss of 15-20). She has also had horrible dandruff throughout this whole ordeal and has lost a lot of her fuzzy belly fur. The quill and fur loss is not concentrated to one area, so we started adding Missing Link to her food (Natural Balance Premium Cat Food), and also have a humidifier by her cage since it is rather dry and hot here in Eastern New Mexico.
On Sunday, however, I noticed this odd growth on her nose. It is rough and I do not think it is a scab: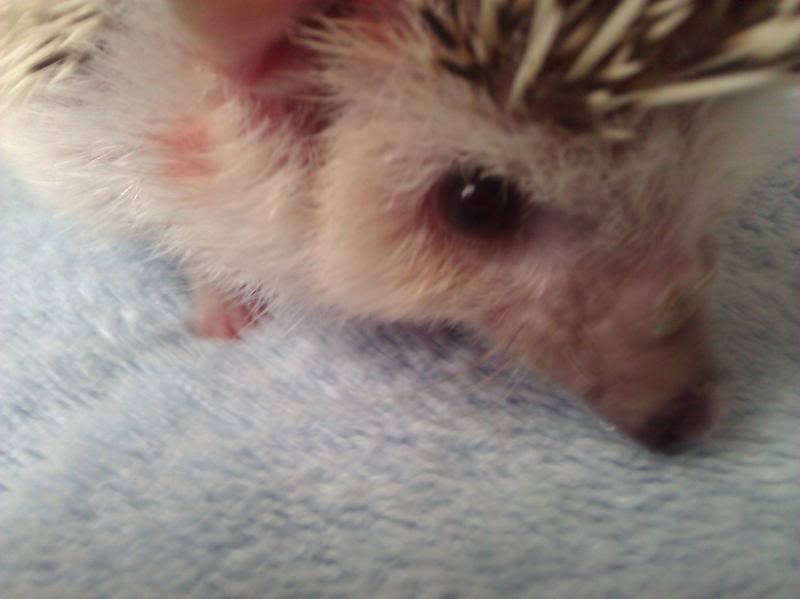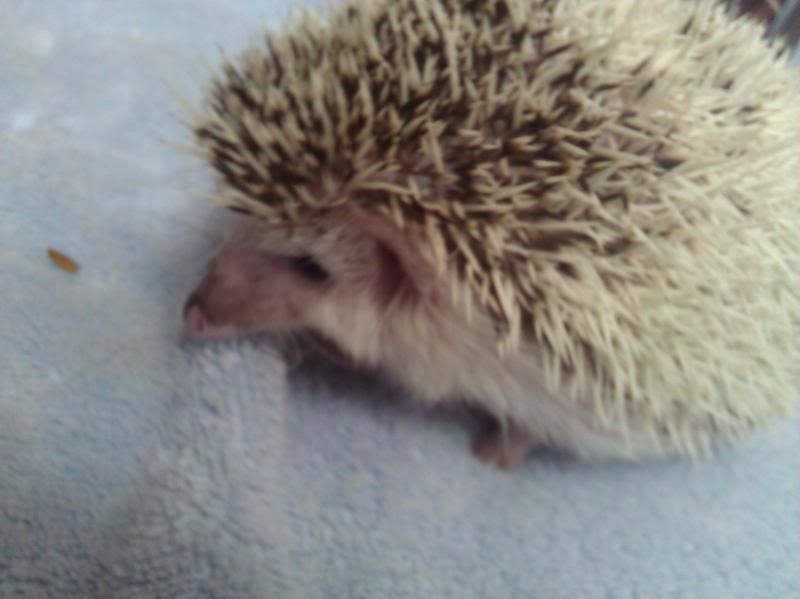 And today, when trying to get that photo to take with us to the vet again tomorrow, I noticed this sore under her armpit: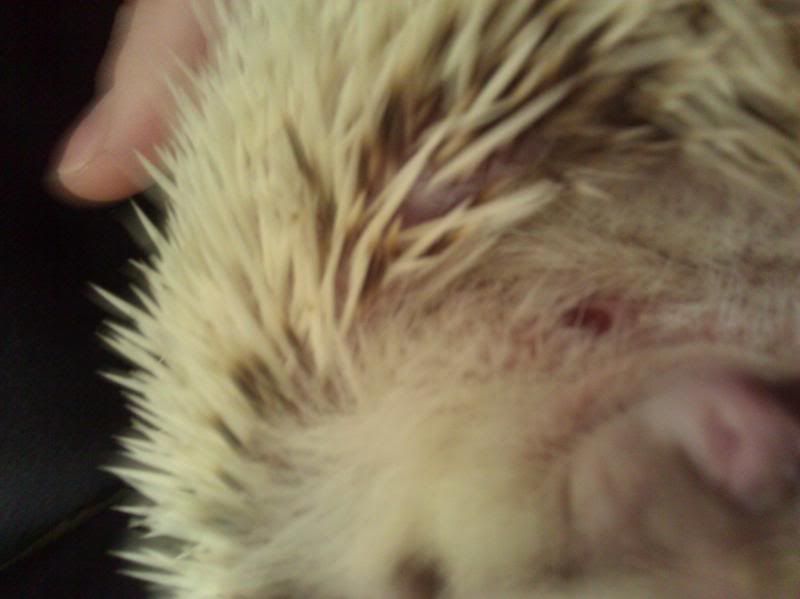 Has anyone had/seen anything like the nose bump before? I am fairly certain the sore is from her scratching so much. We have tried just about everything to help alleviate her symptoms because she has been very cranky (more so than usual
). She is still eating, drinking, and most nights, running on her wheel. Her hedge poo was a little green today, but I am not sure if that is because we introduced the Missing Link to her bowl yesterday.
I love my little girl so much and it is killing me to see her in such discomfort. Our vet does not get many hedgies, so most of the time I feel like I am educating them on different ailments...so any suggestions or advice or thoughts would be greatly appreciated for my little Pinto Bean before we head back to get her looked at tomorrow!