Someone else did a review of a similar play pen in a different thread, but I have pictures so I thought I would post my own here. I purchased mine from eBay, but they are on amazon as well. It's made from canvas, has mesh screen, zippered doors, a zippered screen top, removable, waterproof, washable, velcro bottom; a slot for a water bottle, some storage bags, and pins for holding in the ground outside.
This is the listing for the exact one I purchased:
http://www.ebay.com/itm/360858943506...84.m1439.l2649
Here are a couple of pictures of it assembled (I forgot to take pictures when I opened it, please excuse the pee stain as well as these pics were after we used it!)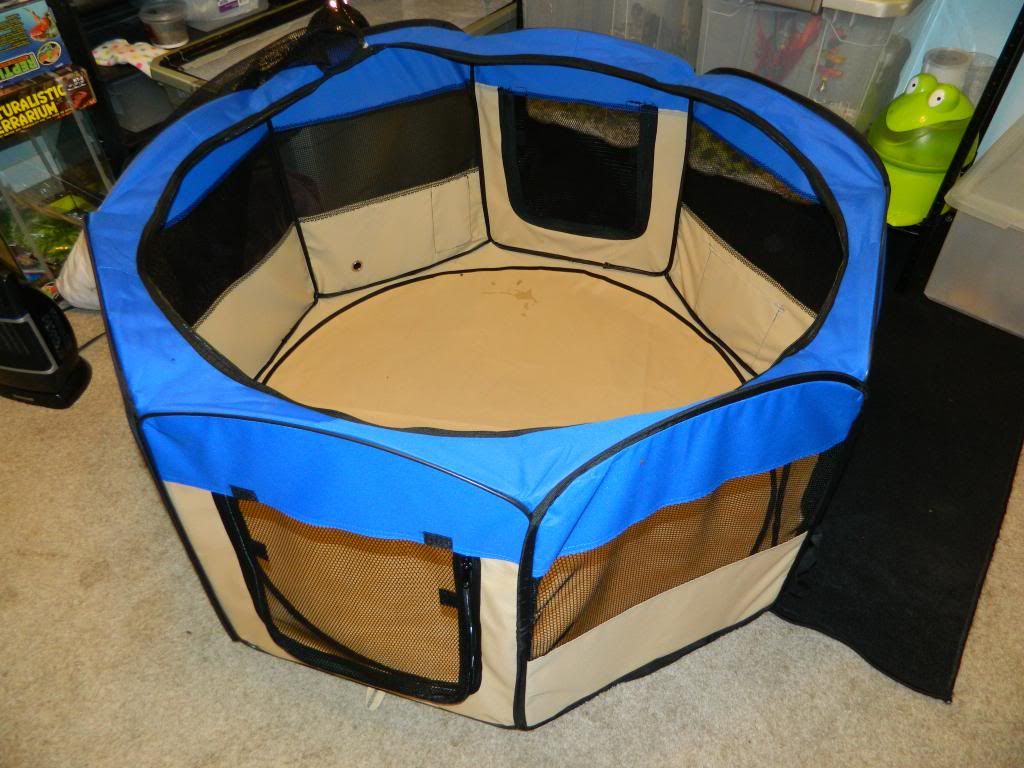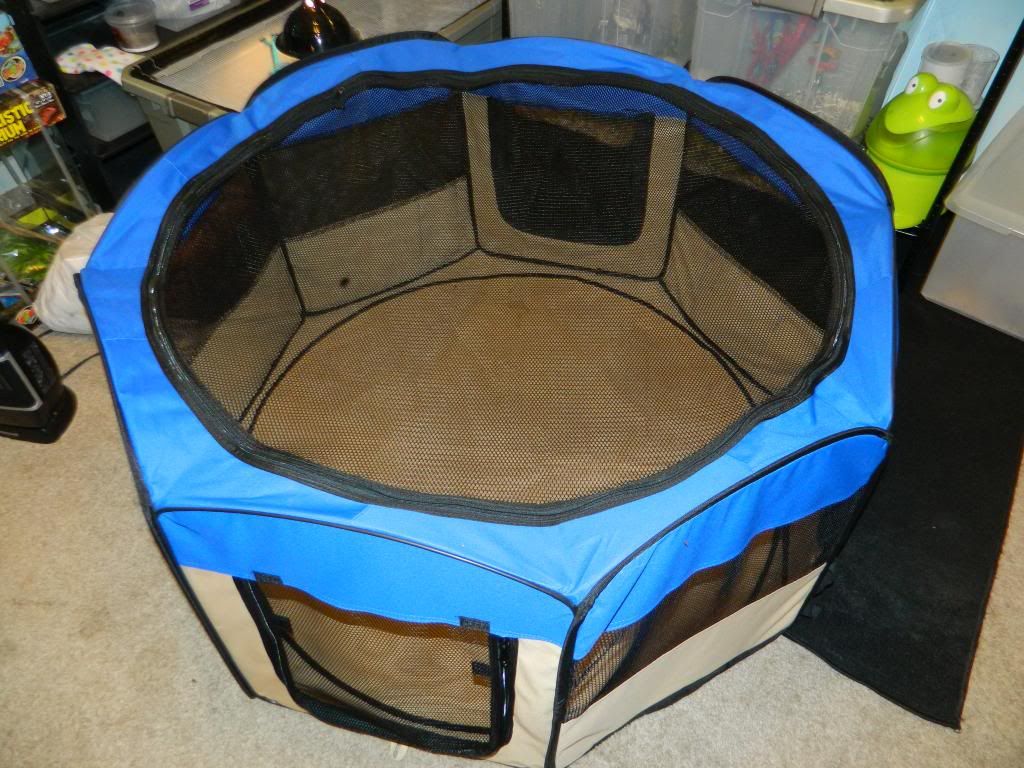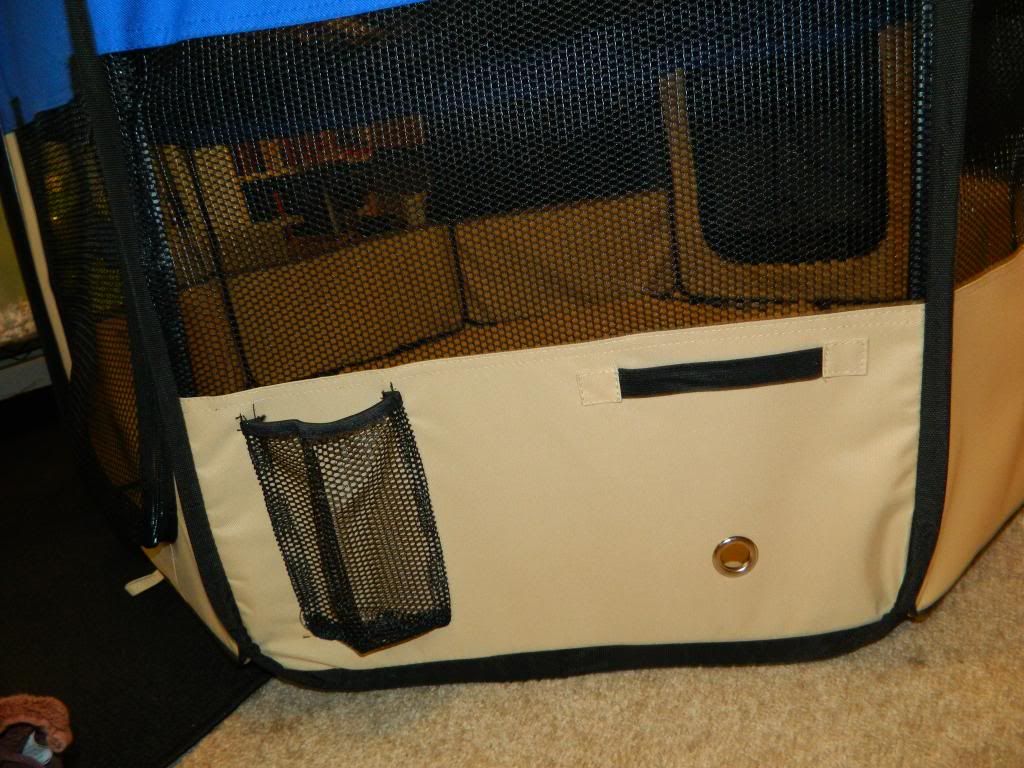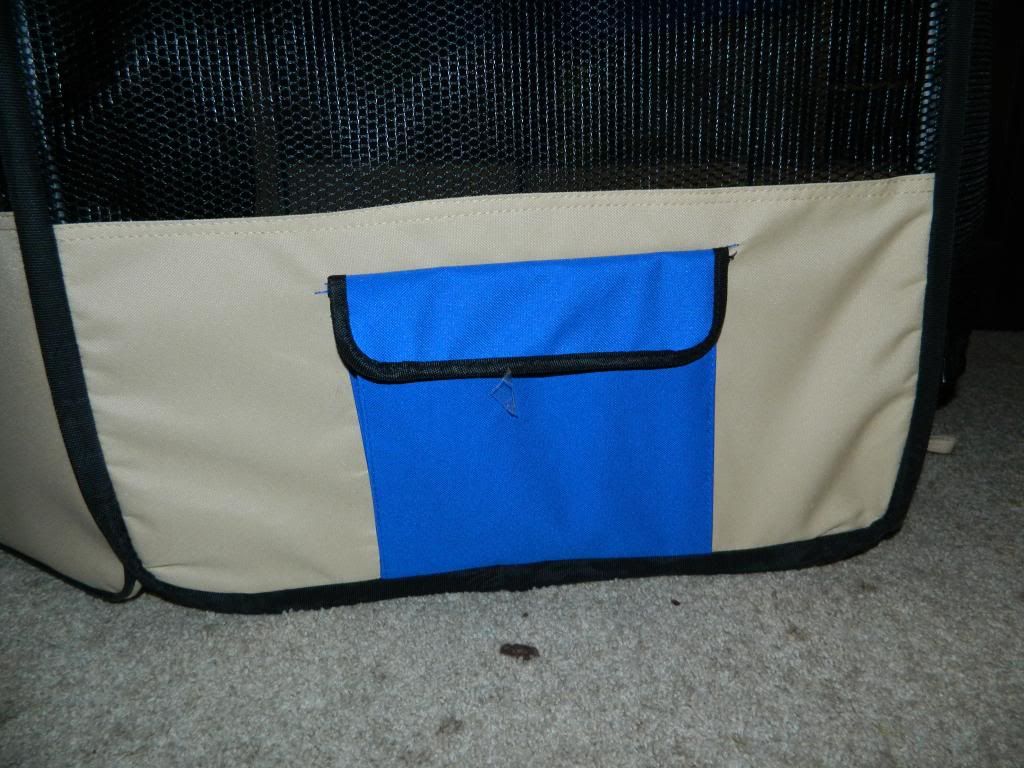 This thing is HUGE! My children (not pictured) fit in with some room.. here are some shots of it in use to give you a better idea of the size: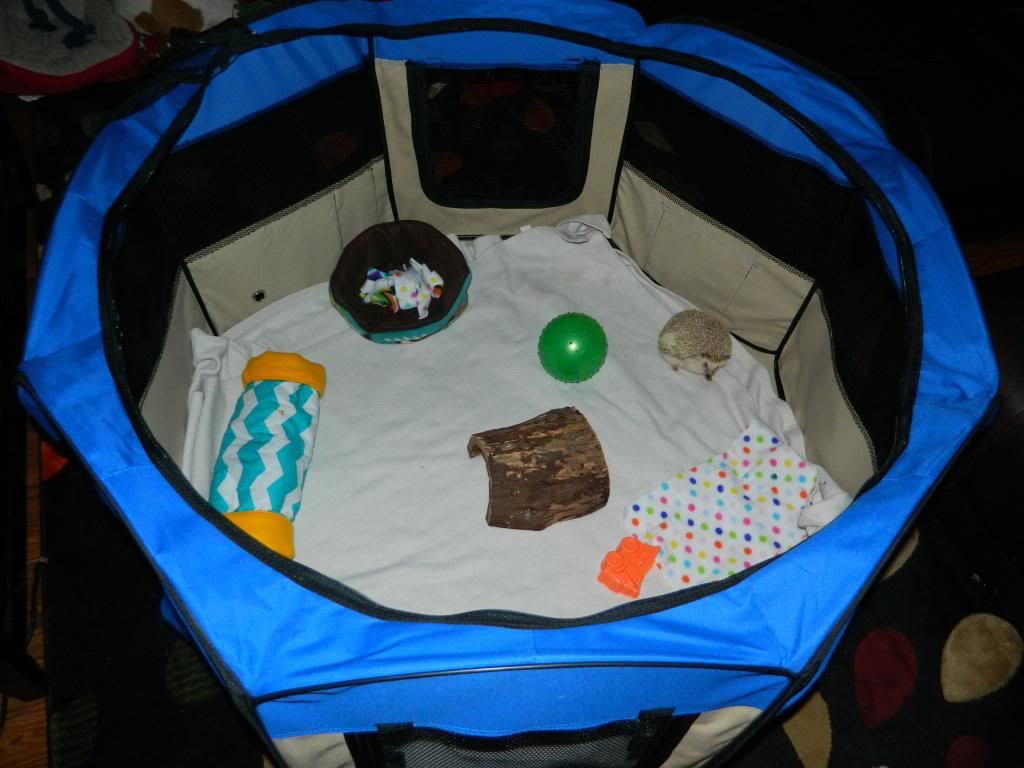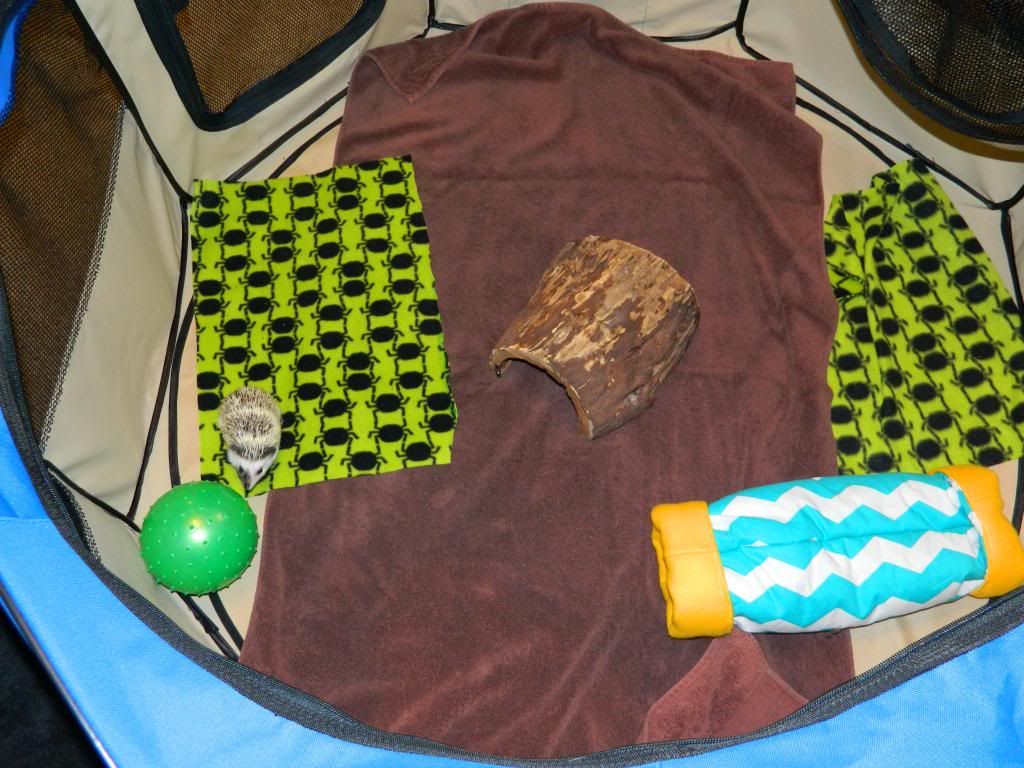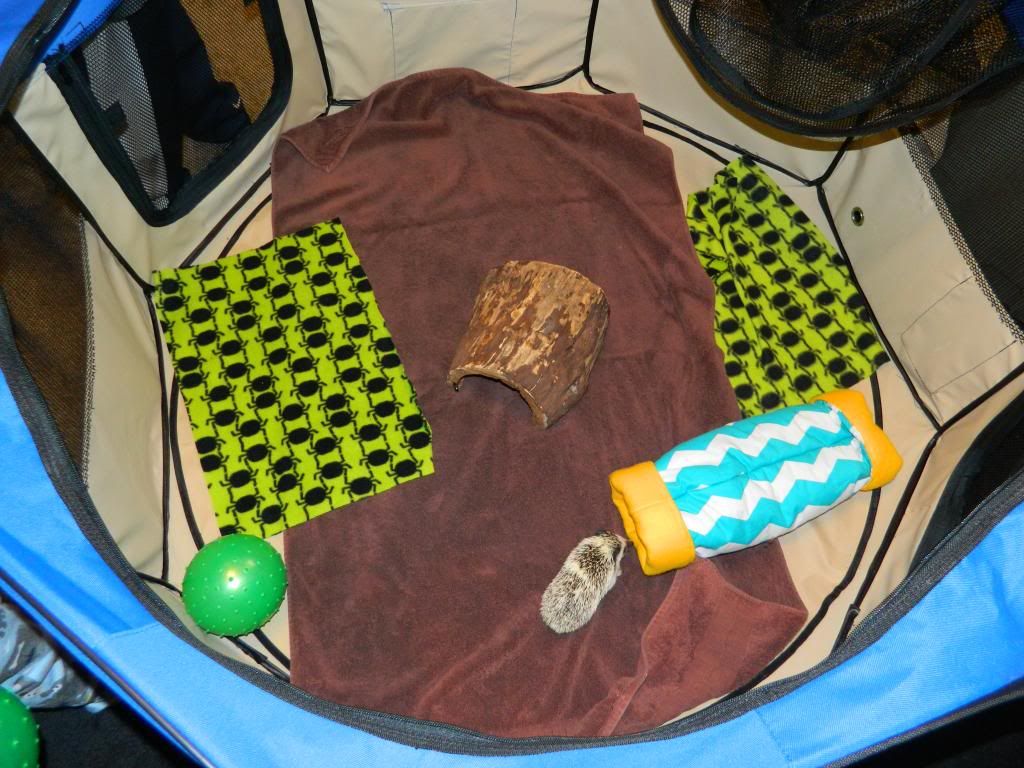 Overall, I'm really impressed. It's a great size, PLENTY of space for toys, tunnels, etc. My only qualms are that this one has a velcro bottom and it's six very small squares. If you have hedgies that like to dig under layers of blakets to hide, you very well may end up with an escapee! I have a sewing machine, so I plan to sew more velcro in effort to make it escape-proof, but I'm annoyed that I have to do it in the first place. I really wish I had gone with the first listing I found and paid the few dollars in shipping because the bottom zipped in that one like the top does. So, there are ones the have a zippered bottom- you just have to make sure it says so on the listing.
My other issue is that this comes with a piece of paper with very vague pictures in black and white with circles and arrows that are supposed to show you how to fold it back down. I wish I had paid more attention when I opened it up as to how it was folded because I can't get it back the way it shipped to me, which is a shame because it even has a carrying bag! This is the best either me or my husband can do: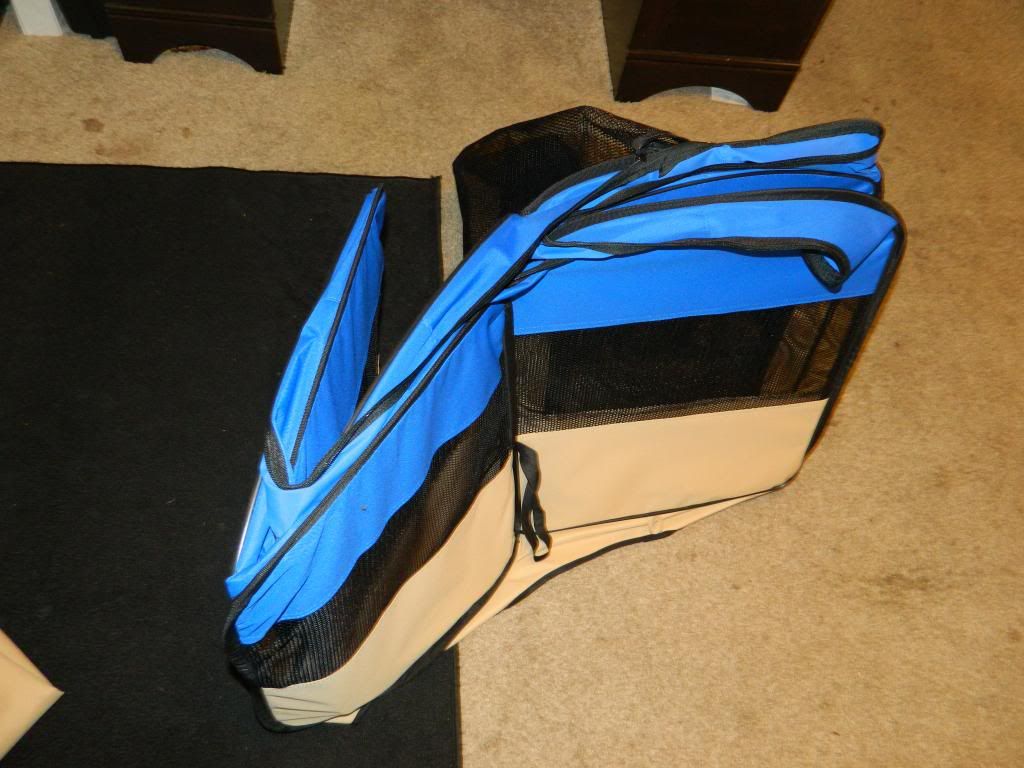 I haven't tried it outside yet, or washed the bottom part but overall I really love this pen! I would rate it 4/5 stars.. it would be 5 if it didn't have the issues I just mentioned.
If one were to have the one with the zippered bottom (and maybe adhere a shower curtain on the bottom part to make it wipeable), I truly believe this would be a great inexpensive permanent pen! It would definitely be a great, spacious option as a travel cage since it still folds down quite small. The zippers on the doors can be moved up high enough to where hedgie wouldn't be able to nudge them, but you could always zip tie them closed.