So very disappointingly I was not able to get the baby cinnamon baby that I had posted pictures of because I guess the person had a change of heart and stopped communicating with me, and the day before i was supposed to pick him up he told me he wasn't going to sell him after all.
so today i met the
real
Kiwi... and now i have a lovely, adventurous 3 month old female hedgie!!
I would like you all to meet Kiwi!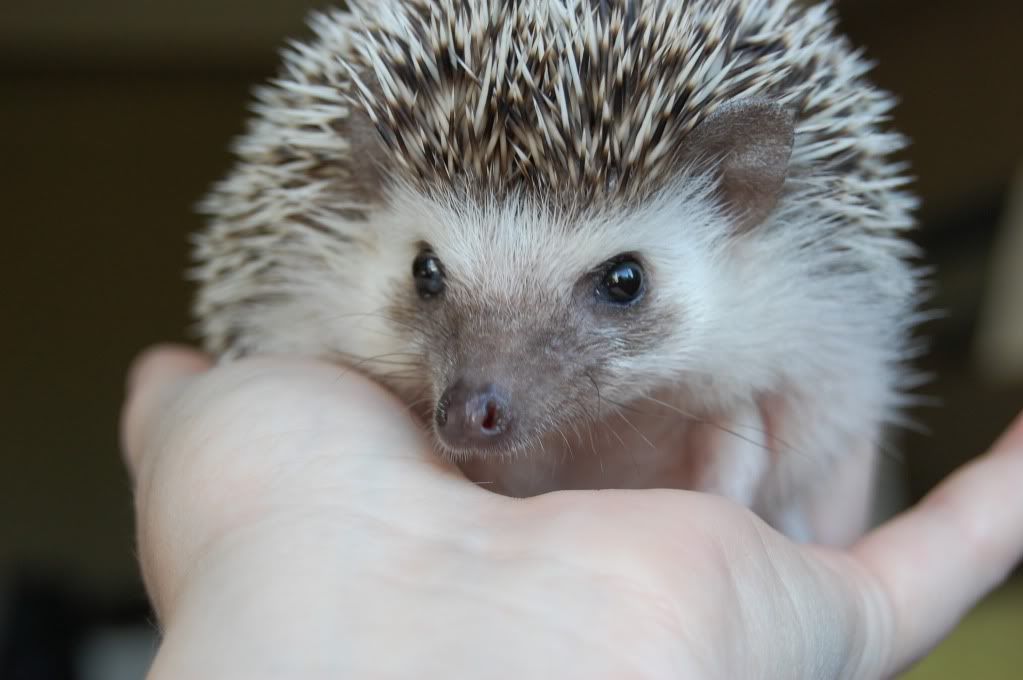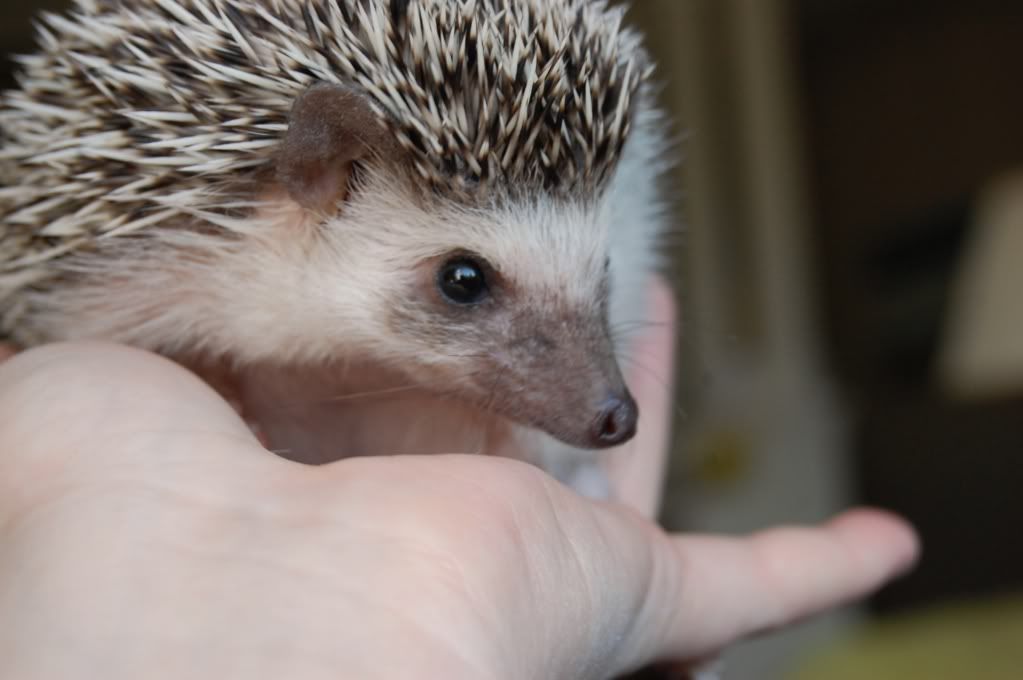 Any suggestions on what color she is?
Thanks to everyone who offered their advice and assistance while I set up my cage and diet for my newest little love!
She's in her kiwi print snugglebag snoozing away now, so I'll give her a few days to settle in before handling her too
I'm soooo happy