I'm so excited - both of the crabs that were burrowed underground for the past 5 weeks are up now! And it's clear that they've both molted successfully as well.
I feel like I've gotten over my first huge hurdle with owning hermit crabs. Molts can be dangerous & is one of the most common times to lose a hermit crab. So I was really anxious about them. I think my third crabby, Pippin (who's been up for the past 5 weeks) has gone down to molt now as I haven't seen him in a few days, possibly a week. But I'll just have to wait and see.
In the meantime, here's my two beautiful, newly-molted babies!
Boromir (a medium crab)
Merry (a small crab)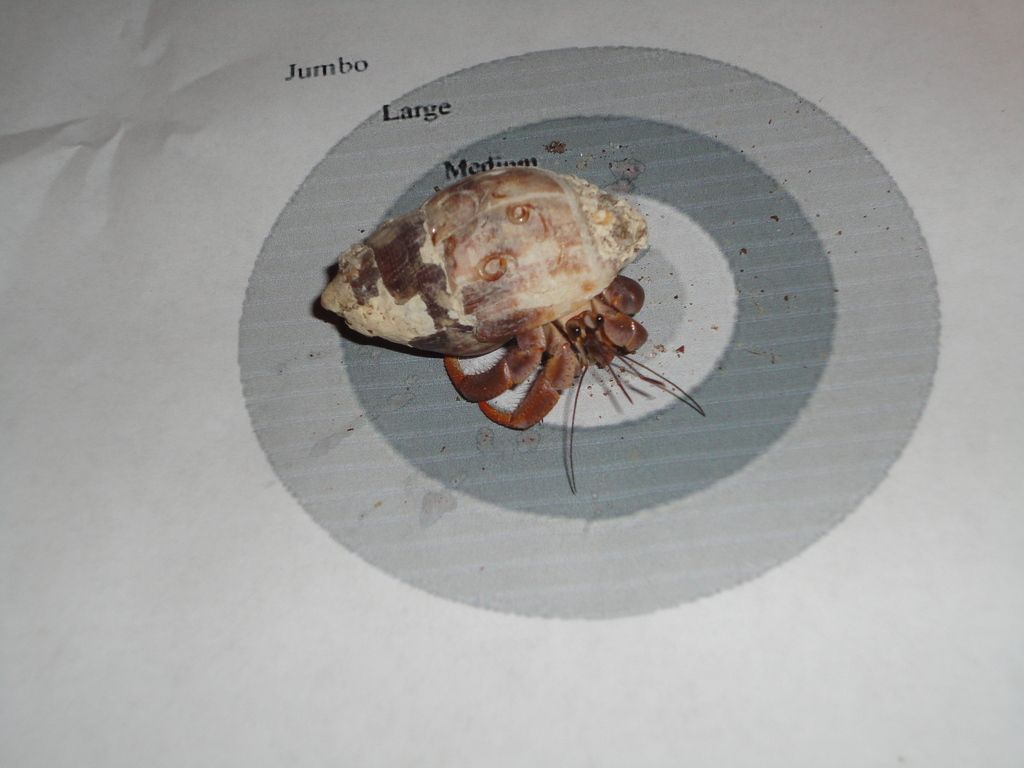 I think Merry's shell in this picture is ugly, but I got a chance to measure his opening while he was out. So I put in a bunch of appropriately-sized shells last night and got what I was hoping for - the ugly shell was abandoned today when I checked.
I'm not sure what he moved into yet, I haven't seen him today.
Boromir is still in the new Favorite Place - perched on back of the cork round, underneath the shell shop. Both of them were there when I found them last night.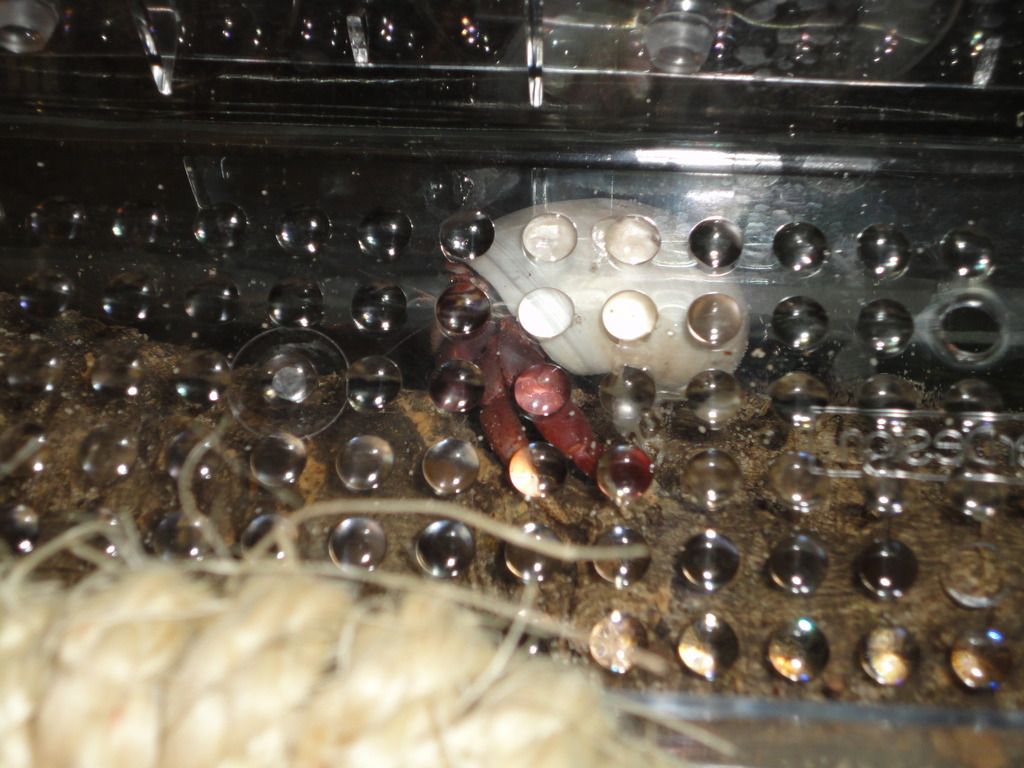 They've also been destroying their dry food dishes.
The protein powder mix I made is disappearing pretty quickly, and so are the earthworm castings. Apparently worm poop is a hermit crab favorite. Who knew?
And they're pooping in the supplements dish too, quite a bit.
Someone needs to tell them they're not supposed to poop in their food!