No kitties in the house (right now), but I'll remember that for the future.
Once I move out, I'm hoping to bring a kitty home, but I think my friend & I already have a plan for that anyway. We'd also like rats & a hedgehog, so we're planning to have my room be the small prey animal room & off limits to kitty. Then my friend's room will be open to the kitty so she still has a couple of rooms to explore.
And yeah, I've read that.
Considering what the little guys often go through, I'm not surprised. Hopefully these three won't, they've all been living with their previous owners for months. But we'll see!
Yesterday's shopping was extremely productive too! I got frozen organic raspberries, blueberries, mango, and frozen peaches (no organic ones available). I also got organic peanut butter with nothing else in it but peanuts. And then a spray bottle, three bags of sand, and this awesome little shelf! I'm thrilled about the shelf, it's absolutely perfect. I'm going to cover the levels with coconut mats & wrap hemp rope around the supports.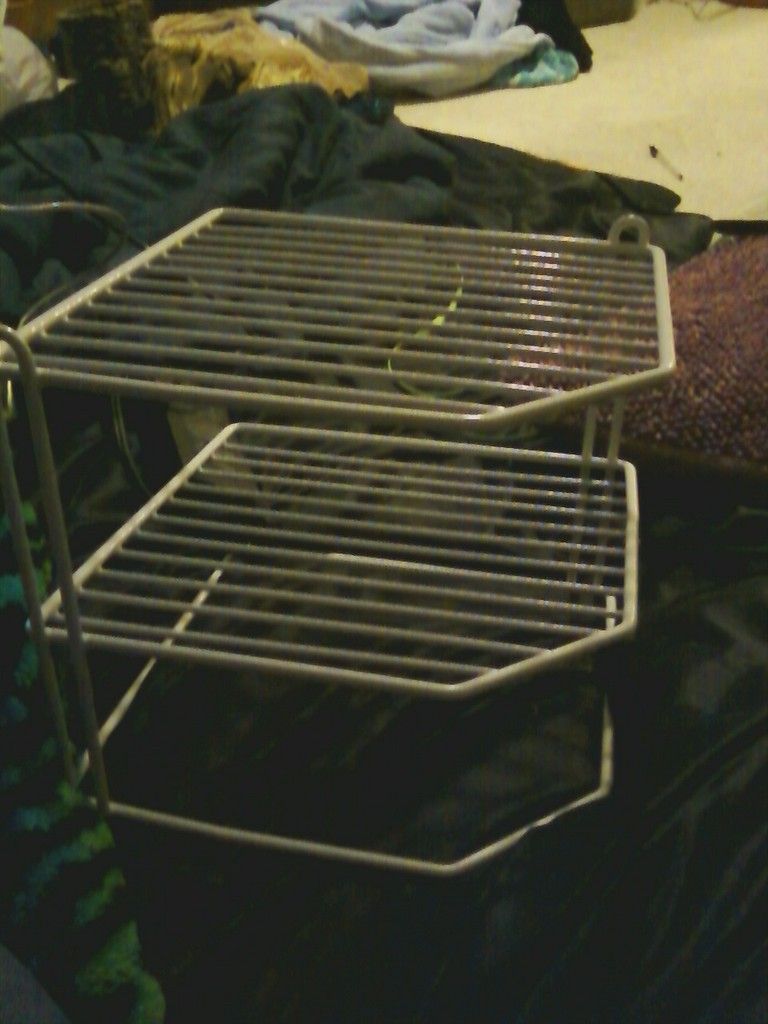 And well...here's my progress shot so far from two days of shopping + what I already had on hand.
And I'm still not done yet! I need to get more food, some more fake plants, cuttlebone, moss, a coconut hide, and more coconut mats from another pet store tomorrow before I get the tank.