We picked up Waffles yesterday, I am so excited!! I am a new hedgie owner, but have been doing a lot of reading. I thought it would be cool to keep some updates of him on here, just if anyone wanted to read
Day 1: Waffles was never shy, a big explorer. While we were working on his cage, making it bigger and walls higher.... he played Houdini and had several escape attempts and a few successful ones! After a few hours, he was getting use to us and stopped spiking. He fell asleep in his upside down igloo with each feet in a hole lol
He let my corgi puppy, Apple, sniff him!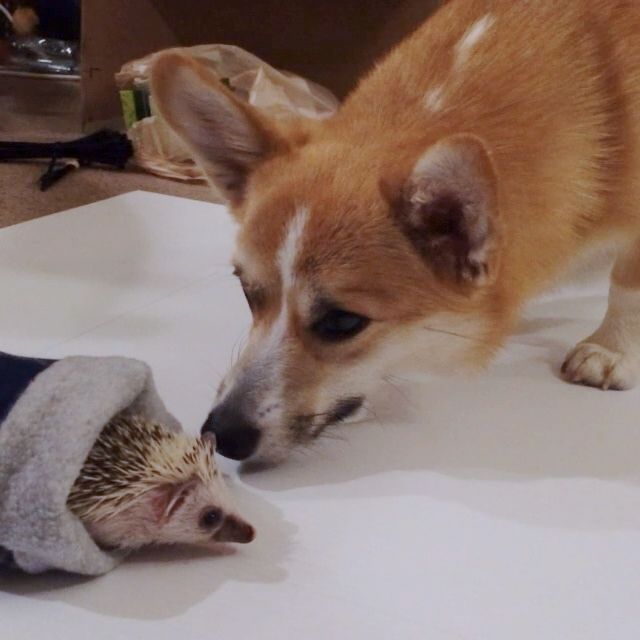 He did puff up after though lol
He ate well, drank water, slept good and ran on his wheel (poopy trail proof)
Day 2: He was really grouchy when I woke him up, but I made him bond with me anyways lol He loves his little pouch I made him! He sleeps a lot!
If I take him out, and make him get out of his bag, he wont just stay still.. hes off to explore. He also pooped and peed on his litter pan!!! Then he decided to sleep in his pan too...litter training going well!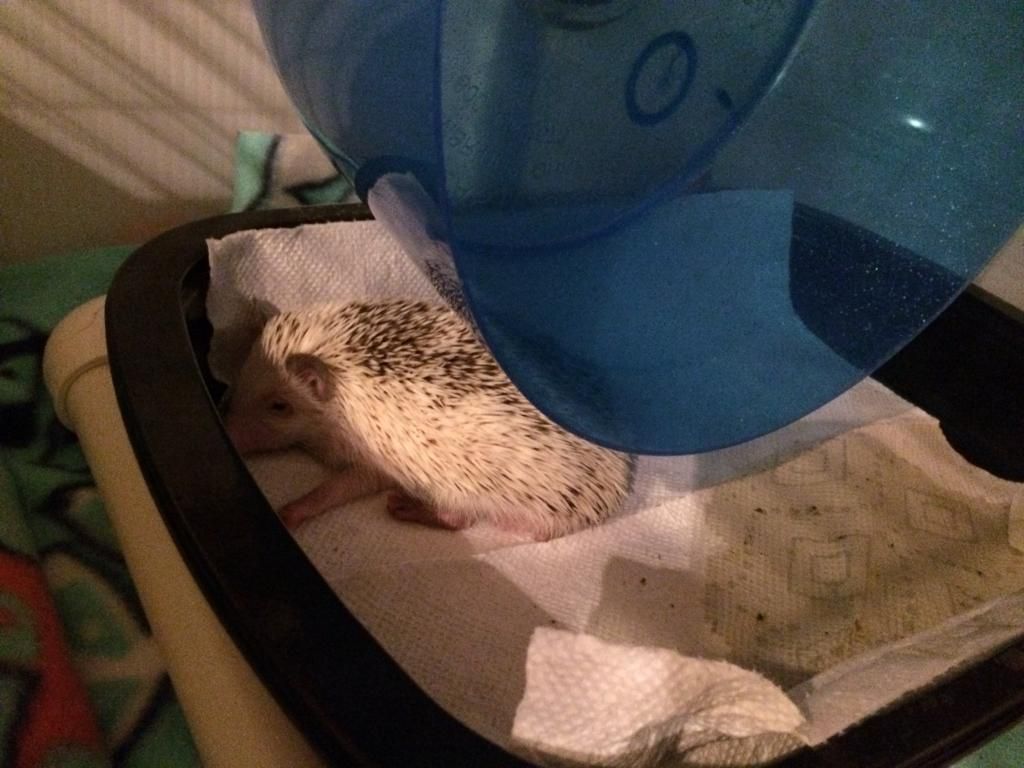 He also loves biting and chewing on my shirt, blanket and then started biting at the paper towel on his litter pan.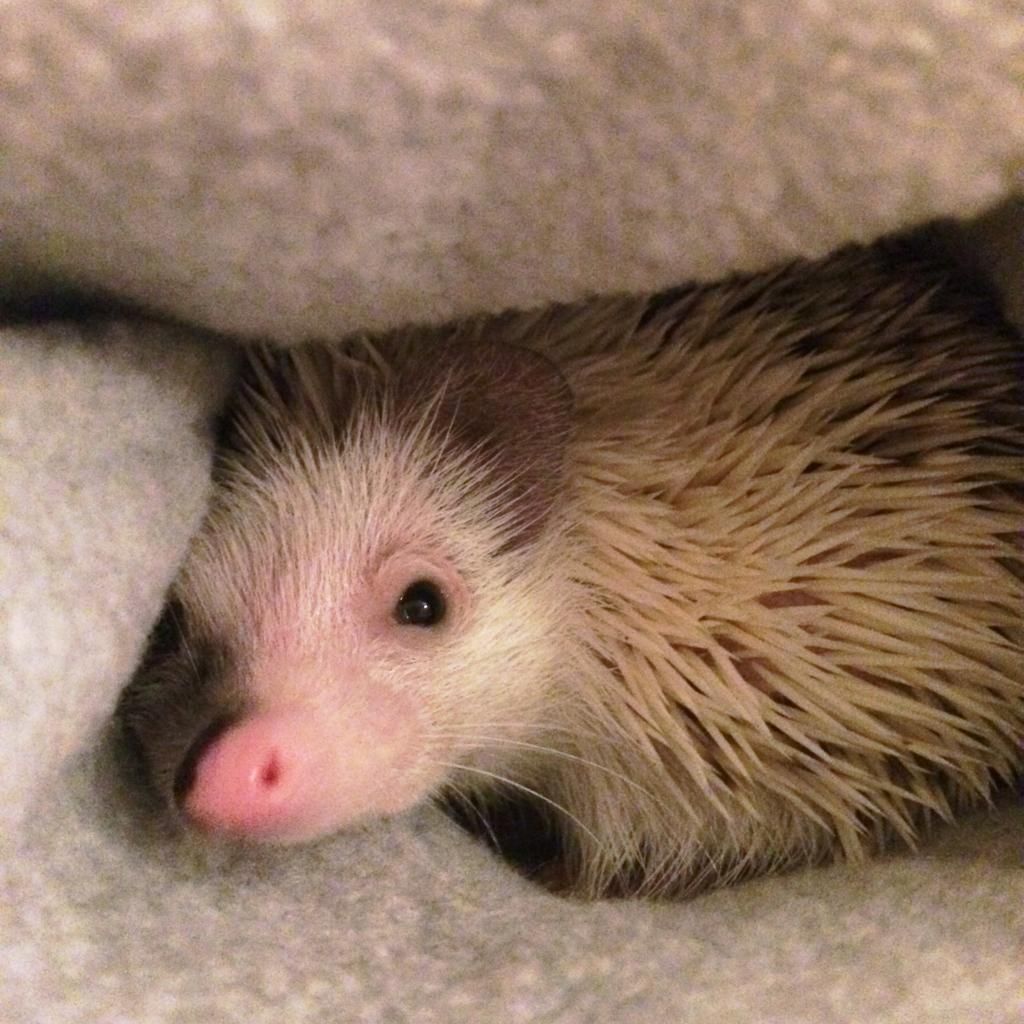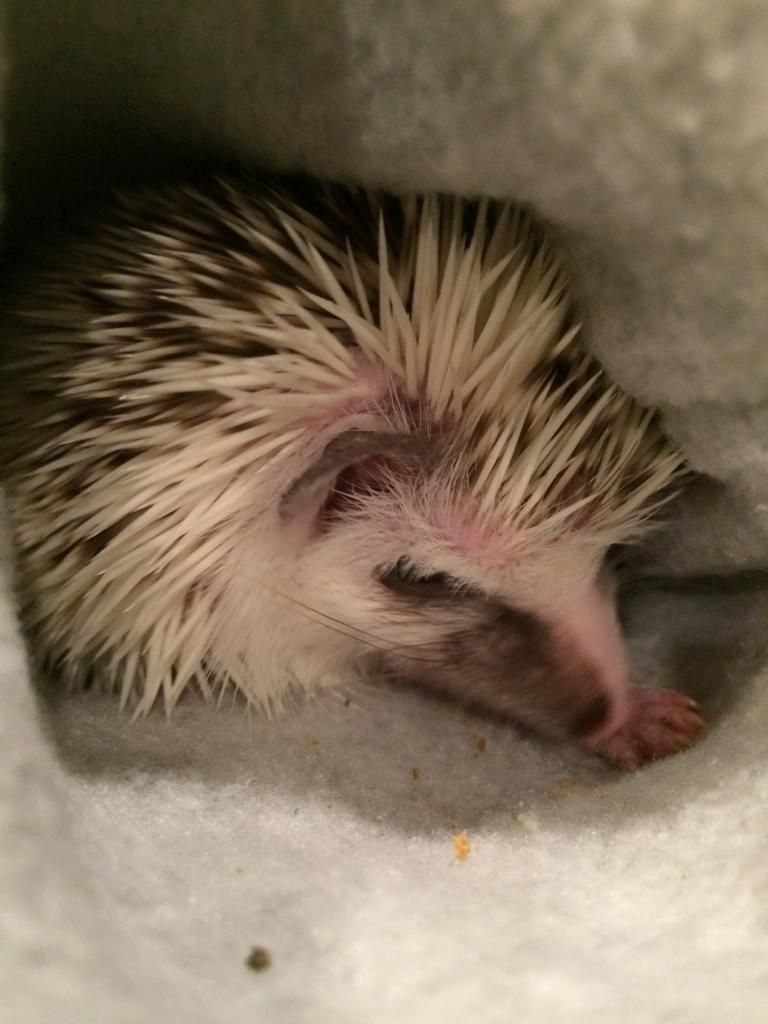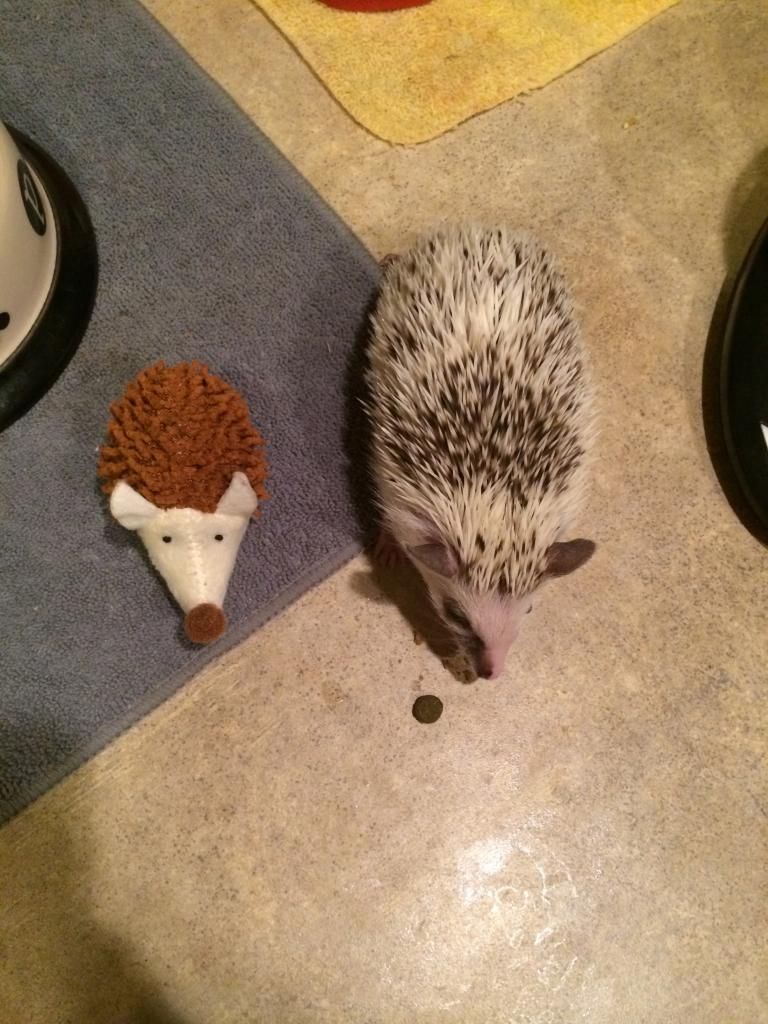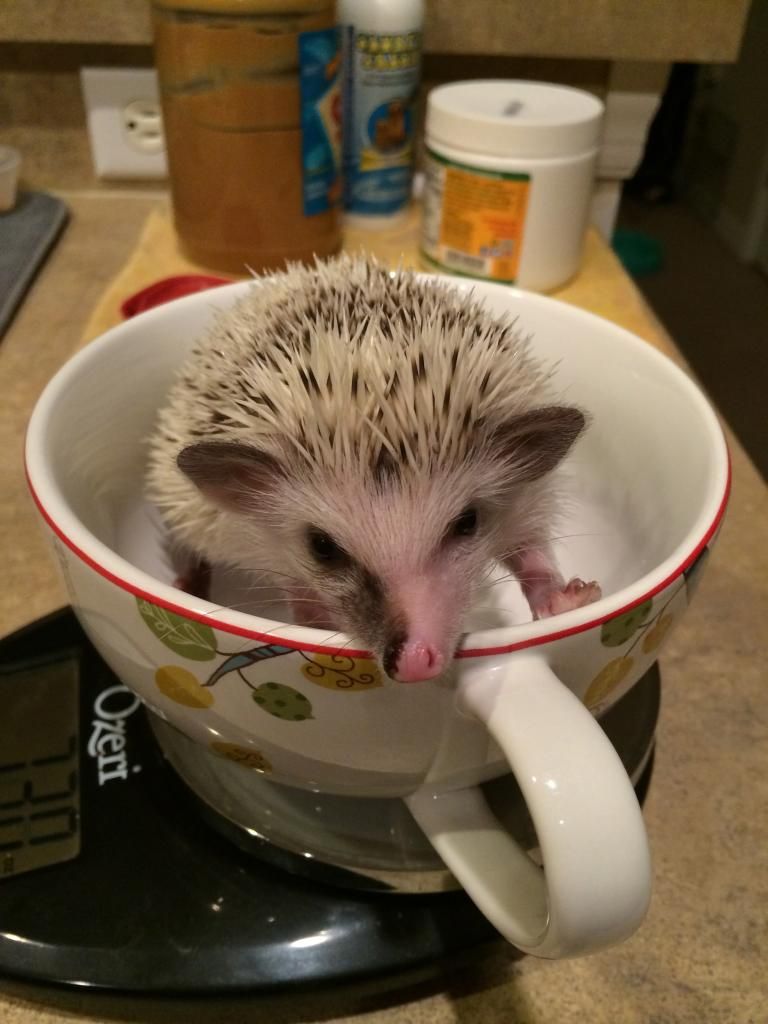 Hope you guys like the pictures!