I can't believe I've put off showing you guys this for so long! These are some of the absolute cutest things ever.
My boyfriend has been quite good at making me the most adorable hedgehog things possible out of random supplies he has laying around... First off, my necklace. It's cut out of a piece of steel, and the back has our initials etched in...
Second, another little metal hedgie, this one is cut out of aluminum. It's about the size of a quarter.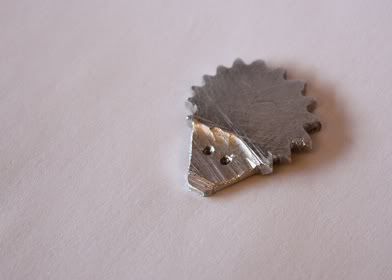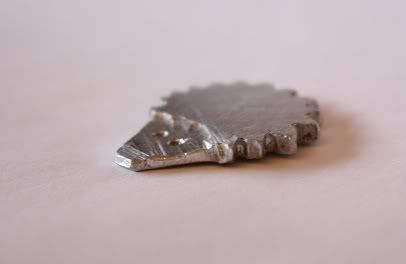 And last, but definitely not least, is usbhedgie! He surprised me with this a few days ago. He's made of paper clips, legos, and chopped up USB cords. So cute!!!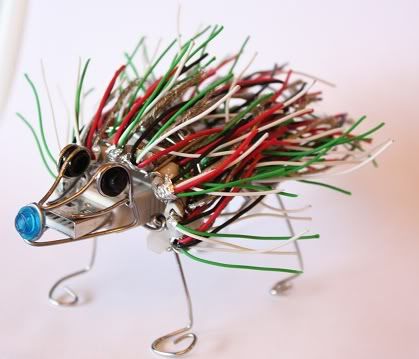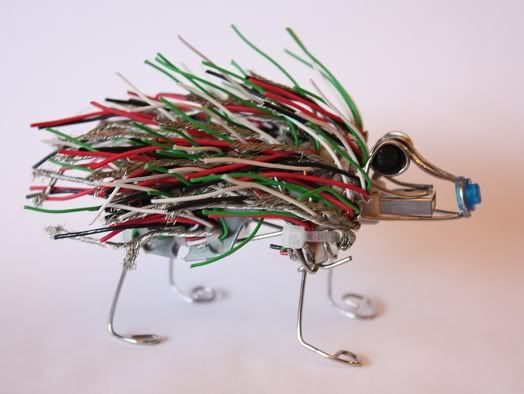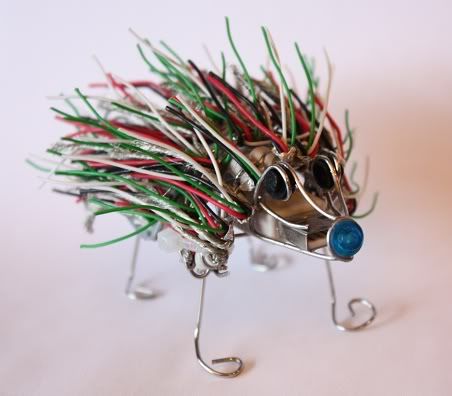 I love them so much, couldn't help but share.