And here we are, Early October. The beginning of the holiday Season. the beginning of Picture Season!
and since I have the cutest kids around, I figures I would enter into one or two of those photo contests that are out right now
Well, the hedgehogs had different feeling about this, so I wanted to share with you all a few of my "non-contenders" photos. Photos that I love love love, but that I'm pretty sure aren't winning any beauty contests, if you know what I mean!
Let's start with Titan. He was not all about this adventure AT ALL! he hates the flash, he hates the camera noise and he hated being woken up in the middle of the day to get half decent light. and I have a bite on my finger to prove that when he was done, he was DONE!
As you can see, he couldn't even be bothered to open his eyes at first: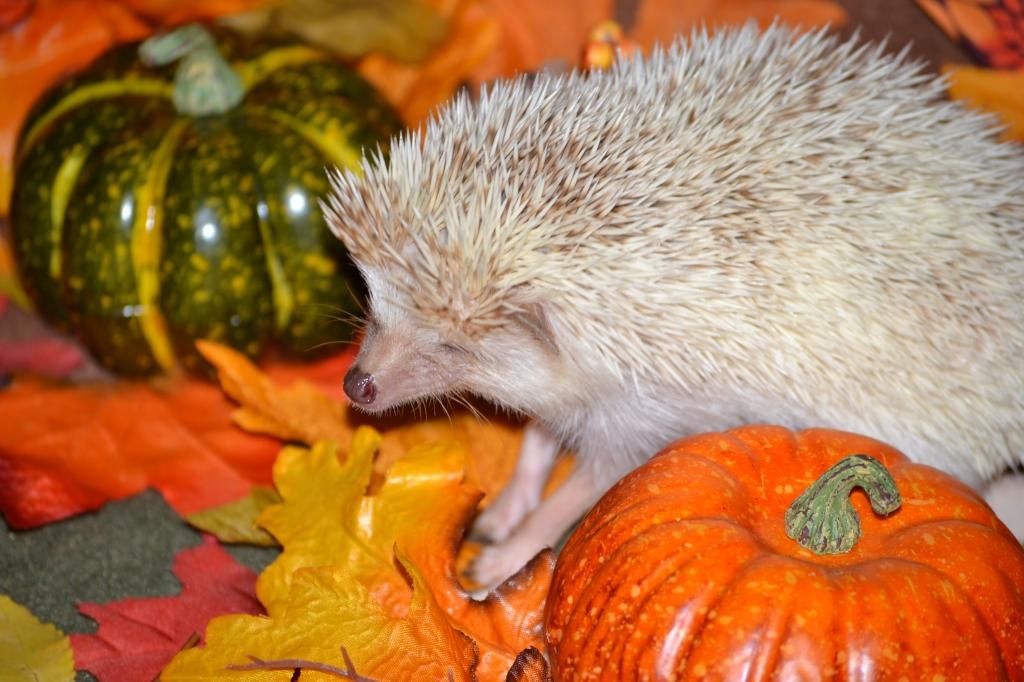 But then, he decided he was just going to make an escape: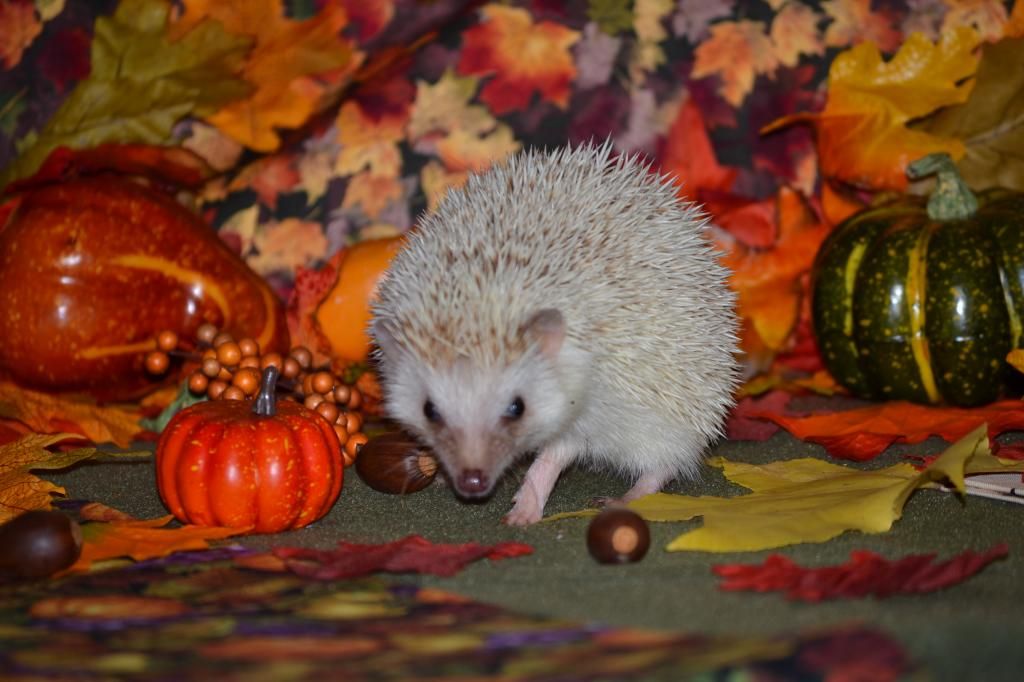 In all honesty, Sebastian wasn't much better. Though she kept her teeth to herself, she wasn't really a willing participant.
Really?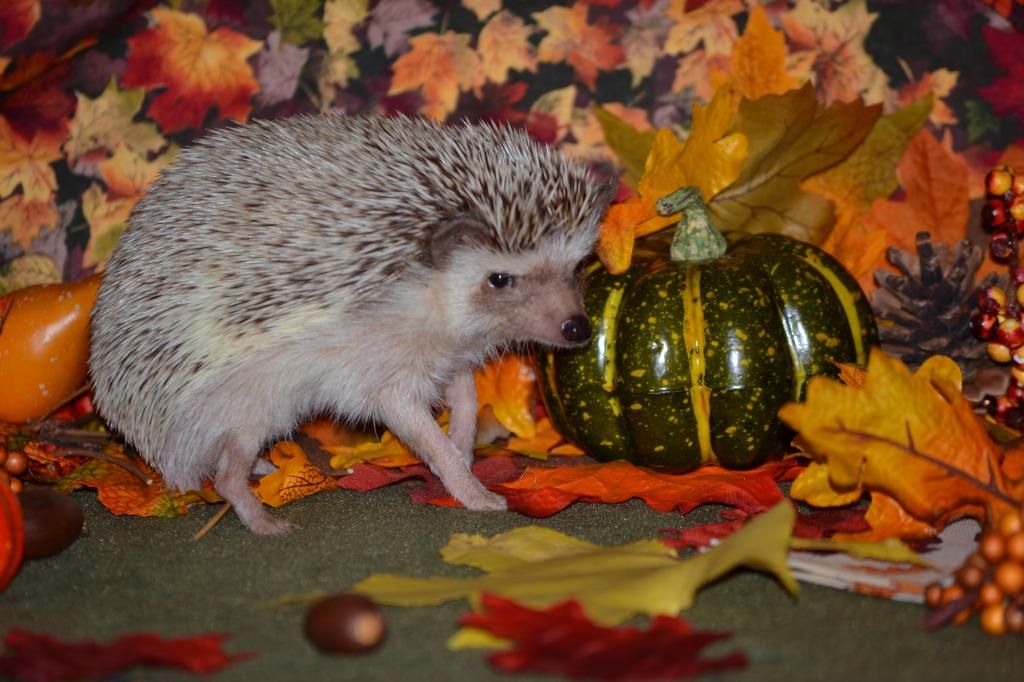 You can't see me...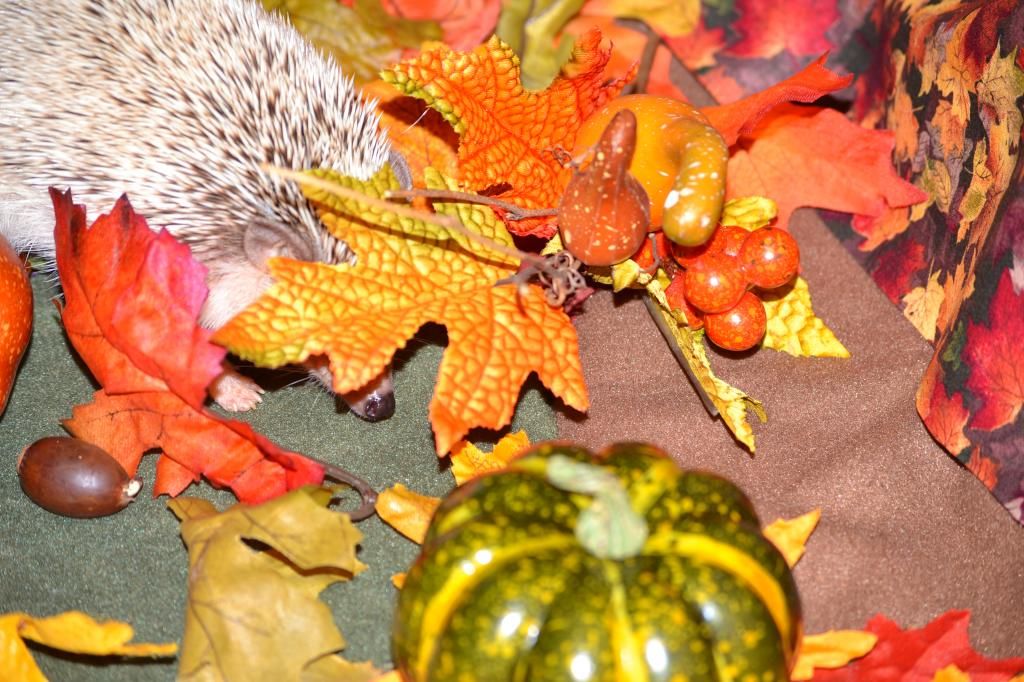 Gayle was a bit better. But then, she got mealworms...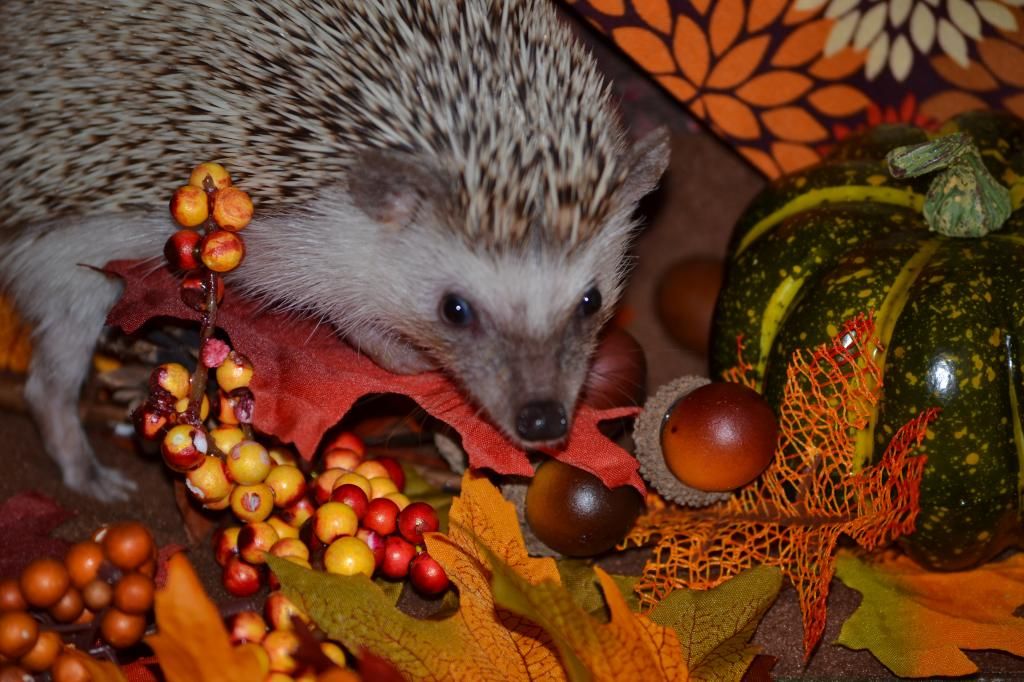 Her little fat pockets let us know she was getting a tad stressed though and so we took just a couple more shots and put her back to bed.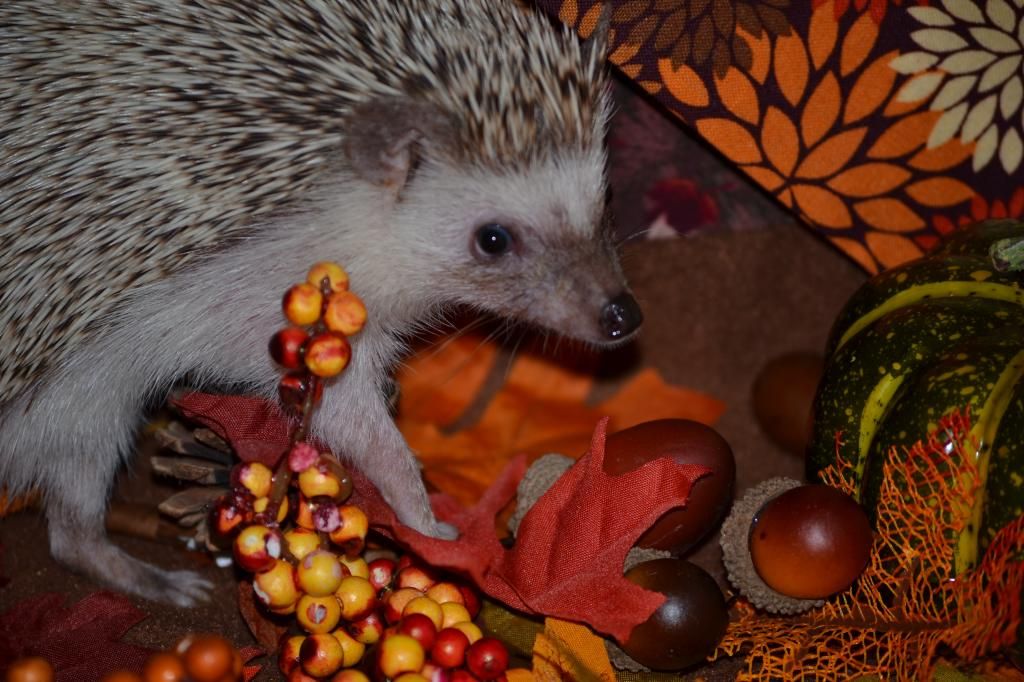 Tiberius came next, and he actually had a pretty good time even though you can't really tell from these photos. He took a "hide and seek" approach to the adventure.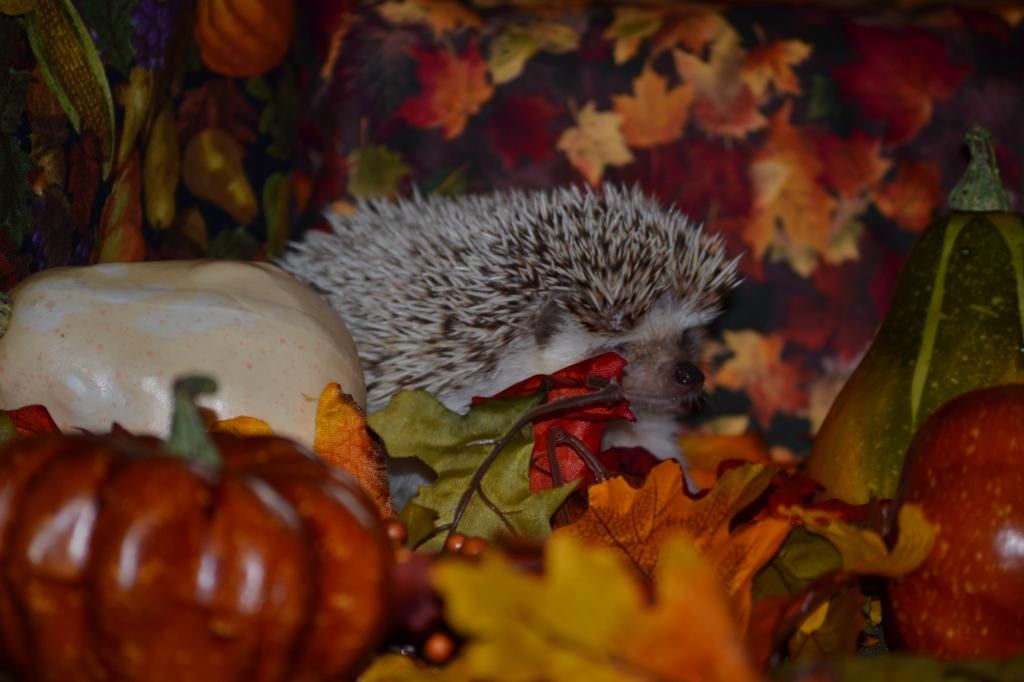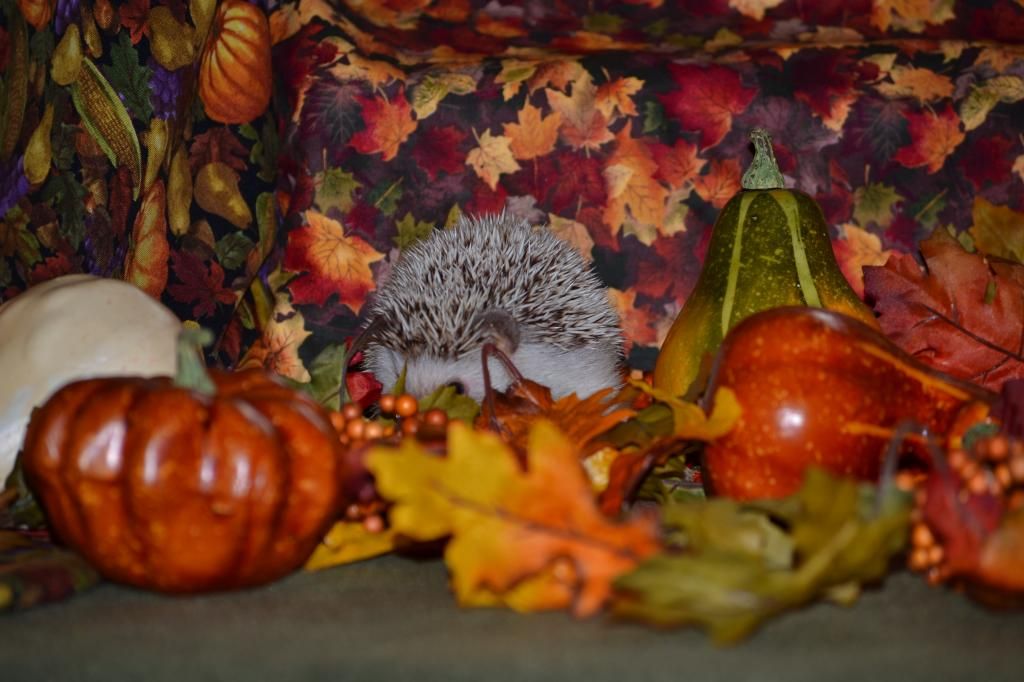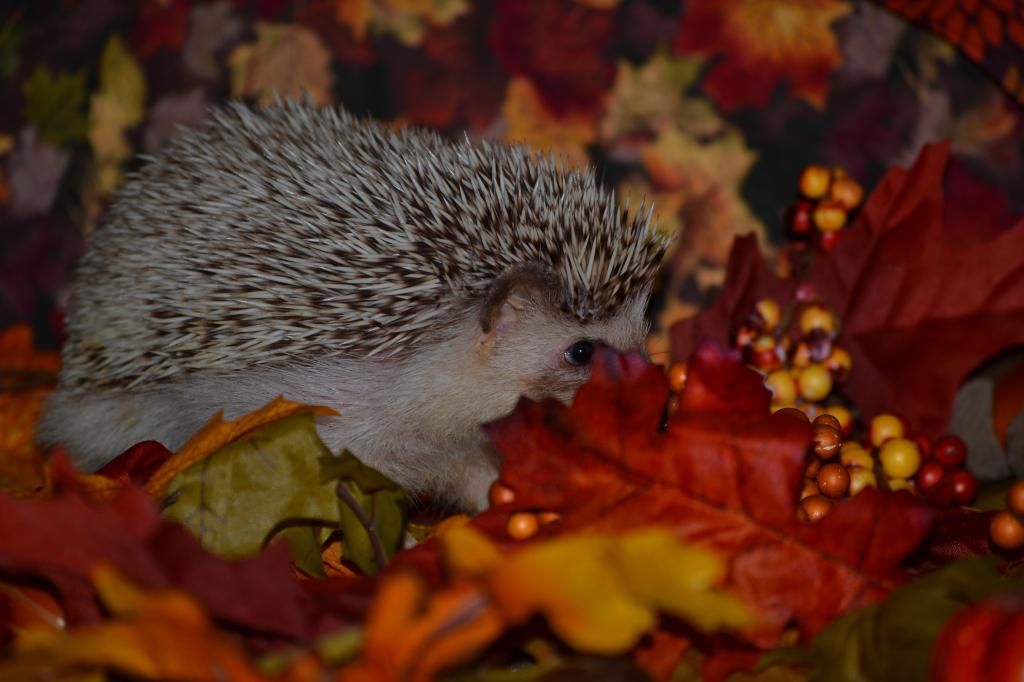 After Tiberius came Gabriel. Our lovely Gabriel who decided, once he woke up, that this was a grand adventure and he would ham it up for the camera.
So we have waking Gabriel...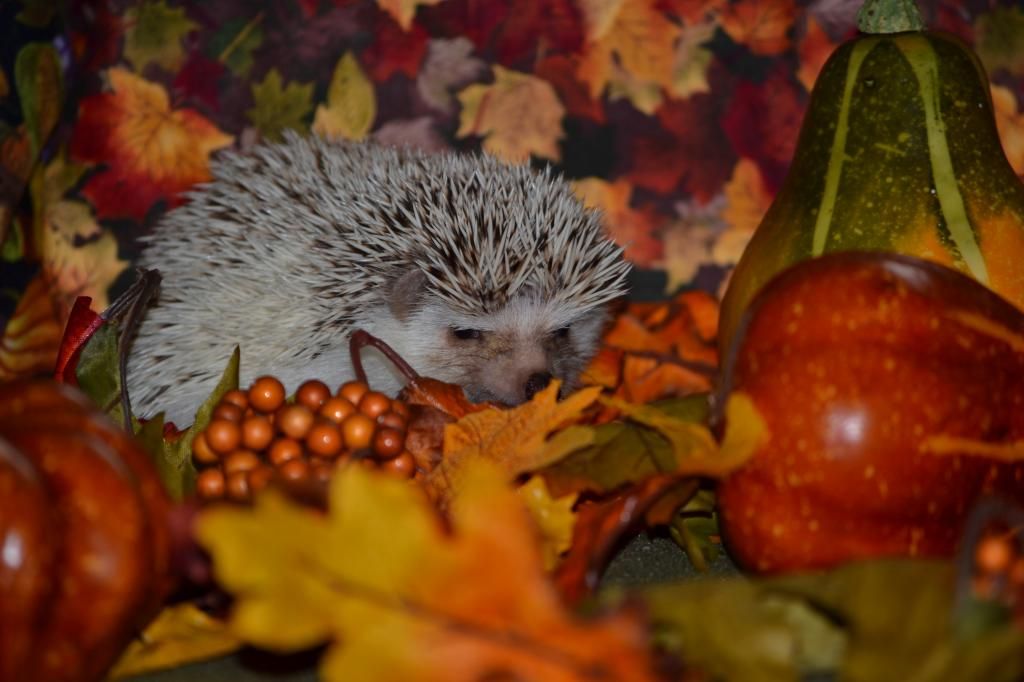 you're looking at me? Gabriel: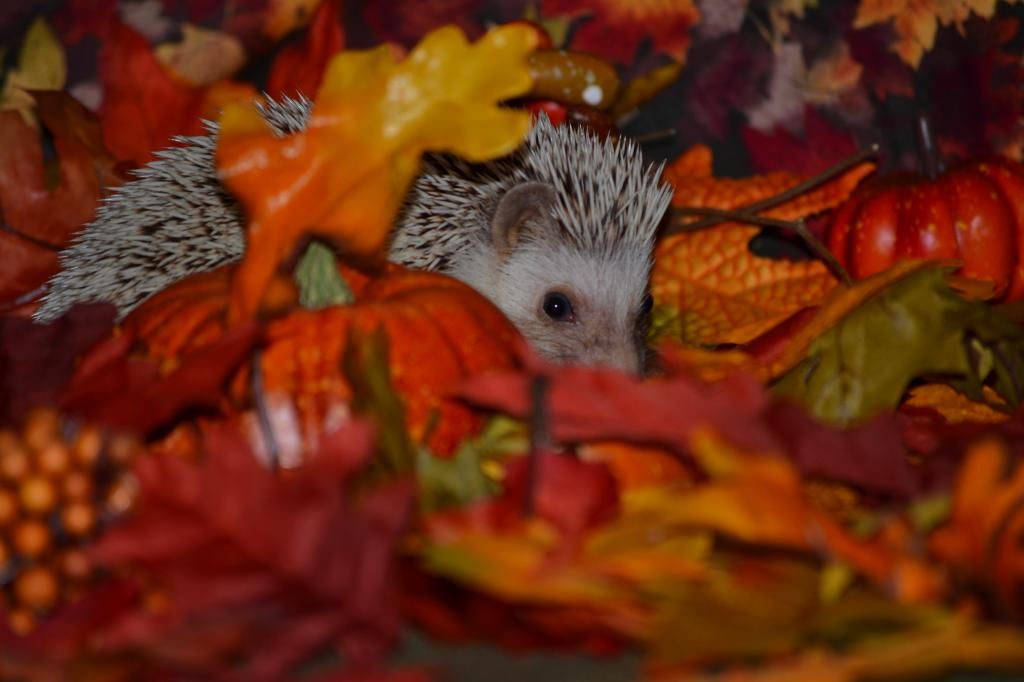 Acorns smell tasty!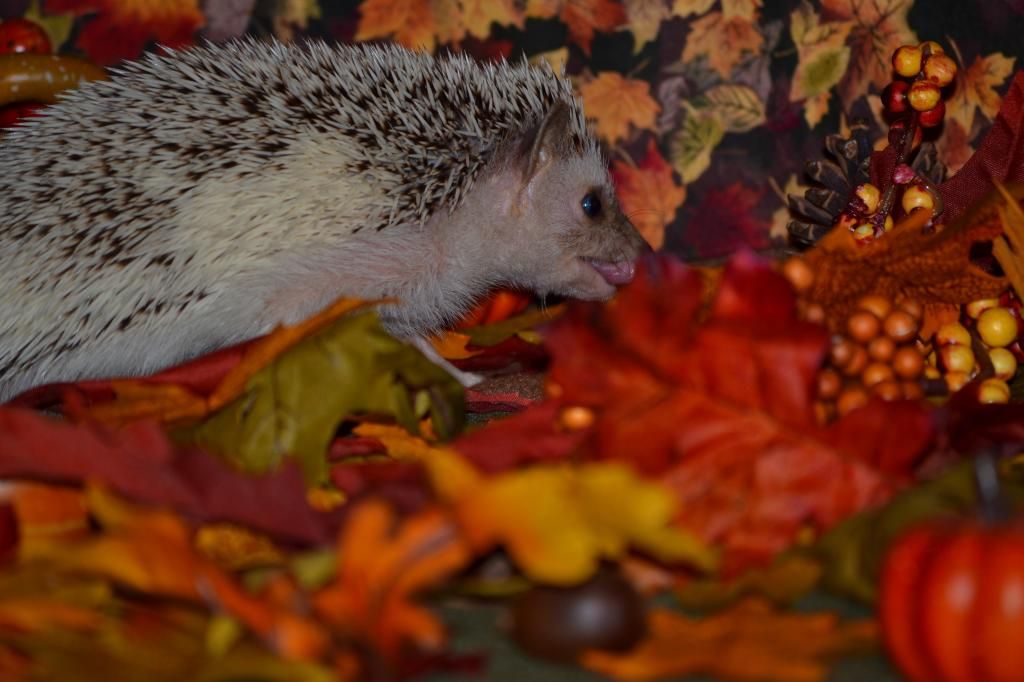 I didn't do nuthin...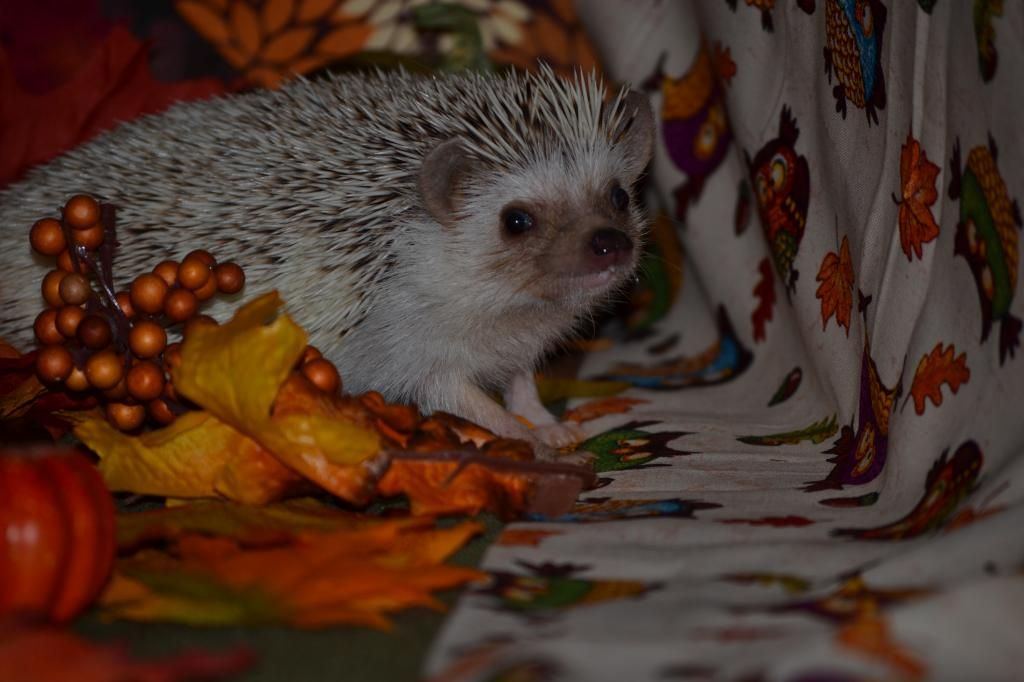 I'm a gourd!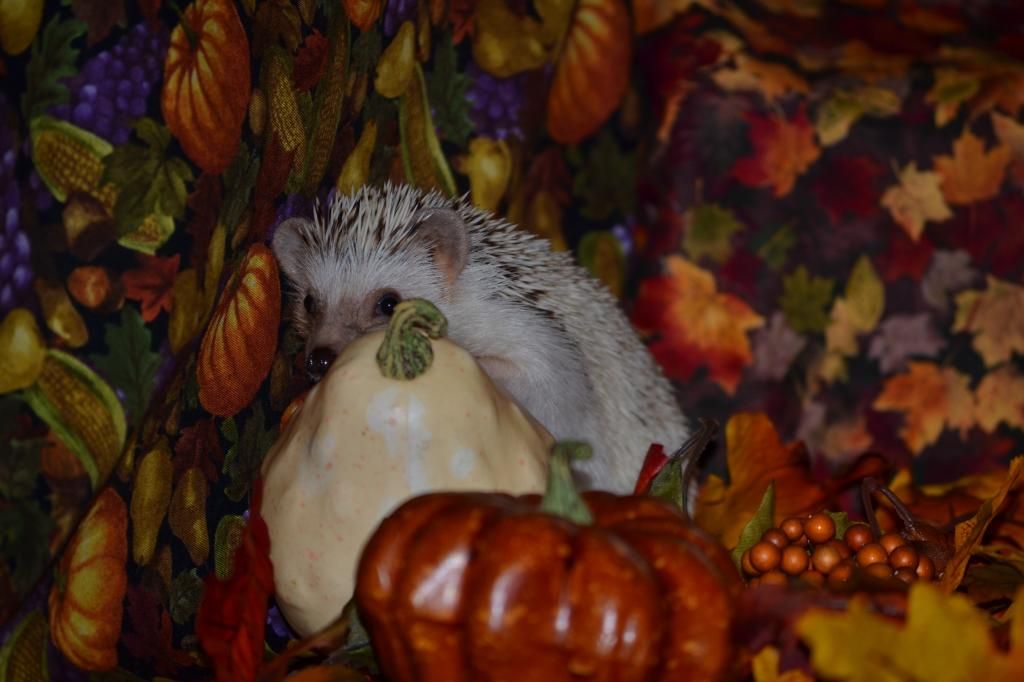 And finally, Beauregard's turn for the camera came. He wasn't really all about it at first, but he did enjoy the scenery as it had lots of hidey spots.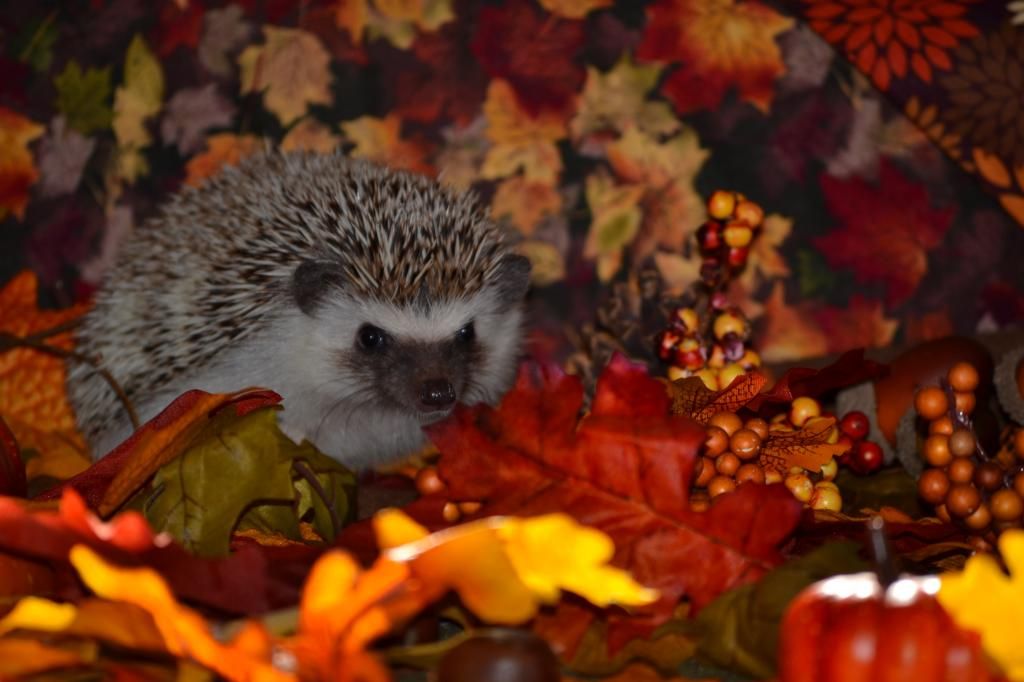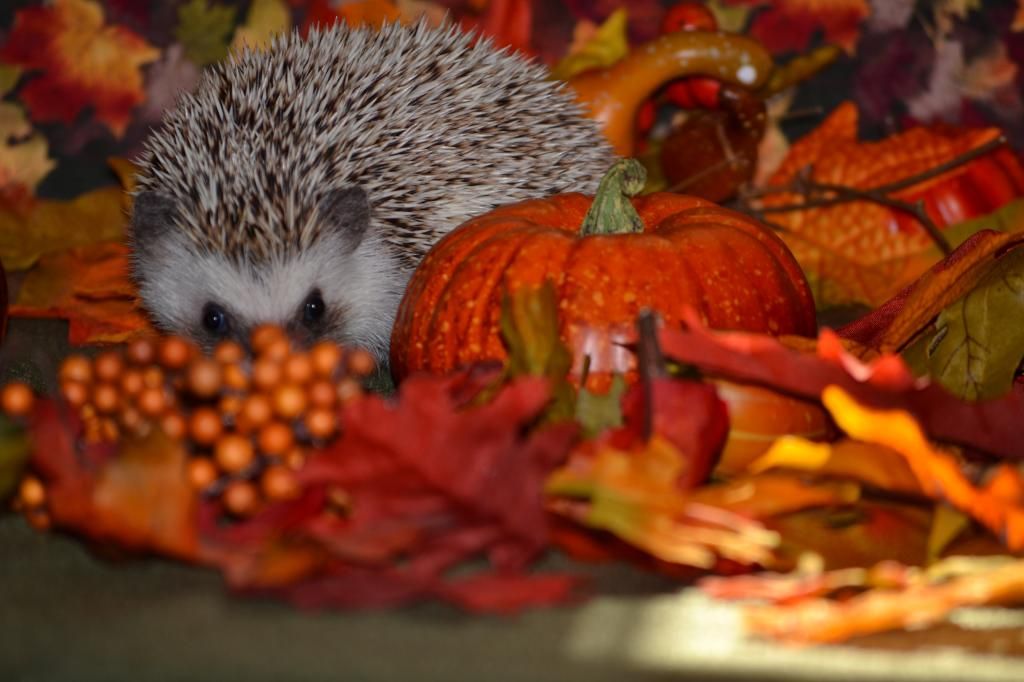 I'm a pinecone!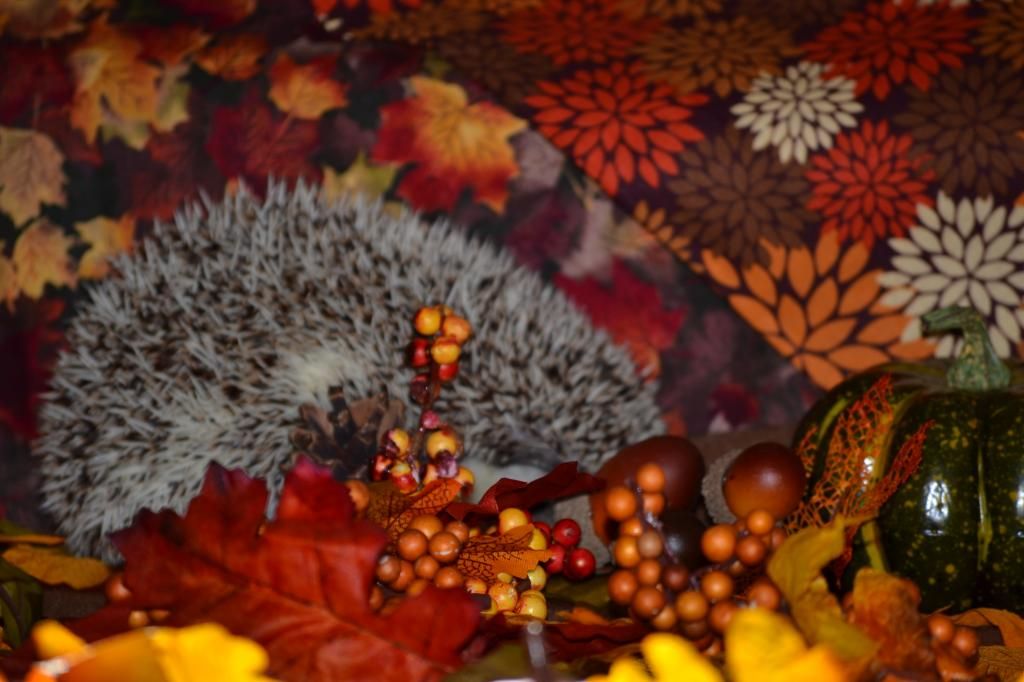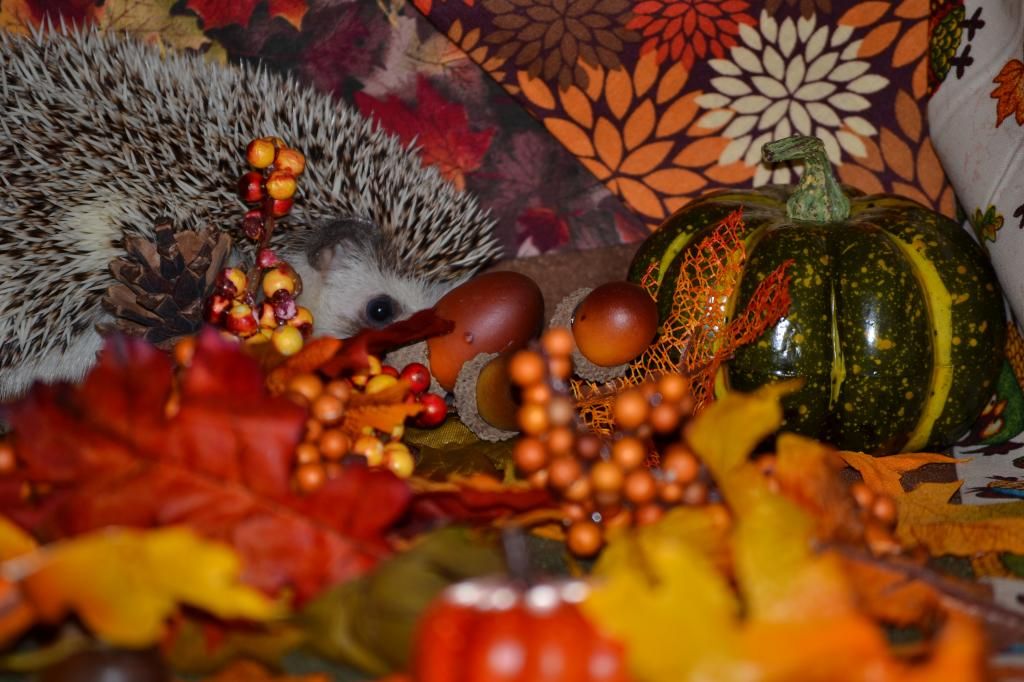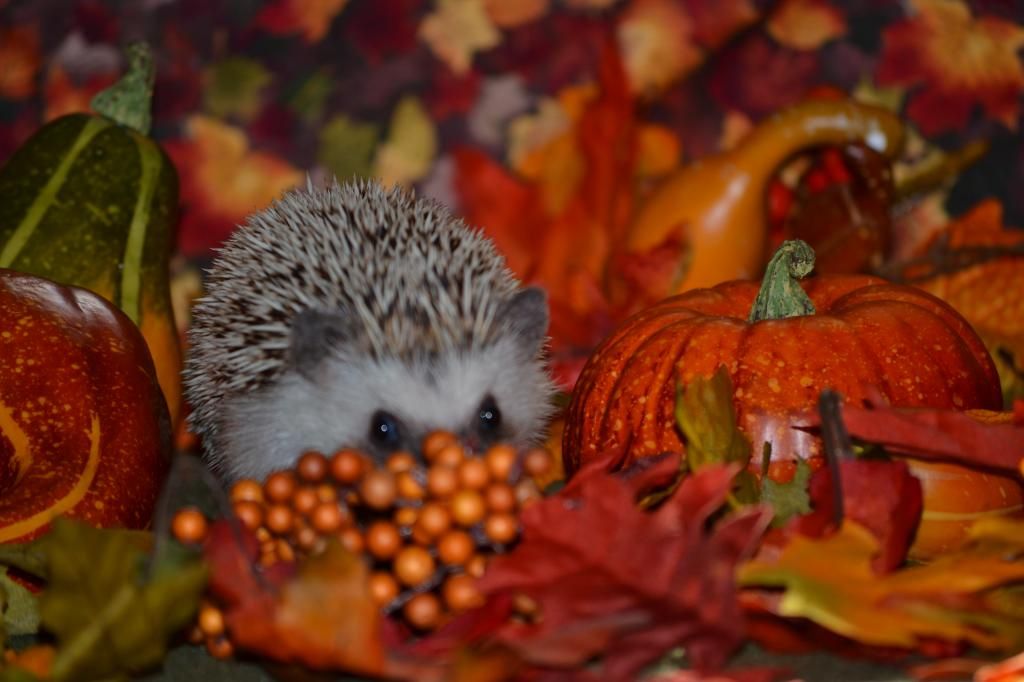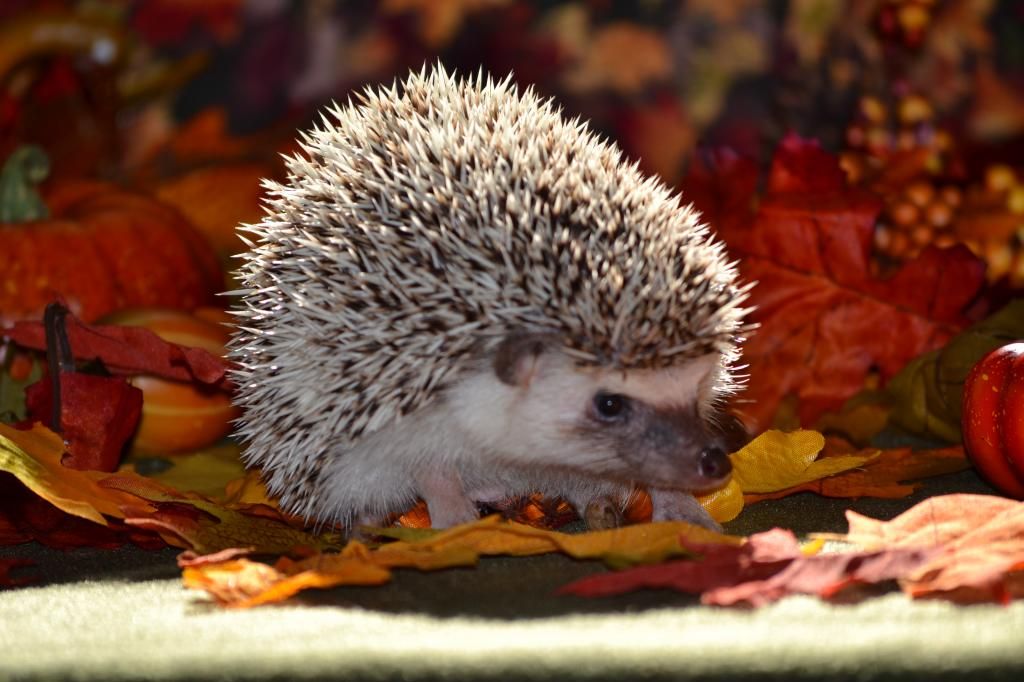 All in all it was a grand time for humans and hedgehogs alike.