Okay, this had to get it's own post because I'm overwhelmed with the cute.
The girls both came out for cuddles tonight. We started with our usual, Pancake in the sling & Bindi on my shoulder. But then Bindi turned & saw the sling and went "oooooh!!!" I watched to see what they'd do - and they actually negotiated sharing it and now they're CUDDLING!!!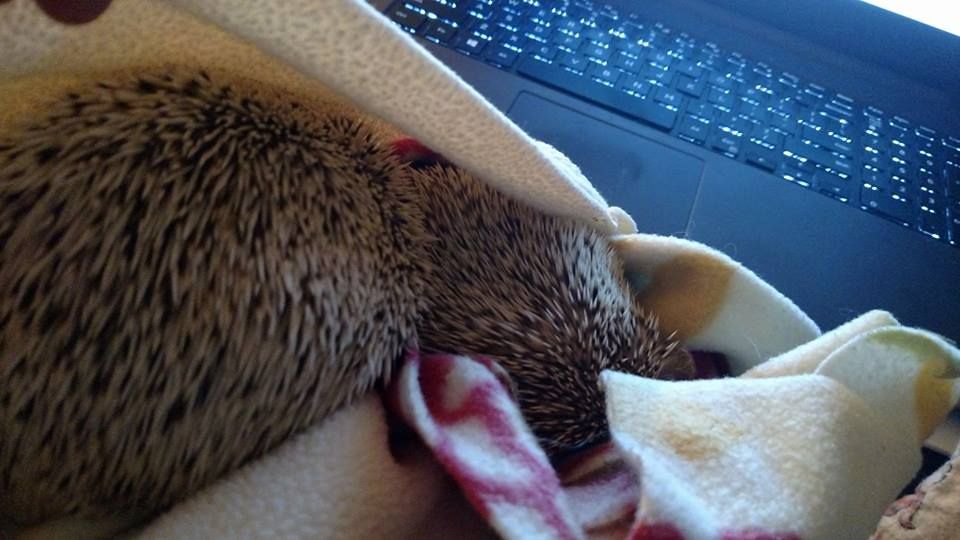 They're snuggled right up together, quills down and everyone happy. ...It's so cute, I might die.
Edit: Realized I should probably clarify, this isn't actual affectionate cuddling. But I'm still very pleased they're tolerating each other so well as to share the sling!! Bindi used to quill up completely & huff and hiss at Pancake, so this is a lot of progress for her.
Makes for a much more peaceful cuddling sesson!