It's easy, they said... And then you find yourself wrist deep in mealworm poop.
I finally got around to cleaning out my mealworm drawers tonight, which was desperately needed. All three drawers & the spare container were out of bedding & the worms were all just in poop.
Halfway progress shot. That blue bowl is now completely full of mealworm poop.
A few of the drawers.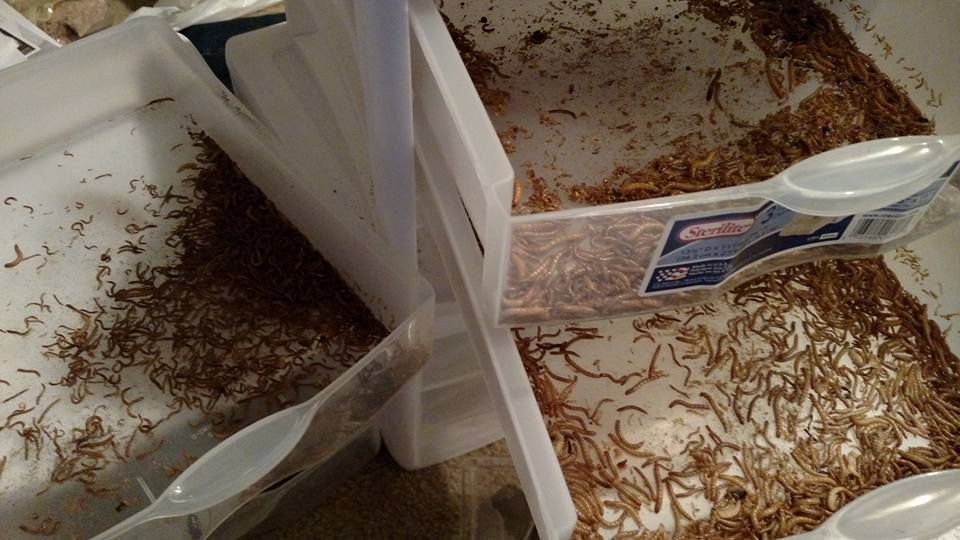 And the drawer that was by far the most populated, with TONS of babies. That's all a solid mass of mealworms, no bedding or anything in with them.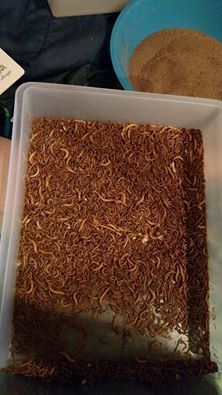 Finally got them all sorted out from the poop (minus probable eggs and a bunch of teeny babies that went through the colander) and split them into more equal numbers amongst 6 drawers. They have more wheat bran (not as much as I'd like, but I forgot I only had one bag left) and some parsnips and carrots.
Still have more to do for Bindi's food store tomorrow...picking out gross thawed earthworms to arrange for freezing, sorting out the second container of frozen maggots from their bedding, and making more meat grind cubes. Good thing I have a strong stomach most of the time.