Hello! I had the privilege to hedgie-sit Dexter for a week! He is super cute and SOOOO tiny, especially compared to my big girl Regina!
Once I took Regina's contest photos, I took some of Dexter under the hedgie tree!!!
"What is this?"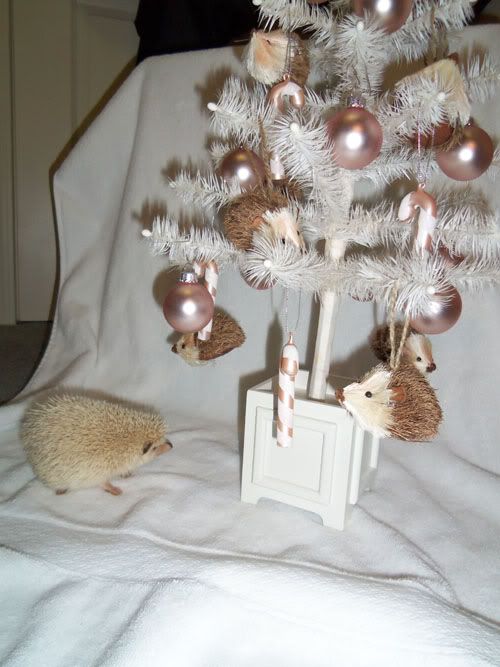 Cutie patootie!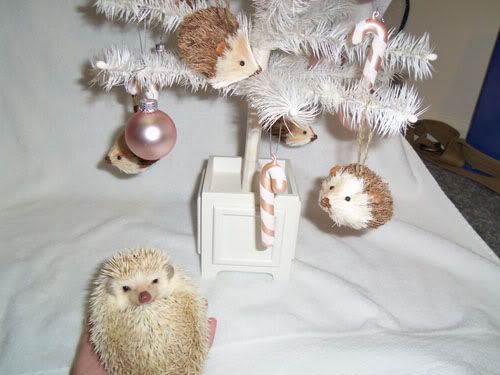 Chilling watching some 30 Rock!
And finally... the two of them next to each other for comparison! Regina is so fluffy LOL!
*Disclaimer* This was the only time they even got remotely close to each other. My roommates kept saying they should play together, and I kept saying "Uhhh... no." I don't think Regina even realized there was another hedgehog in my room until this picture LOL.
Anyway, Dexter was a wonderful house guest! I was lucky to get to hedgie-sit for him!