Merry Christmas/happy holidays to everyone from me and my babies.
I had a lot of fun taking pictures of their presents and having separate photoshoots for Charis and Bindi today.
And the stockings were laid by the chimney with care...because we can't hang them! Everyone gets their own stocking, including all of the crabs.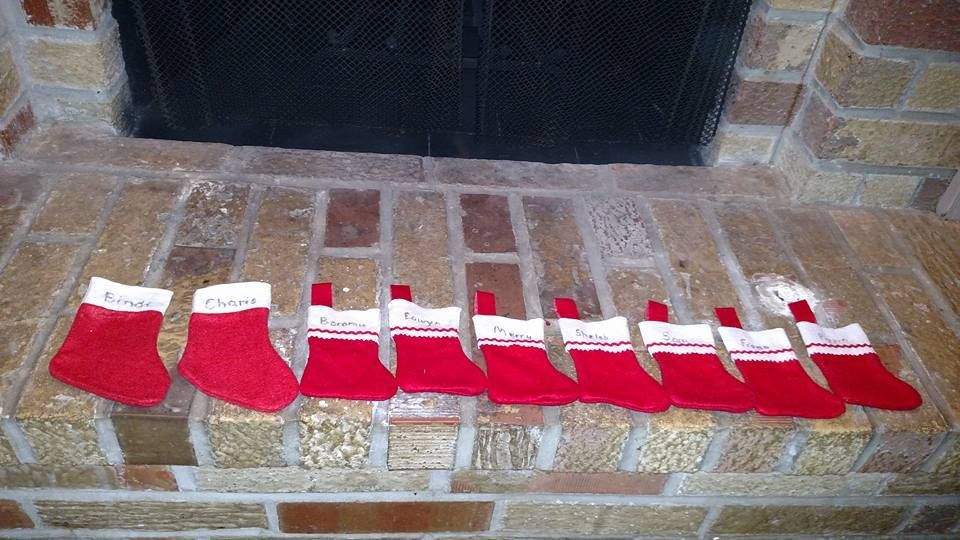 And since everyone has been very good, of course Santa Mama brought them presents last night.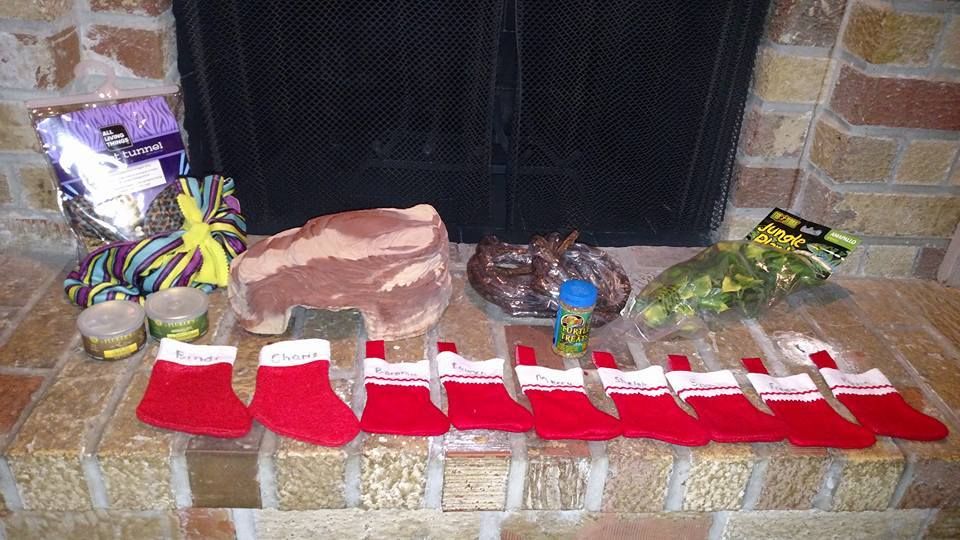 Charis came out first this afternoon for a cuddle session & present photoshoot. She loves checking out my bookshelves.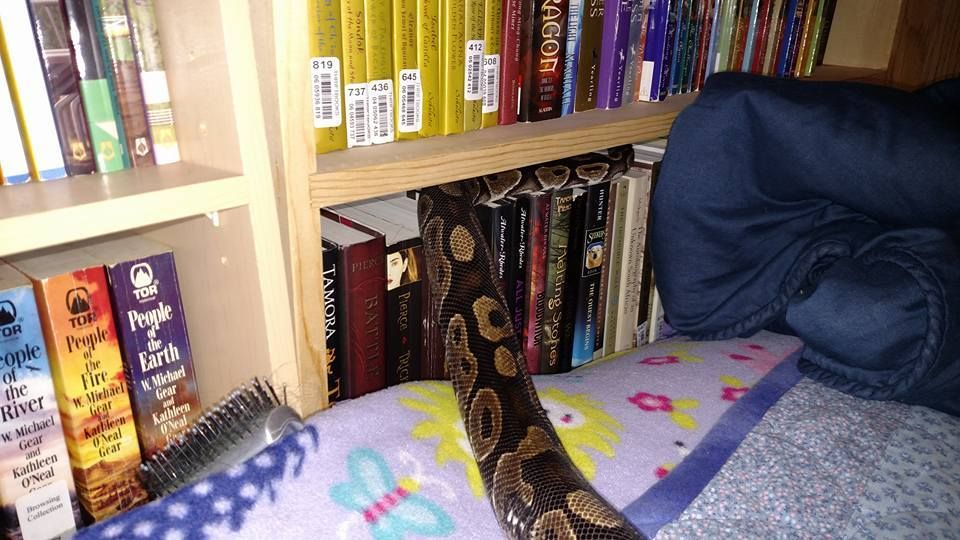 And she finally decided to stop exploring once she discovered it was warm next to my leg under the comforter. Snek cuddles!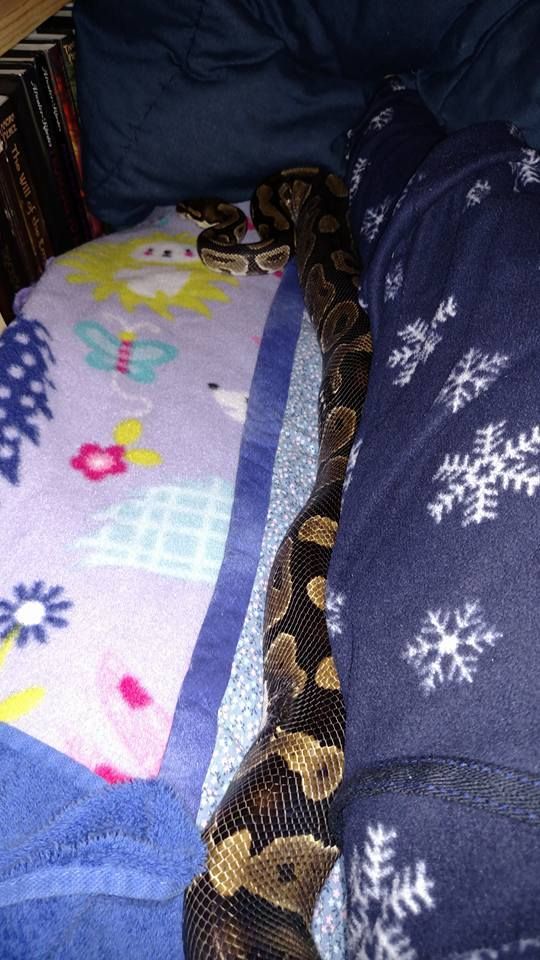 Charis with her new hide, which will go into her tank tomorrow. She's currently in the hide this one is replacing & I don't want to stress/scare her by switching them now, after she's already been handled today.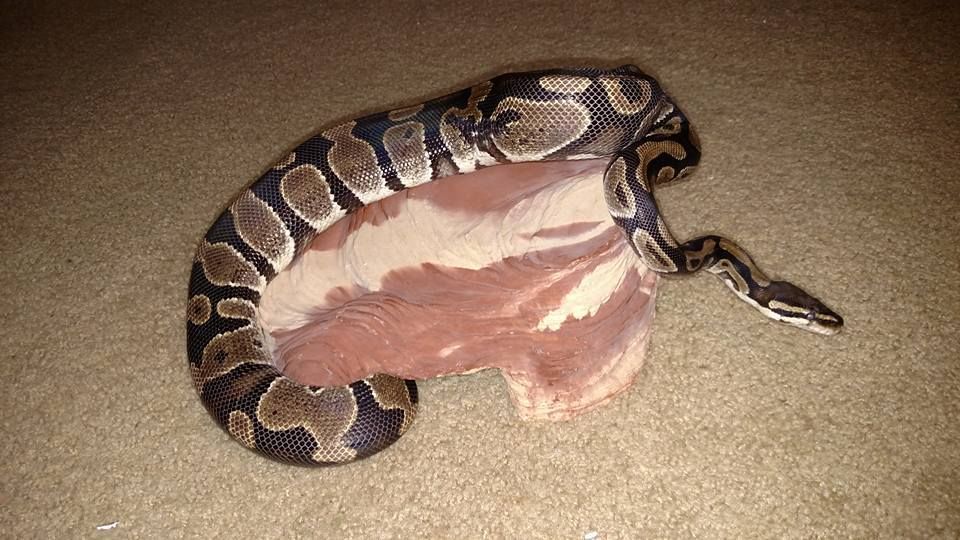 "I like this cave, I'm not coming out!"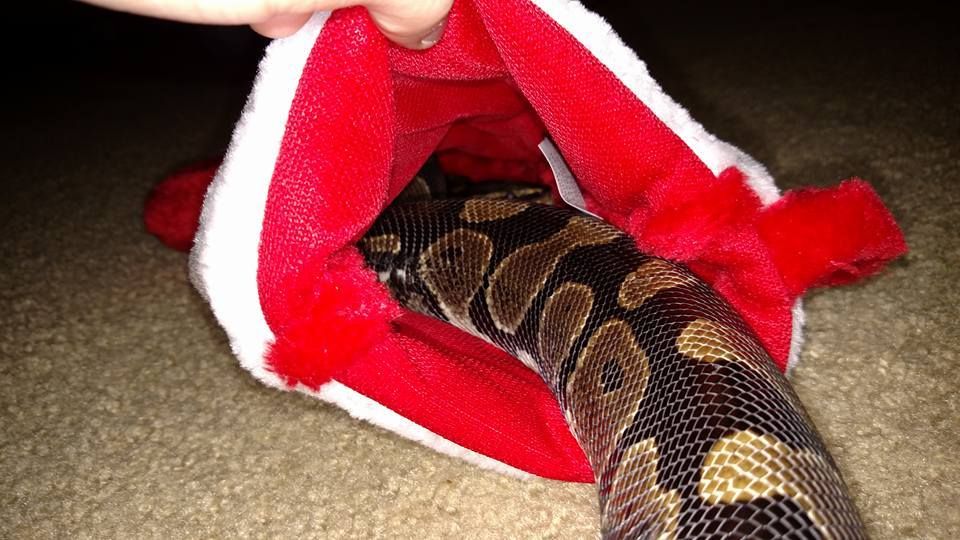 So much for "ball" python. No one told Charis why they're named that. She refuses to stay balled up almost at all, so I didn't have time to get a good picture before she was off again.
But I did get her first official weight with me - 1341g, three times bigger than Bindi!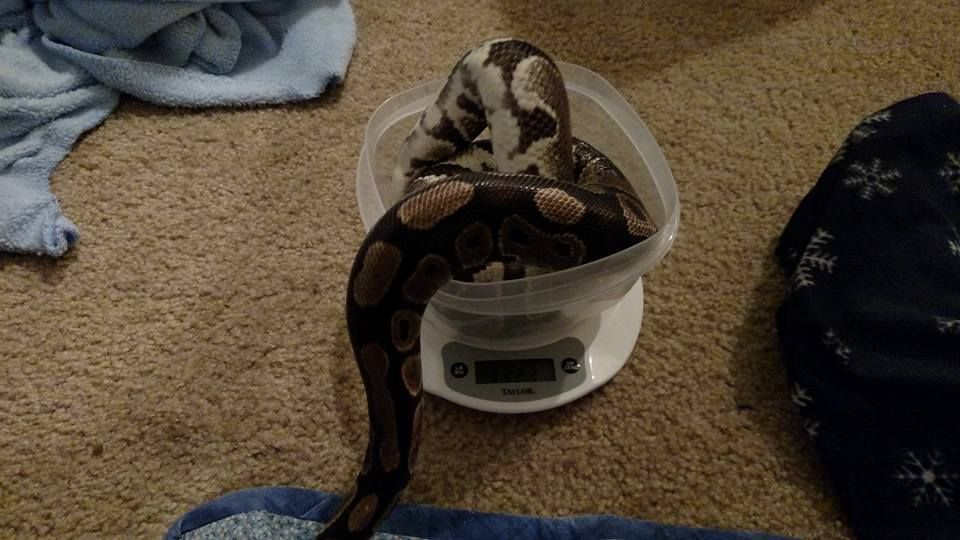 I didn't want to stress the crabbies out with unnecessary handling, so the adorable stuffed hermit crab that one of my coworkers gave me served as a stand-in for them.
They got two vines and a plant, I'm going to use them to make a homemade mangrove tree hide/climber. And they also got a container of freeze-dried krill to add to their food collection.
And though this isn't Christmas related, I can't resist sharing - speaking of the crabs' food collection, they actually have their own pantry now. Over 66 different dried foods, plus a few different supplements, 4 flower mixes, 4 leaf mixes, and several other foods. And this is why I shouldn't be allowed to feed animals - I don't know when to stop.
Most of their food isn't in this picture, I have it stored in a little spinning cup/lid dispenser with four sections (protein, fruit, veg, and miscellaneous).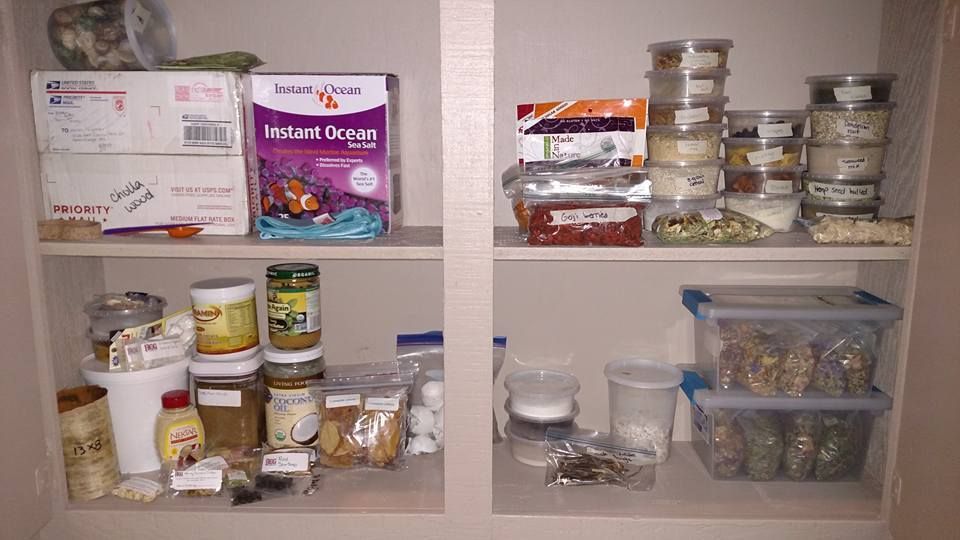 And last but not least, I got Bindi out tonight for cuddles and her photoshoot! She was pretty unimpressed, but cooperated nicely anyway.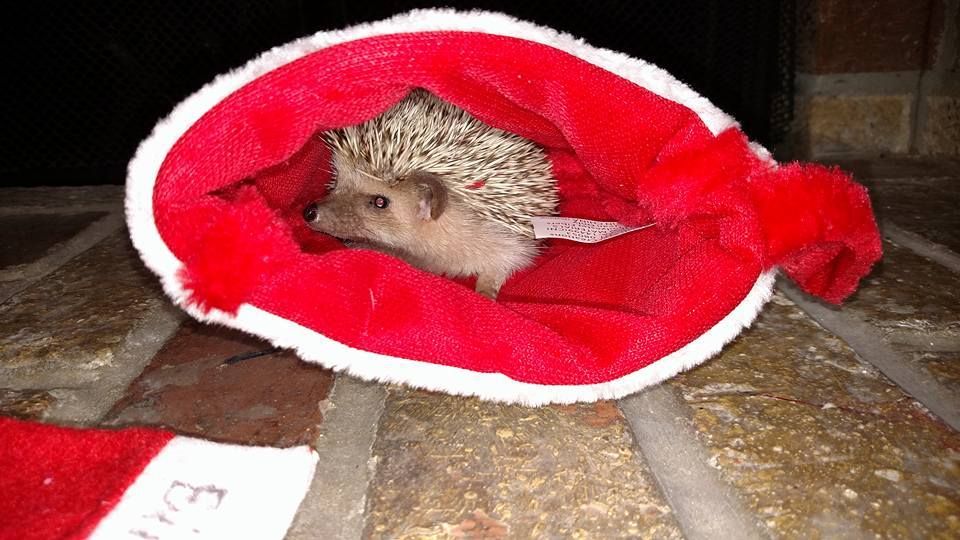 "Okay mom, you can stop taking pictures now..."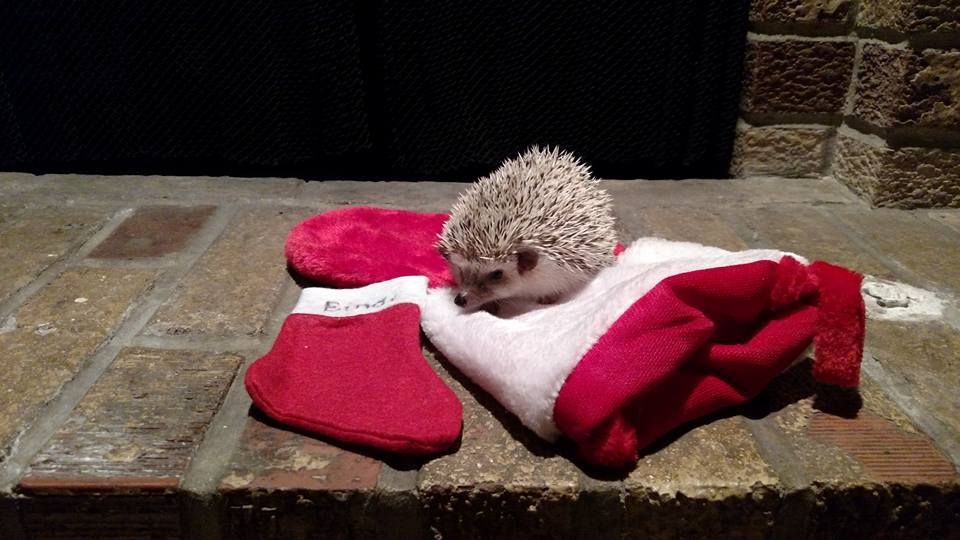 And here she is with her presents. Two beds she probably won't use (she's decided under her litter box is better than the two beds she already has
), canned grasshoppers, and canned crickets (behind her).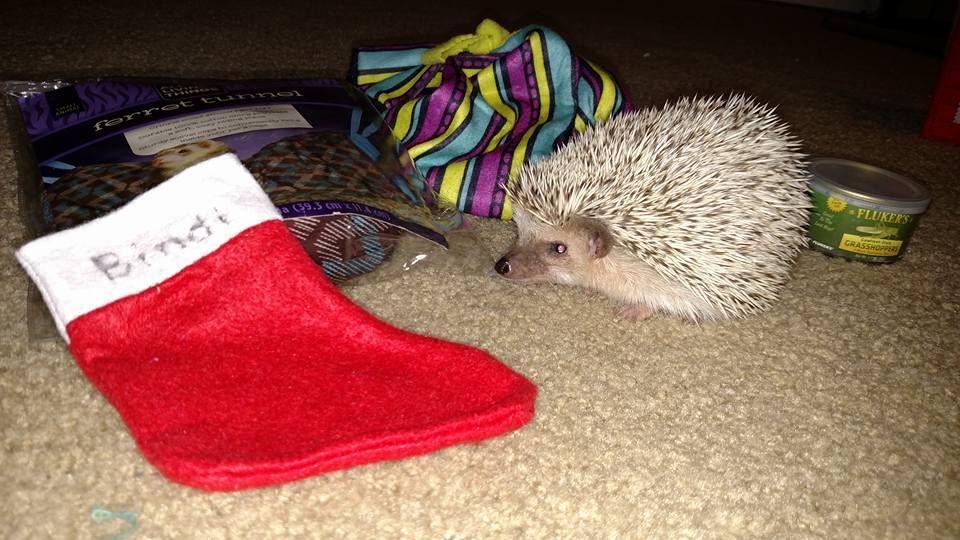 Hope everyone else is having a great holiday season!