She's home, she's home!!!
My little girl FINALLY came home last night and I'm so, so happy.
Here was the only picture I took of her last night, as I wanted to let her settle in a bit after a short cuddle session. She's going to be 6 months in 6 days! My little baby's already getting so grown up.
So we started our snuggle session tonight. "Mom, go away, 'M sleeping!"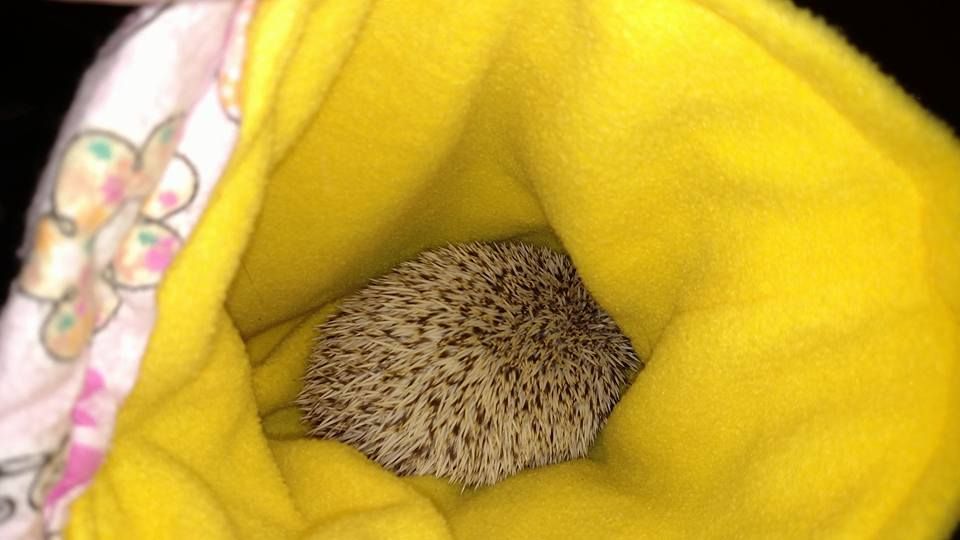 I didn't listen.
Cue the grumps!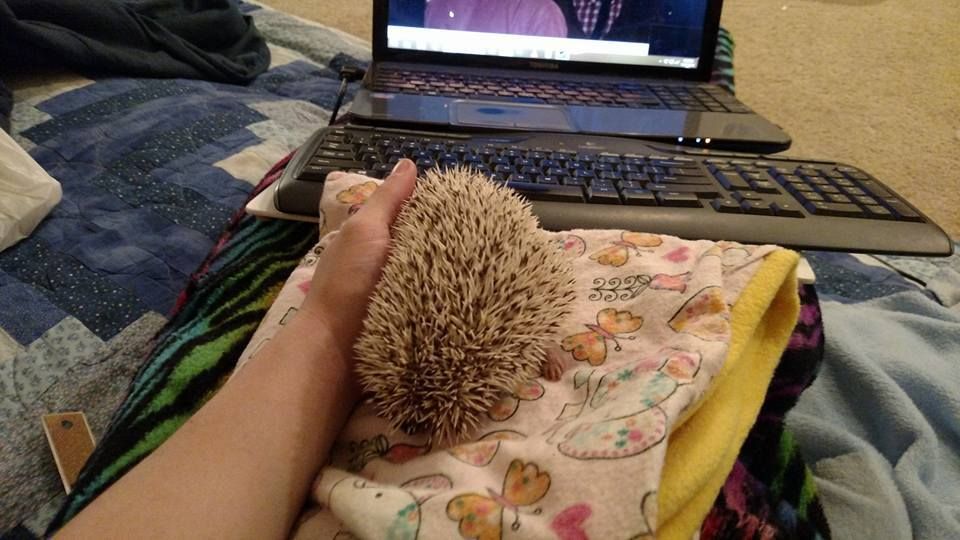 Oh wait, there's a face starting to emerge...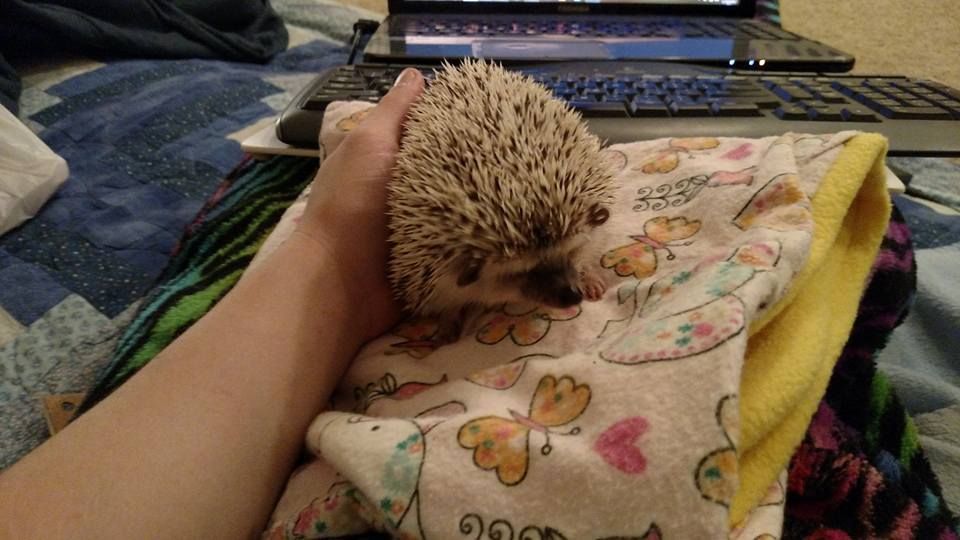 "Fine, I'm awake, what?" I love how big her ears look! I can't tell if they actually are or if it's just this picture.
"Hm...you do smell familiar..." I thought she was going to bite me as she's pretty scent-oriented & has bitten me numerous times already. No bite though! Guess my current body wash isn't as intriguing as my perfume.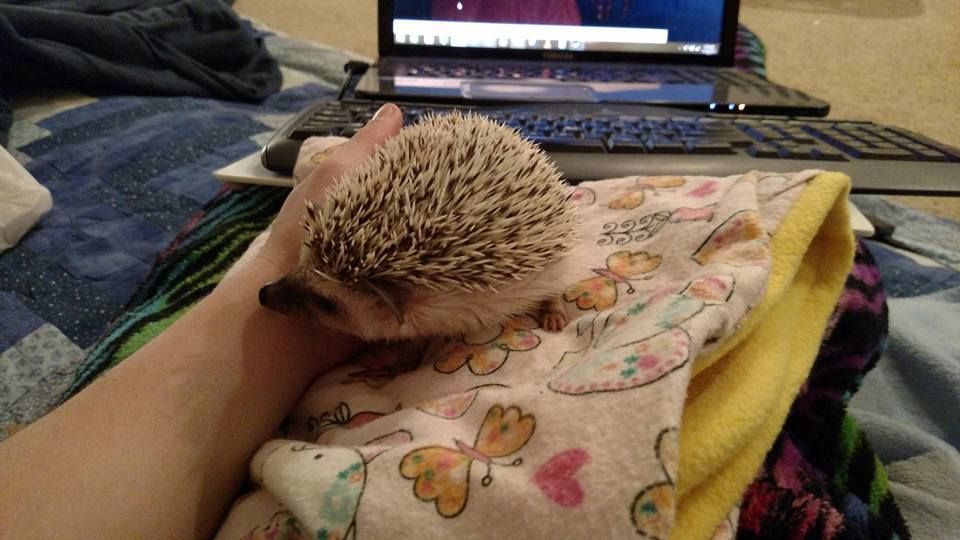 So last time I was visiting her at Jackie's, she pulled herself into a perfect little oval shape in my hand and earned herself the nickname of Potato. Well, she continues to perfect her potato shape.
It cracks me up! She can barely fit in one of my hands & unless she curls herself up, she ends up with her back feet dangling off my hand. So she tucks all of her edges in so she can fit...and her butt still hangs off.
Before I put her away for the night, I went "Alright, Potato..." and she immediately went into potato shape, so I think she's accepted her nickname. Which is good, because she's stuck with it forever now!
And here's the obligatory hedgeball picture. She's surprisingly patient with it & will give me several seconds before she starts the "let me DOWN" flail.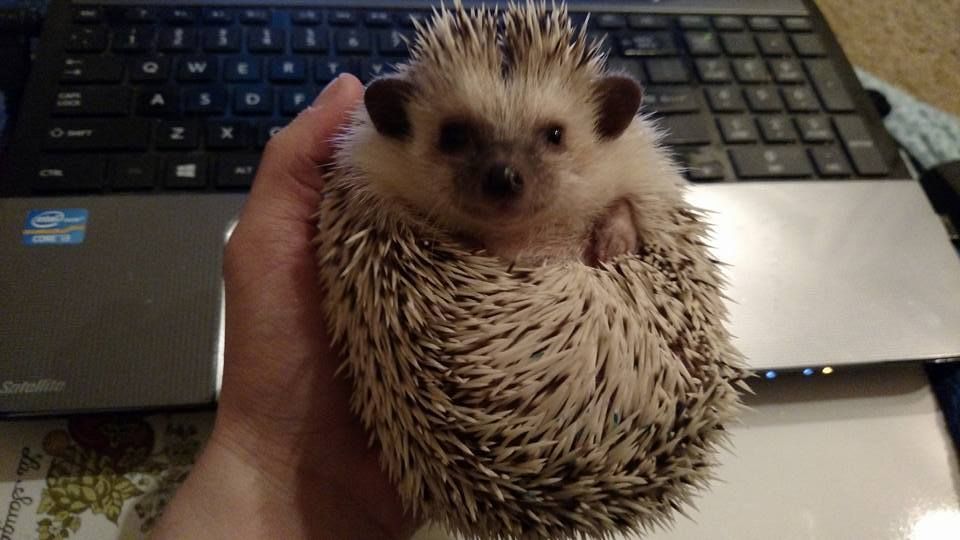 And of course, I have to show off The Potato Palace (yes, that's the official cage name now...I'm going to have FUN with this)!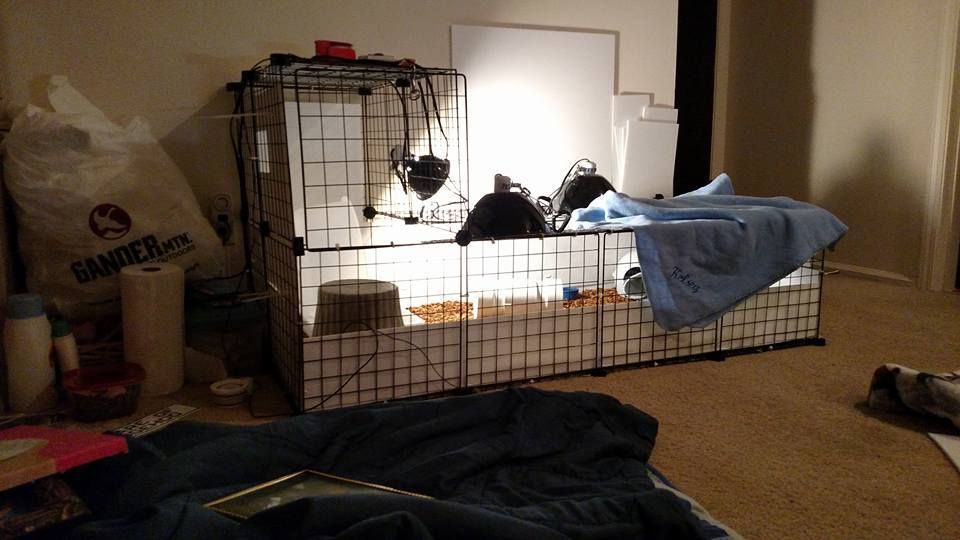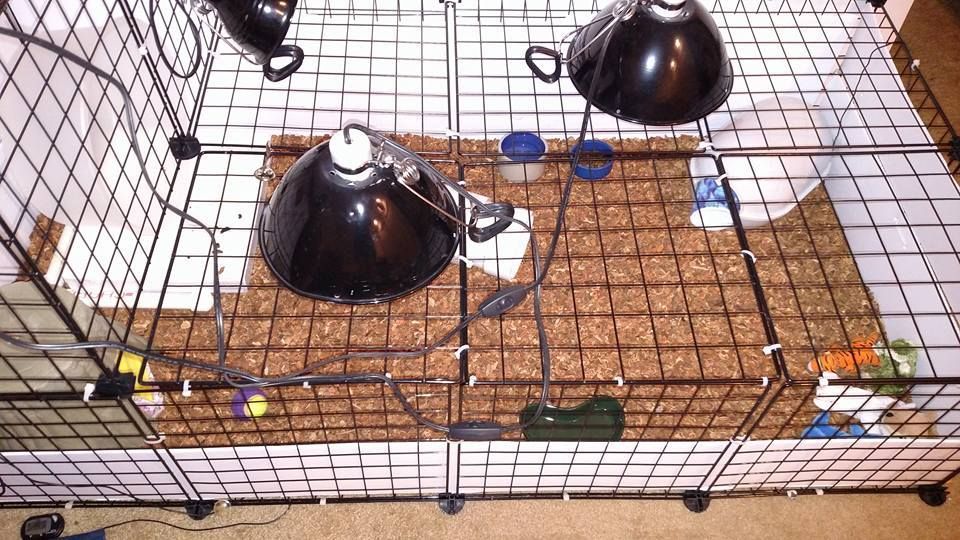 I still have quite a bit of work to do in various areas. I want to add some coroplast to the top to help hold in heat. It's holding more or less steady at around 74-75, enough that I'm comfortable being gone for work tomorrow. But I'd still rather have that be the happy medium rather than the upper limits of the heating system. The lamps have 150w bulbs in them, so I want to add a third lamp & have them all be 100w to see if it heats more evenly, without hot spots underneath the lamps.
The bedding is Reptibark, what Ashley (FinnickHog) is using. So far I like it! Bindi doesn't seem to care much either way, I haven't seen much reaction to it yet. She's loving the white Lixit pigloo (which was Lily's & she also loved it) and that's been the bed of choice so far. I'm planning to add in more cage furniture, things to hide food in/under, etc. so it won't be so open. She doesn't seem to mind so far though - you can see she ran enough on her wheel last night to poop a bit. Didn't see any urine yet, though, not sure if it's in the bedding or if she didn't go. Will be checking for that tomorrow. She did eat almost a tablespoon of food, so I'm happy with that. I need to double check on how much she's been eating. The green dish will be for treats & extras, maybe starting around the end of the week.
So yeah! I'm absolutely thrilled to have this funny little girl home. She's perfect and I love her so much. And I'm really happy that it worked out that I could bring her home this week - today was the 5th anniversary of losing my mom, and it's always a hard day & time of year for me. This is honestly the happiest I've been on this day in the past five years. I like to think my mom helped make things work out like this so that Bindi could be my Christmas present this year.
I know she's happy to see me with a quillbaby again, she knew how special Lily was to me. And Bindi is going to be just as special in her own way!
(Just wait, you guys are going to get tired of me going on about her.
It's been almost four years since I've had a hedgehog to post pictures & stories of!)