So last night I ran out of my frozen crickets that I'd been hiding under/around Lily's toys for her. I had to work at the pet store today, so I figured I could buy some more for her for tonight. Unfortunately, we ran out of crickets today before I could get some. Okay, no problem....I'll get some mealworms! Lily would love that, she hasn't had them in months! I bought a container, headed home. Time came to go tend to Lily, so I went off to my hedgie chores. I decided to try making scrambled egg for her tonight, since I'm hoping she'll end up liking it and I can use them to make a birthday cake for her in a couple weeks. Did that, got everything put in place in her cage and got her out to say hi and take some pictures.
"Look! I still fit in Mom's hand! ...Kinda, anyway."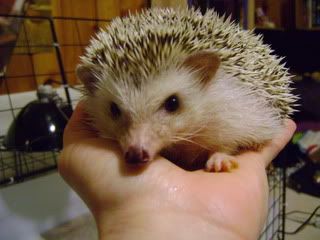 Mmmm, three mealies! I forgot how squirmy these guys are.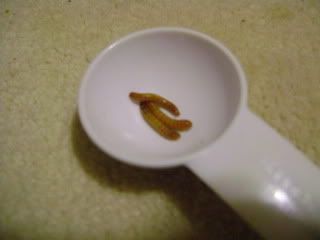 Then it was time for a quick stretch! I was excited to get a picture of that, I never have before.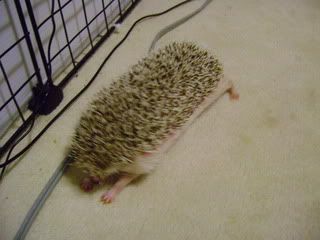 This is definitely my favorite picture out of tonight's brief shoot.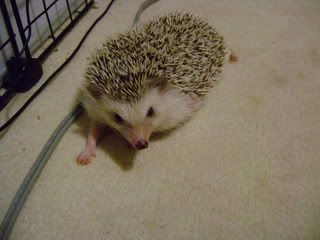 Then it was back into her cage to inspect her treat dish...Scrambled eggs and sweet potato baby food!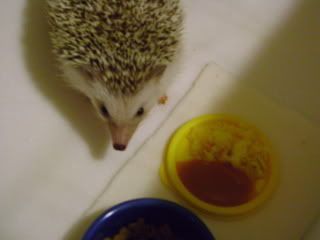 However...She was less than impressed with both. Instead...She hurried over to a toy to sniff around for her frozen crickets.
"There's gotta be one here, there always is!"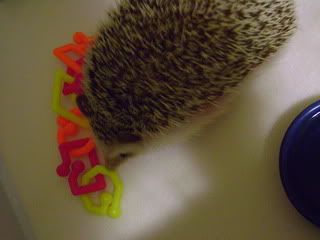 "Wait....Mom, how come there's no cricket here?"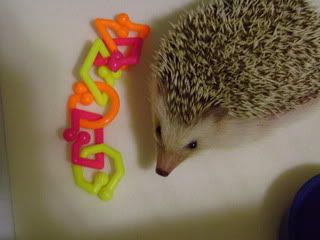 "WHERE'S MY CRICKETS??"
After this she proceeded to inspect her green frog stuffed animal, hoping there was a cricket there. Still no cricket and I got the most accusing hedgie glare. So...Guess who's going to buy crickets from another store tomorrow?
I'm so whipped.