Ah! I feel like I'm posting constantly, but I so want to be completely prepared for his arrival!
He'll be 7-8 weeks old by the time he's weaned and I travel the three hours to the breeder - then the three hours back with my baby!
What's suitable for my baby to travel home in? And what should I do to ensure he'll be warm enough on the way?
For the first few weeks at home with me, I think he'll have a 50 gallon tank for a home until my boyfriend (as a birthday present, he's hinted
) helps me build a C&C. I have two tanks available. I'm not sure about the sizes exactly of them, I'll attach pictures of them since I have no idea and you can't help me without knowing - (Cages will be completely cleaned and will be sterilized for my hedgie's move in!)
Anyway, my question is how can I take him home? Should I bring the smaller cage and use that for traveling then transfer him when we're home, or bring the big one? I don't want to freak him out with too much new all at once and I know I should keep handling down to as little as possible for the first couple of days so he can adjust, but I just wanted some opinions.
All advice is greatly appreciated! I'm still figuring out how to work the forums, so forgive me if somethings not quite right
Both the cages for perspective of sizes...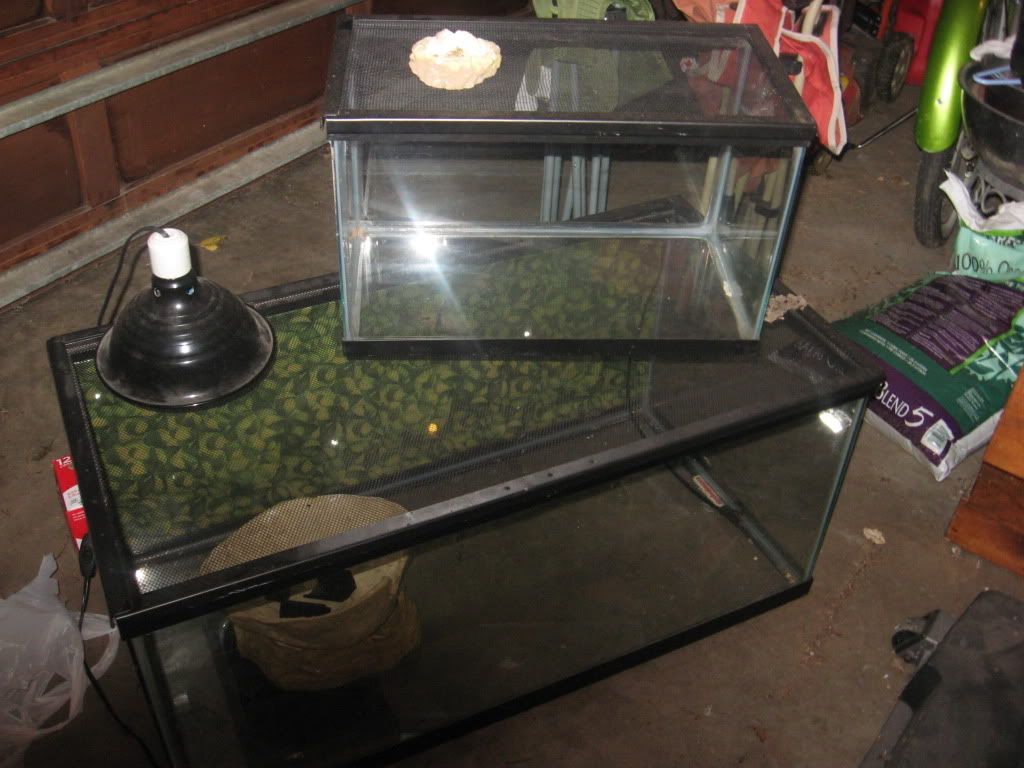 The larger cage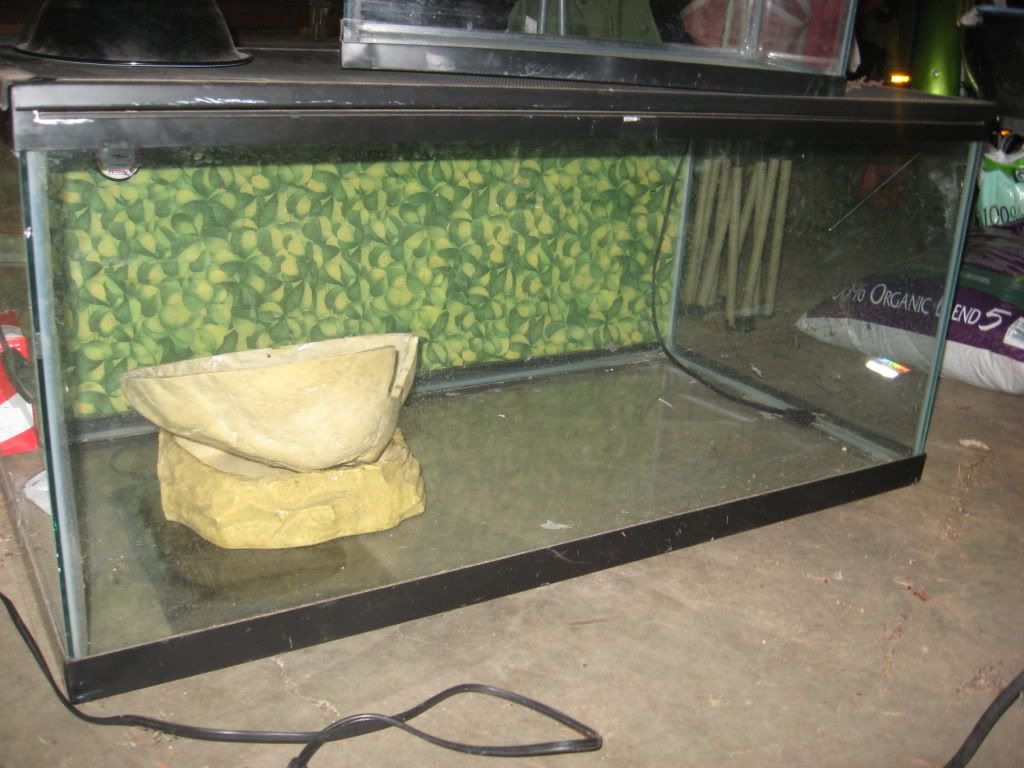 Awful side view of the larger cage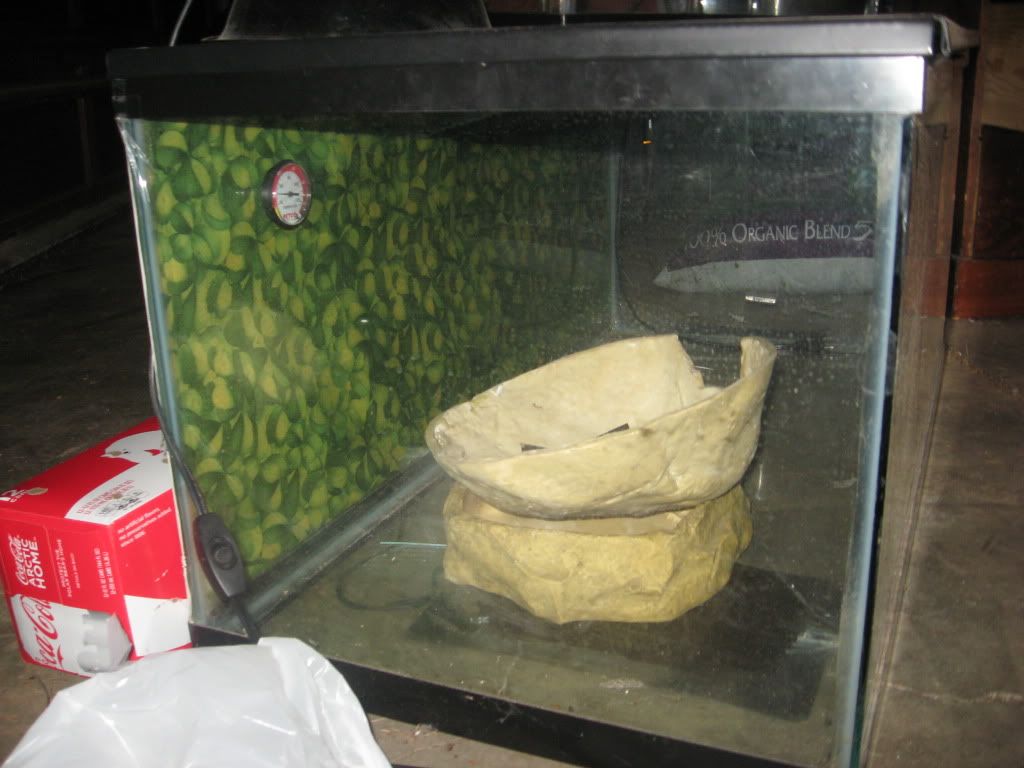 Top view of the smaller cage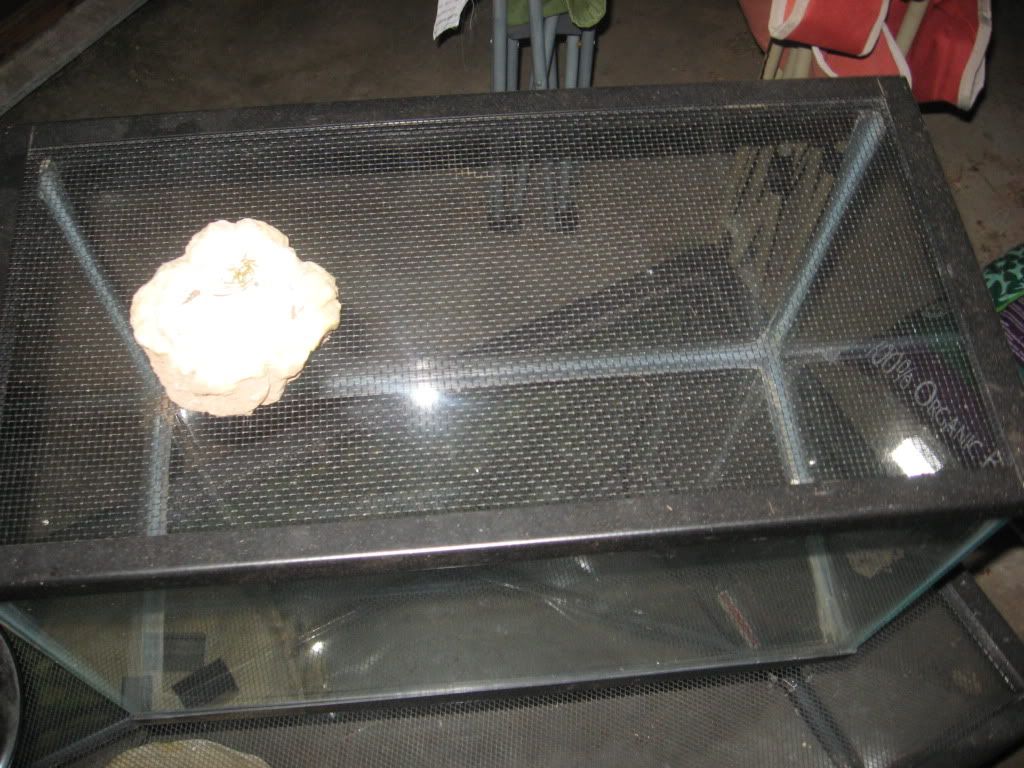 Smaller cage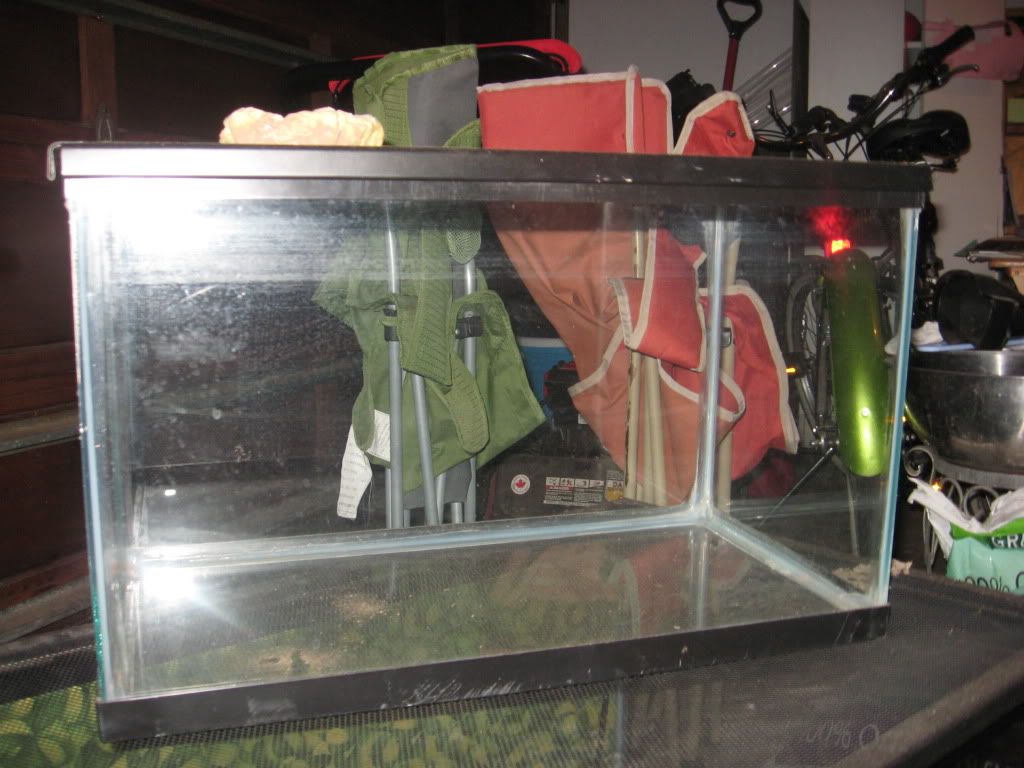 I'm so sorry that these are awful pictures! I thought I could find some on my computer of them with their previous inhabitants, but I gave up and just went out to the garage to take some instead, so the lighting is bad and it's probably not the best for your help, but I'd really appreciate it if someone tried!