Hello all! This is my first post here and I wanted to share some of the things I've made for my hedgie, Spike, as well as his current set-up. I've had Spike since last Friday and he is amazing! He is quite possibly the cutest pet I've ever had, and I love his personality and the way that he licks his lips is the cutest thing I've seen in my entire life. He's a five-month old rescue from Craigslist. He was free and seems to be in really good health, but I'm taking him in for a check-up tomorrow.
Here's Spike enjoying one of the snuggle sacks I made for him: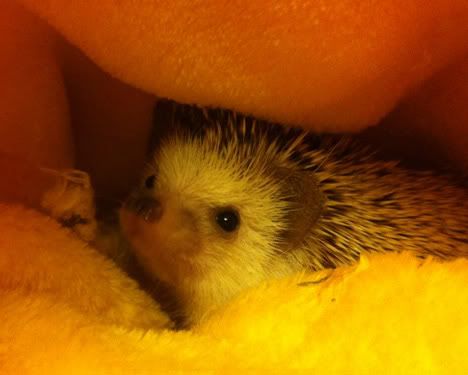 His home is a 2x3 C&C and he seems to really like it. His temporary wheel (a comfort wheel) was out of the cage being washed. My CSW is coming tomorrow and I'm really excited!
Here are two of the other liners I've made for him:
And his hat: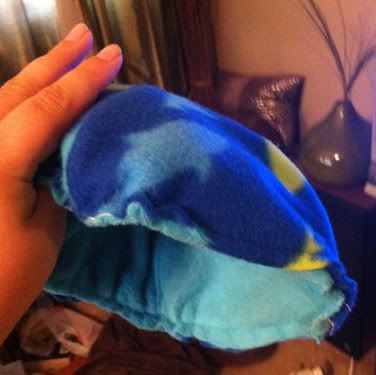 His bed: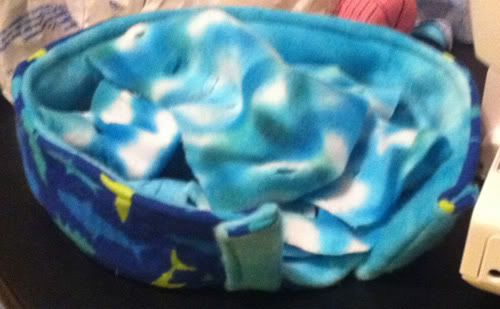 His dig box:
And finally, the two carriers I've made for him: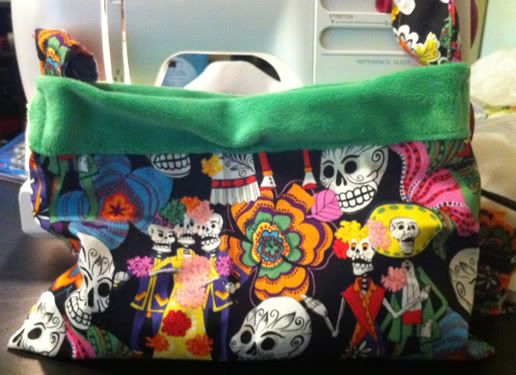 I'm using the day of the dead bag for when I take him to the vet tomorrow. I'm a Spanish teacher and couldn't resist purchasing that fabric
Thanks for looking and if you have any feedback or anything I can improve, I really appreciate it.