I've had Miss Muffet in her actual cage now for a few weeks but I'm having a bit of trouble keeping the temperature constant. I still have her on the first floor of our house (which is virtually one big room) until Pumpkin has her kittens-hurry already kitty!
So it's proving to be a bit of a challenge at the moment, especially with dropping temps outside.
Right now I have a heat emitter that's a 60 watt bulb, but it didn't seem to be doing the trick, so I've just turned it off completely. It was okay when I had her in the temporary bin, but not enough heat now in the big cage. I got a ceramic space heater that I've been using for about a week and a half but because these are meant to heat entire rooms, there is a constant battle between this heater and my central air heat resulting in fluctuating temps in her cage. It's still basically 69 to 72 degrees but I want to get it to a steady 75 degrees as I was able to do in the small tub.
I am thinking of returning the 60 watt bulb and lamp clamp and upgrading to two 150 watt bulbs on top of each side of her cage and only using the room heater if necessary. Do you think this would be sufficient for the cage I have. All suggestions welcome!
Here's the pic of the cage which is 2 feet high by 4 feet long and the link from the Petsmart page. I took out the second story loft so it's just one floor for now and may (or may not) add it back (with walls of course) in the future.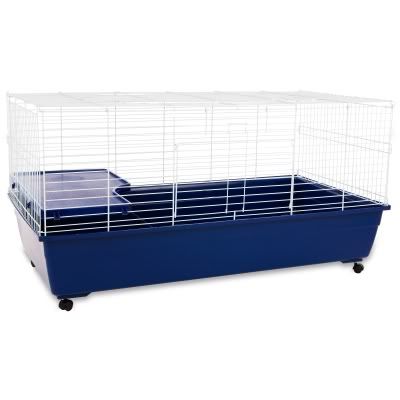 http://www.petsmart.com/product/index.j ... Id=2753350
Thanks in advance for your help. I have to keep my little girl happy and healthy!
Oh and btw- She got her first bath ever last night! She's still pretty tiny so I held off until she grew a bit. We did an Aveeno bath in the kitchen sink (lol) with a little washcloth for support and traction under her feet~ or in case she wanted out of the water! She did great and didn't even make a peep about getting out! I think we're going to do the full bath tub next time~ I'm pretty sure she'll love it! I also gave her a little flax seed oil rinse (she's still quilling at 9 weeks-poor girl- but losing less now and her new big girl quills are so pretty...you know as far as quills go!) and I even attempted to trim her nails. They aren't that long but I wanted to at least try on the longer ones. Eh, she's not a fan so far!
~Melissa and Miss Muffet