After giving Watson a bath today I was sitting getting him comfy in my lap for nail trimming time, when I noticed what looked like a little piece of dirt or, well, poo, in his visor quills. I tried to just brush it away with the end of the nail clippers and it didn't move, so I tried to gently work it with my fingers and it came out in my hands - along with a very sickly looking quill. It looks like it got broken, or ingrown, or SOMETHING, and had a ball of crud at the end.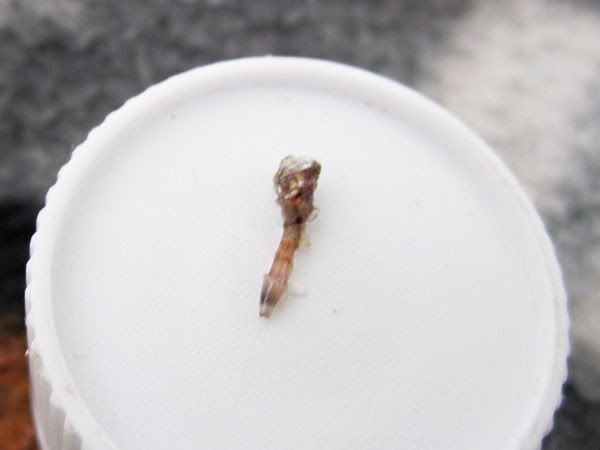 I didn't pull on it, it just came right out in my fingers, but it left Watson with a little bloody hole on his head D: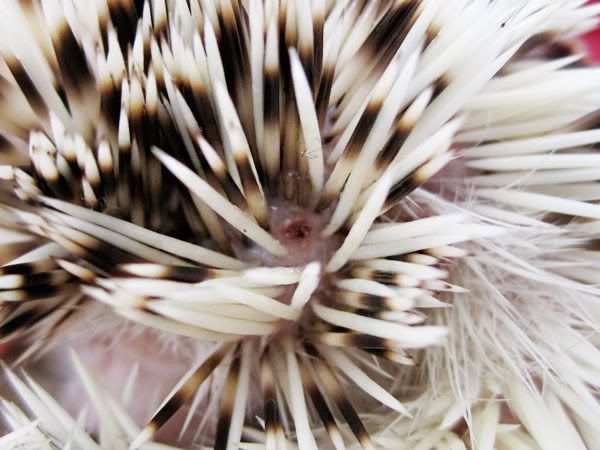 !!! I got some q-tips and carefully cleaned it with warm water and then put on a little dab of neosporin (regular, not pain relief.) He didn't fuss when it came our or when I cleaned it. I hope it didn't hurt him too much.
Have I done everything I can? What do I need to worry about? Anyone had anything like this happen before? I looked him over and don't see anything else like that, and his skin and everything seems fine.